Patients join Morriston clinical trial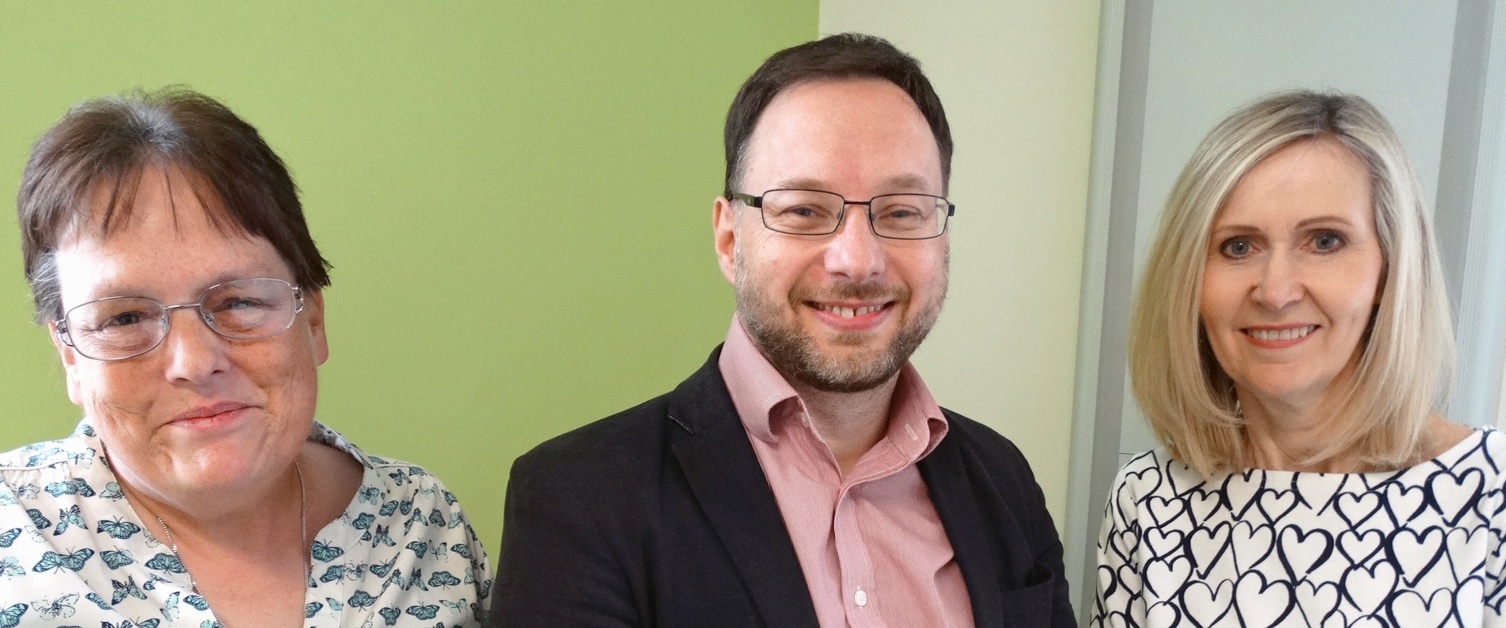 A clinical trial is under way at Morriston Hospital into a new therapy that could offer hope for people with late-stage multiple sclerosis.
At the moment there is no cure or treatment for those with secondary progressive MS.
But a UK-wide trial is now under way into a neuroprotective agent that researchers believe could slow the rate of its progression.
Morriston is one of just two Welsh sites taking part in the 20-centre study, the other being Cardiff.
The Swansea hospital reached its recruitment target of 25 patients in just six months.
Main photo shows Dr Owen Pearson with Beth McKellar (left) and Jane Griffiths, who are both taking part in the trial
MS is a progressive neurological disorder of the brain and spinal cord. It affects some 120,000 people in the UK and 2.5 million people globally.
Most people with MS experience two stages of the disease. Early MS is known as Relapsing-Remitting MS (RRMS). A number of treatments are available to help control the condition.
Late MS, Secondary Progressive MS (SPMS), affects the majority of patients, usually 10 to 15 years after diagnosis.
It results from progressive neuronal degeneration, causing accumulating and irreversible disability affecting walking, balance, manual function, vision, cognition, pain control, bladder and bowel function.
At the moment there is no treatment for this. However, the new UK trial follows an earlier, smaller study which found evidence that simvastatin – a medicine used to lower cholesterol and prevent heart disease – may also slow the rate of neuronal degeneration or so-called brain shrinkage.
Morriston Hospital-based neurologist Dr Owen Pearson said: "Progressive MS is due to neuro-degeneration, neurones wearing out, not dissimilar to conditions like Alzheimer's or Parkinson's disease where nerves are dying prematurely.
"This is the first phase III study of a neuro-protective agent in progressive MS and I'm proud to say it's entirely UK-based.
"It's funded by the MS Societies of the UK and North America, and the NIHR, the research arm of the NHS.
"Around 1,000 patients in 20 centres will participate. Essentially, in terms of progressive MS, the eyes of the world are on the UK to see whether this study is a success."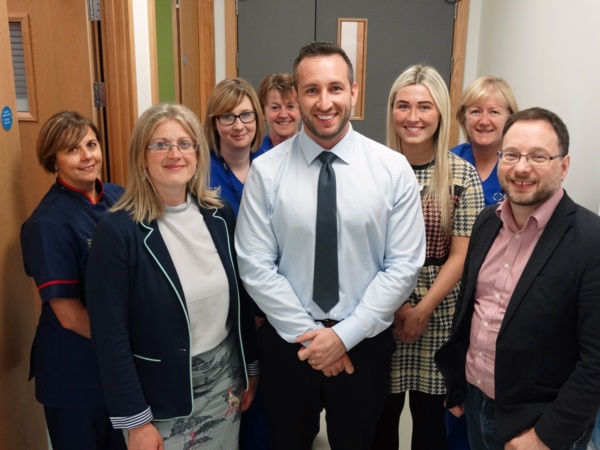 The earlier study, which examined MRI data, showed the rate of brain shrinkage reduced by 40 per cent in those taking statins.
Dr Pearson said it was hoped the new study, MS-STAT2, would lead to that reduction in brain shrinkage translating into a clinical benefit to patients.
"It's not a cure – unfortunately neurons are continuing to die. The study aims to find out whether this treatment will slow the death of nerves and therefore slow the progression of the disease.
"Patients are keen to be involved, they are desperate to find some form of treatment for this phase of the illness."
The MS clinical trial team at Morriston Hospital L-r: Claire Fagan, nurse manager; Dr Gill Ingram, consultant neurologist; Alexandra Strong and Christine Jones, research nurses; Scott Davies, business manager; Reece Dower, administrator; Jane Griffiths, lead research nurse; and Dr Owen Pearson, principal investigator and consultant neurologist.
Morriston has been particularly successful in recruiting, and was so far ahead of schedule it was named site of the month in April.
Patients are randomised, with some receiving simvastatin and the others a placebo. The study, which in Swansea is based in Morriston's Clinical Research Unit, will take three years to complete.
Dr Pearson added: "It's very early days but obviously the hope is that it will make a difference to people."
Among those taking part is Beth McKellar, who lives near Neath and was diagnosed with MS 18 years ago.
Beth was originally on medication for the relapsing-remitting phase but that stopped when she moved into the secondary progressive stage.
"Dr Pearson asked me if I would take part in the trial and I didn't have to consider it at all.
"I used to be a nurse but I can't do anything to help anyone any more. If this can help people in the future, why would I say no?
"I don't care if I'm on the placebo or the drug, as long as the results come in positively and generations to come will benefit."
Meanwhile, Jane Griffiths, who was diagnosed in 2002, travels to Morriston from her home in Haverfordwest to take part in the trial.
Jane found out about it through her MS nurse and, like Beth, had no doubts about taking part.
"I'm hoping it works. Any reduction in the symptoms, no matter how small, would be better than nothing.
"If it means coming up here every six months and taking a couple of pills every night then it's no big deal.
"Also you get to see a neurologist every six months which you wouldn't usually do, so that's a benefit too.
"It's a nice place to come to, it's very relaxed and a very easy trial to take part in."