Our unique solar farm is a shining success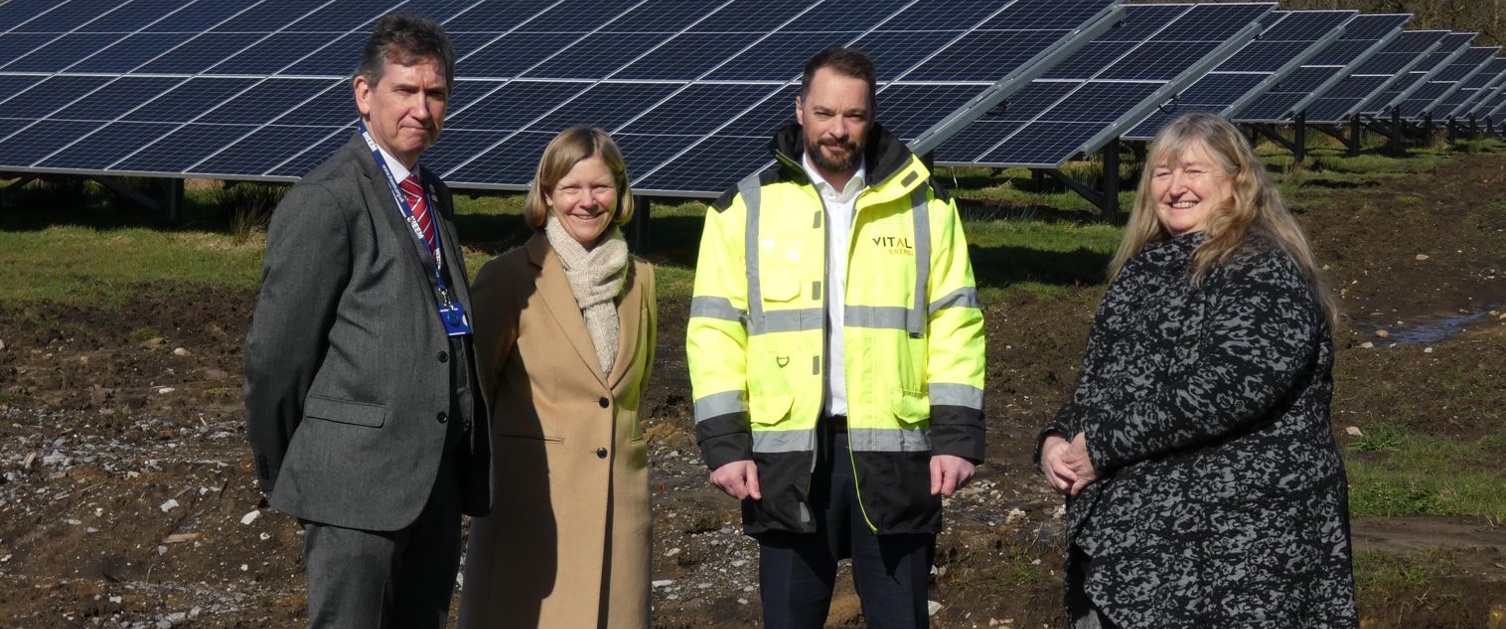 The first solar farm in the UK wired directly to a hospital has been a shining success in its first year of operations.
It has so far provided around 26% of Morriston Hospital's electricity needs, and exported excess energy to the national grid even during winter months.
The solar farm was expected to save the health board around half a million pounds a year in electricity bills, but by July it had already clocked up savings of £778K.
At present it can only power the hospital during daylight hours. But funding is now being sought to expand the number of panels, and – importantly - invest in solar batteries. Storing excess electricity harvested during the day will mean even greater savings in future as the batteries will help power Morriston after dark, or on gloomier days.
And although we've had a warmer than usual summer the panels don't need heatwaves to perform, as it is sunlight rather than high temperatures which generate power.
The solar farm, celebrating its first birthday in October, had already generated over 3.4K mega-watt hours by August. That's enough to power a village of 1,200 homes for an entire year.*
Almost 400 mega-watts has also been sold to the national grid when the farm generates more power than the hospital can use. This is limited only by a cap on the amount the farm is currently allowed to export.
The solar farm is just one of the green energy saving projects underway by the health board. Improved insulation, roof-mounted solar panels, installing energy efficient fans, LED lighting and other measures have already saved more than 4,000 tonnes of CO2 and reduced running costs.
Now the health board's solar farm and green projects have made it to the finals of next month's UK-wide Health Service Journal Awards, in the Towards Net Zero category, and they have also been shortlisted for a separate industry award.
Swansea Bay's sustainability ambitions go even further than reducing energy consumption.
Assistant Director of Estates, Des Keighan said:
"We have an Environmental Sustainability Board for which a number of initiatives have been set to cover a full range of our services
"Examples include investigating the benefits of moving away from the use of nitrous oxide, to working with clinicians over the phasing out of asthma pump propellants.
"Our strategy sets out the need for all developments and initiatives to factor in sustainability. All designs have to comply with the requirements of the Zero Carbon targets which means that low carbon technologies have to be utilised.
"We are also working with staff groups to capture opportunities for improving sustainability through all our functions."
Note:
*An average UK property uses 2.9 mega-watts of electricity annually, source: Ofgem.
Picture caption: Solar opening: Des Keighan, Swansea Bay UHB Assistant Director, Estates, Swansea Bay UHB Chair, Emma Woollett, Scott Lutton, from Vital Energi and Welsh Government Minister for Climate Change, Julie James, at the Morriston Hospital solar farm during its official opening in March. The farm started generating power several months earlier, in October 2021.