Nurses' role helps keep people healthy and at home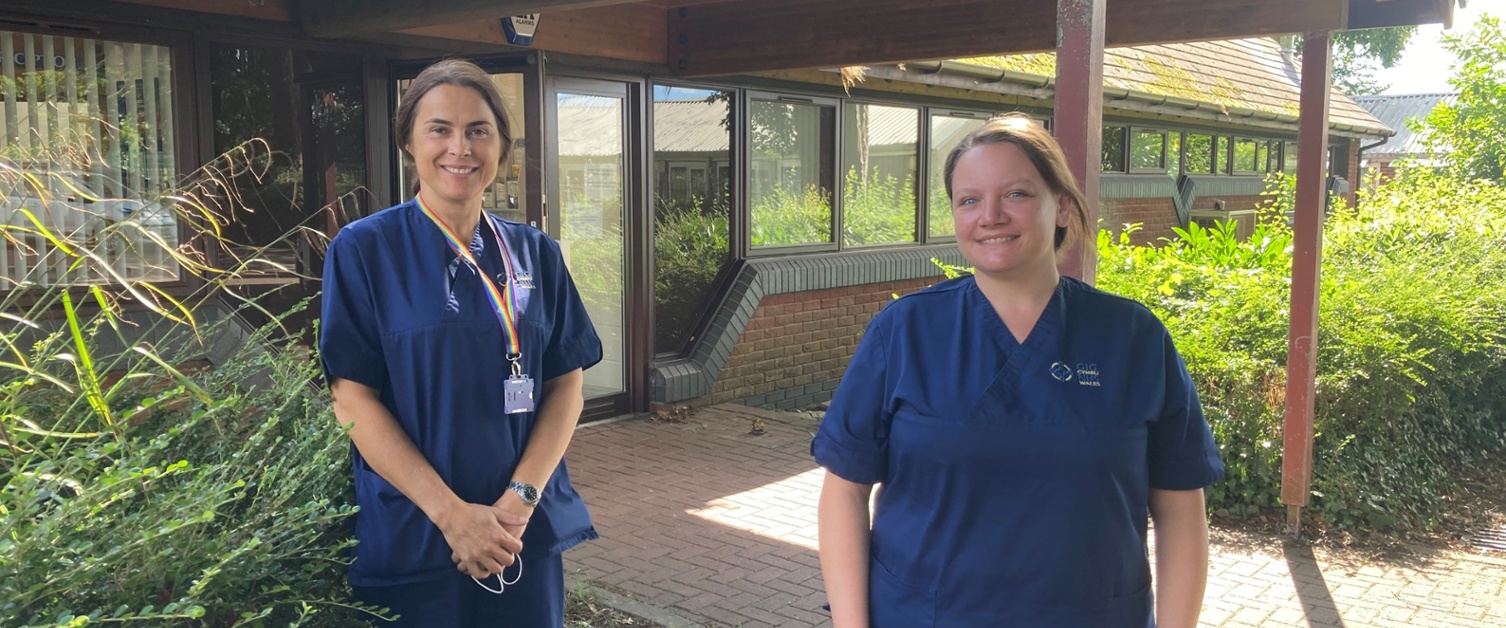 Meet the nurses who visit patients across Swansea to help keep them out of hospital.
As chronic conditions nurses, Laura Williams and Rachel Woollacott, spend their time going to the homes of patients who aren't able to go to their GP surgery.
Covering eight GP practices in the western area of Swansea, the pair could be needed anywhere between the furthest point of the Gower peninsula, in Rhossili, right across to the eastern edge of Swansea – a distance of around 20 miles.
Pictured above: Rachel Woollacott (left) and Laura Williams.
Their role sees them carry out regular reviews of people with chronic conditions, such as chronic obstructive pulmonary disease (COPD), asthma, diabetes and heart failure, with the aim of preventing hospital admissions and treatment delays.
"We almost bridge the gap between the GP and the patient," Laura said.
"We go out to see people who probably haven't come to the surgery in such a long time.
"At first we carry out a general review, where we check their lying and standing blood pressure, pulse, oxygen levels and their temperature. Then we look at the patient as a whole.
"We carry out frailty reviews too where we physically examine the person to see if they're at risk of a fall.
"It's about trying to manage patients at home and get them the best services.
"We want to keep them as independent as possible and looked after at home as much as we can."
People with a chronic condition require an annual review to be able to monitor their condition and make sure they are receiving the appropriate treatment or medication.
But no house visit is the same for Laura and Rachel, and the support they offer can cover everything from assessing if someone is at risk of a fall to referring carers for additional support.
Rachel added: "We also go and see patients if they've had a flare-up of their condition. We then liaise closely with the GP or nurse practitioner back at the surgery.
"Medicines management is another aspect we cover. We often have to problem solve if there are concerns about medication being taken appropriately or perhaps someone could be stockpiling medication if it's no longer being taken and their GP hasn't been informed.
"We do a lot of health education as well, to help prevent problems and educate people to help improve their condition and encourage self-management.
"Sometimes the review can consist of multiple things, if they've got multiple conditions or perhaps you pick up a new one.
"Some people may require psychological or bereavement support. We also come across a lot of loneliness.
"It's so varied. Everyone is quite different."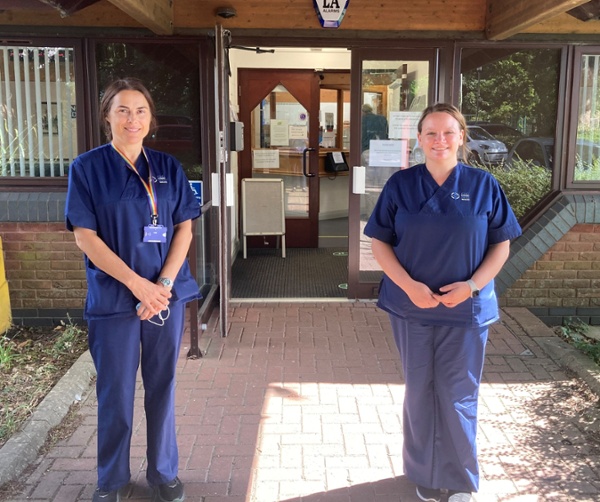 The eight GP practices Laura and Rachel cover are Gower Medical Practice, Kings Road Surgery (Mumbles), Sketty and Killay Medical Centres, St Thomas and West Cross Surgeries, The Grove Medical Centre, Mumbles Medical Practice, University Health Centre, and Uplands and Mumbles Surgery.
They split the practices between them based on geographical area, while also taking the number of patients into account.
"We get about eight referrals each a day on our system and each surgery gets allocated a certain amount of slots," Laura said.
"We have tried to split it so we cover an equal amount of patients but when one of us is off we have to cover the whole geographical area.
"It goes from Rhossili right the way to Swansea city centre so it's quite far."
Rachel added: "People tend to have different needs in different areas.
"Some days we may be quieter with one surgery and then busier the next day with another surgery so we may have to use our initiative to alter plans as best as we can in the geographical area.
"I think it works better having two of us as it's such a big area to cover."
While the majority of the reviews are meant to be carried out annually, there are some conditions, such as heart failure, which require a six-month review.
There are even some instances where more frequent visits are needed if the person's condition has to be monitored closely or they require changes to their treatment, for instance.
The nurses are even able to take portable equipment with them to patients' homes so they can perform various tests, including an echocardiogram (ECG), to avoid the need to go into a GP surgery or hospital.
"I think our role benefits people because they were deprived of these services as they are at home," Laura said.
"I've come across some patients who haven't seen anyone for a while due to pressures at GP practices and because they can't leave their homes. It means that unless something is immediately wrong, they don't see anyone.
"Keeping people at home is the main goal because we are trying to prevent hospital admissions and keep care in the community.
"I do definitely think there's a place for us with these patients."
GP at Gower Medical Practice, Dr Nicola Jones, said: "The chronic conditions nurses are providing a vital service to the frail, elderly residents in our area.
"By reviewing their long-term conditions in their own homes, these nurses are able to keep an eye on those who struggle to get out and access their GP surgeries.
"This helps to keep them safe and well in their own environment."