Nurse dedicated to helping people with diabetes wins national award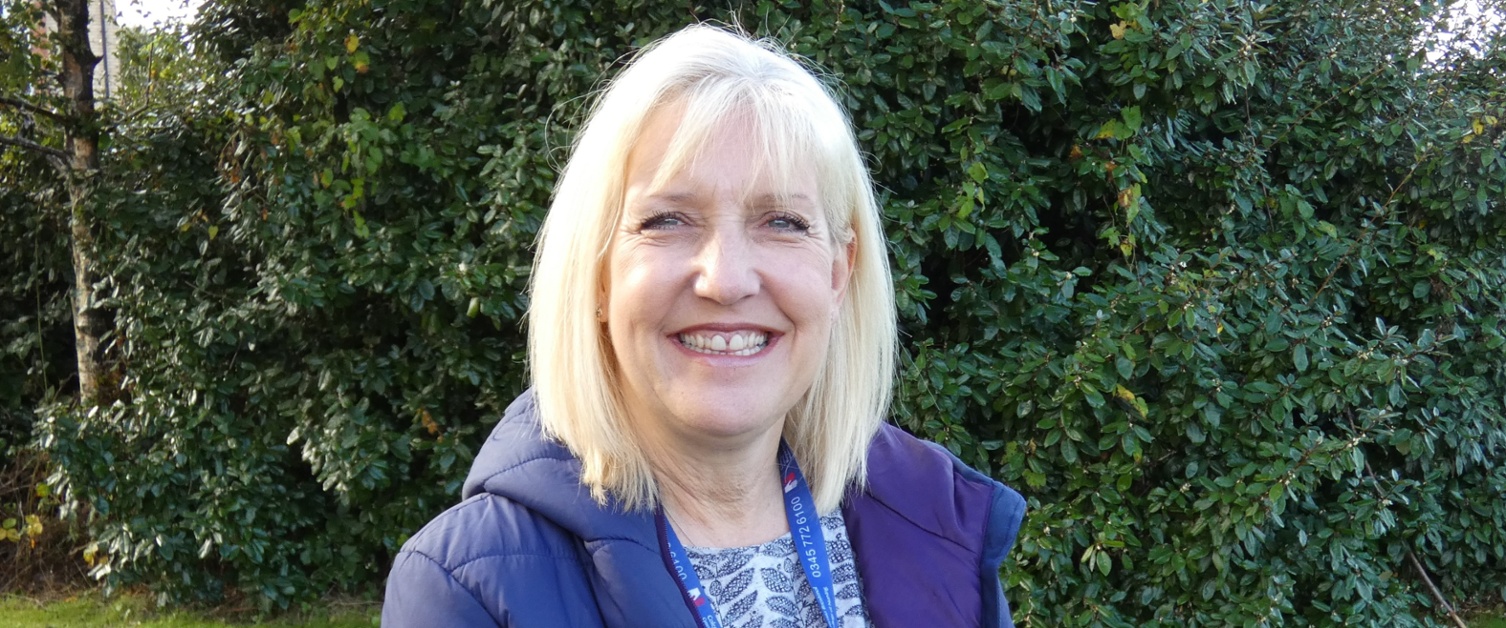 A nurse dedicated to helping people with diabetes is celebrating winning a prestigious national award for her work.
Chris Cottrell-Morgan (pictured above) has won an NHS Wales Outstanding Contributor Award for Services in Diabetes in the QiC (Quality in Care) Diabetes Programme.
Chris is a diabetes specialist nurse who has worked in both hospital and community settings for many years.
She has been at the forefront of many national initiatives to improve services for people throughout Wales, particularly during the pandemic, including managing the ThinkGlucose quality and safety campaign.
She has helped develop new programmes such as the DiabetesClinic@Home app to improve the quality of life for people living with diabetes as well as short training films for staff.
Chris, who is the diabetes education and ThinkGlucose lead for the health board, and is also leading an-all Wales project to improve care for older people with diabetes in their own homes or in care homes.
The judges said that Chris's award was for her many years of dedication and commitment to improving services for people with diabetes.
Chris said the award came as a pleasant shock. She said: "I didn't know it was coming and it was a total surprise.
"It is so lovely to be recognised and the culmination of years of working with professionals contributing to diabetes services in Wales.
"I've been working with colleagues across Wales for many years looking at ways we can improve services for diabetes patients, particularly with guidelines in response to the pandemic.
"We've developed several PocketMedic films about diabetes which are about five minutes long for staff education.
"Our latest is to help improve care for the older people with diabetes and there's never been a more important time for this with the pressures faced by care homes because of Covid."
Lesley Jenkins, Group Nurse Director, Neath Port Talbot and Singleton Service Group said: "This is a wonderful achievement for Chris and one which is well deserved.
"I am really proud of Chris for winning this prestigious award in recognition of the tremendous work she has done to help people with diabetes not only here in Swansea Bay but throughout Wales and beyond."
The QiC Diabetes judges said: "Chris has been one of Wales' leading nurses and a founder member of the Wales Academy of Nurses in Diabetes.
"Chris has worked on numerous projects such as ThinkGlucose, diabetes education, Covid guidelines and education and resources for care homes."
Quality in Care is an awards programme for the UK and Ireland that recognises good practice in patient care and joint working in key therapy areas and allows these schemes to be shared and disseminated at a national level.
A QiC award means an initiative has been highlighted by the NHS, charities, patient organisations and industry as improving patient experience, standards of care and outcomes.