New service supports people at home after stroke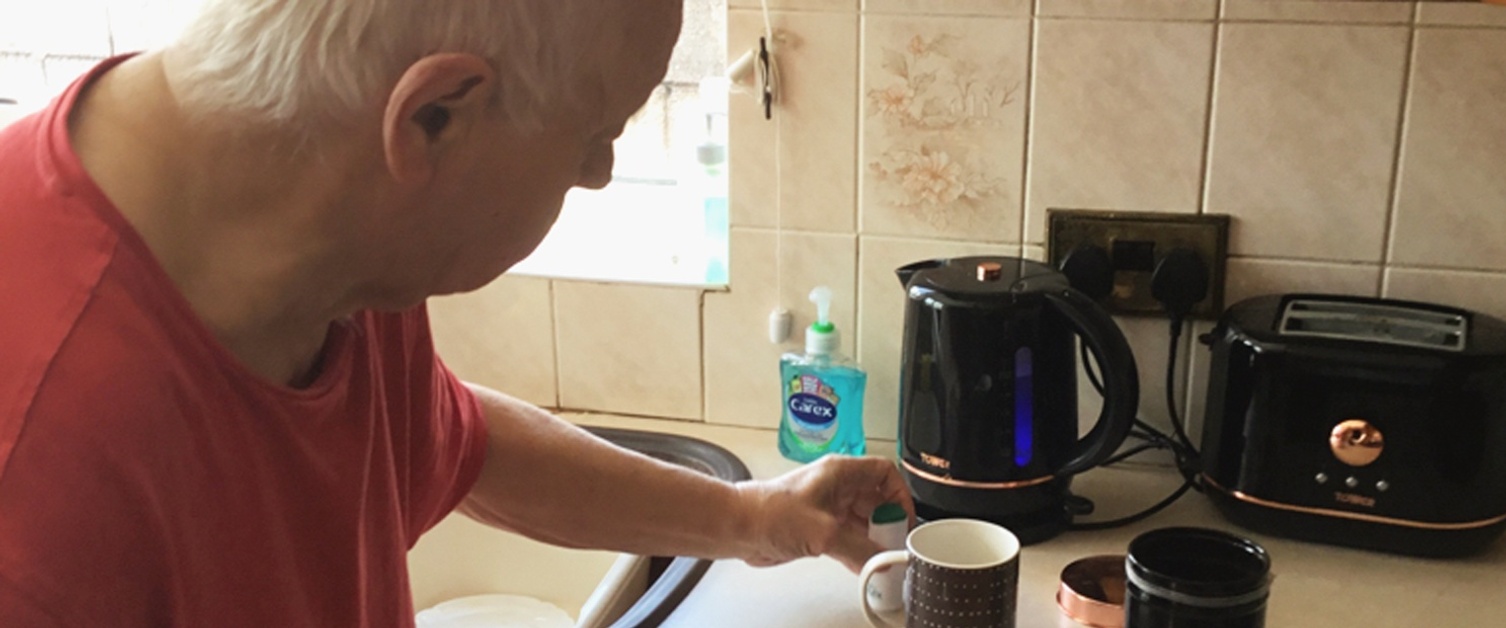 Life has been transformed for Steve Beer who lost the use of his right leg after a stroke earlier this year.
The 70-year-old from Port Talbot is now able to get around with the help of a frame, can brew a cup of tea and make himself a sandwich – in fact he can do most things for himself.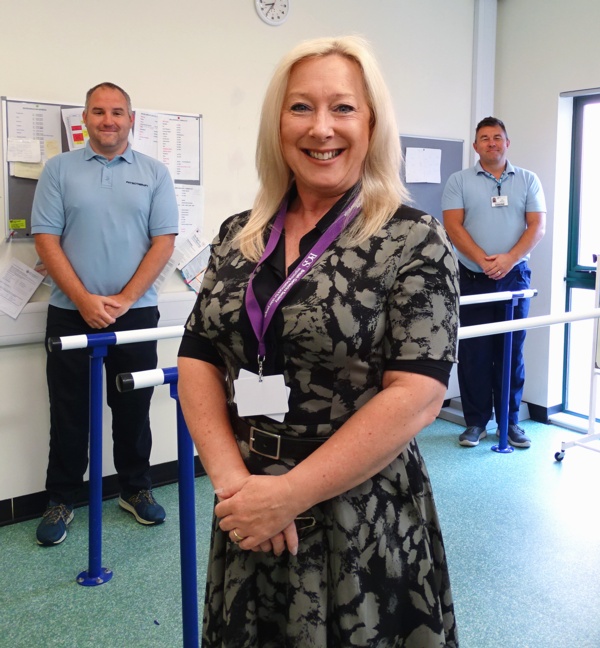 All that has been achieved in a matter of months. And Mr Beer puts it down to a new outreach service being launched by the physiotherapy team at Neath Port Talbot Hospital.
"It's been brilliant," he said. "If it had not been for the support I've been given I would be back in hospital, no doubt about it."
Although not directly linked to Covid-19, the redeployment of community and paediatric physiotherapists because of the virus has made the service possible.
L-r: Kevin Reed, Anne Higgs, Gary Sparkes
Locality physiotherapy lead Anne Higgs said: "While we have an exceptional stroke team at Neath Port Talbot Hospital, it is well documented nationally that people report feeling abandoned when they go home.
"For some time we have been trying to adopt an outreach service which would address this.
"Also, it's good for them to see the same people at home that they did on the ward. There's that continuity of care.
"Having had many community and paediatric staff redeployed to the hospital due to the pandemic gave us the opportunity to do it.
"One of the paediatric physiotherapy techs, Gary Sparkes, is really dynamic and proactive.
"He's familiar with community working and there are some overlaps between the neurological handling of paediatric clients and adults with stroke, so he was ideal for the role."
Using treatment plans drawn up by hospital-based physiotherapists, Gary and fellow physio tech Kevin Reed make home visits to patients who are referred to the outreach service.
They support the patients with exercises, with re-learning patterns of movement, and with functional activities ranging from getting into and out of bed to crossing the road safely.
If they initially require more substantial equipment such as a steady stand aid, the aim is to help them progress to a Zimmer frame or a walking stick – depending on the individual's ability.
This not only benefits the patients but has cost savings for the wider health and social care services.
Anne said: "If people don't maximise their independence after a stroke, they may develop a need for ongoing, long-term healthcare especially if there is an increased risk of falls or pressure areas."
Mr Beer had his stroke in March. He was in Morriston for three days and then in Neath Port Talbot Hospital for a month.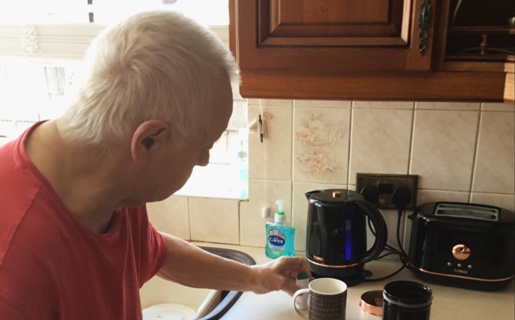 His speech was affected, along with his right arm and leg. "I couldn't move my leg at all until Gary started with me. I can stand up now, and walk with a frame.
"The outreach service has been brilliant, and Gary is just wonderful. He has brought me on in leaps and bounds."
Right: time for tea…Steve Beer brews up a cuppa
Mr Beer, who thanked his family and hospital staff for everything they have done for him, was Gary's first outreach patient.
"I'm very pleased with how he has come along," said Gary, a paediatric physio tech of 21 years' experience. "He's marvellous.
"I think this is a really good follow-through service, from seeing patients on the ward to seeing them at home.
"It means they don't have to get used to another person. After having a stroke, it's difficult for patients already.
"We've had comments from relatives that the patients were anxious about going home. But the fact that we're following them up makes life a lot easier for them."