New self-help guide for Covid recovery is first for Wales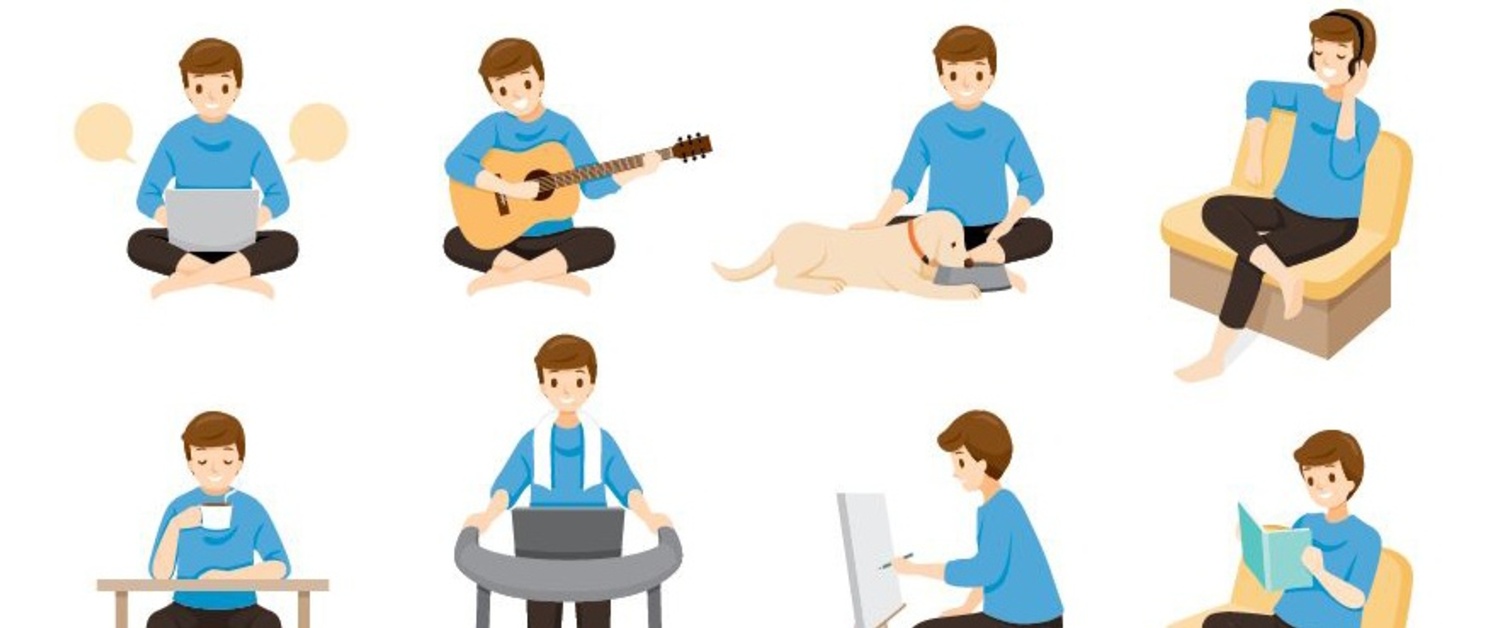 Main image: The guide advises recovering patients how to balance daily activities with periods of rest.
Fatigue, breathlessness and confusion are just a few of the issues that can face patients who have survived Covid-19.
Discharge from hospital is just the first step on what can be a long journey to recovery from the respiratory disease.
So, to complement the one-to-one support these patients will receive, a group of therapists from Swansea Bay University Health Board have put together a comprehensive self-help guide. It is believed to be the first of its kind in Wales.
Physiotherapists, dietitians, psychologists, podiatrists, clinical scientists, occupational and speech and language therapists are among those who have contributed to the new Covid-19 Recovery: Therapy Information Pack, which is available online and as a booklet.
Using knowledge gained throughout the pandemic they explain in clear terms what patients, some of whom will have been on ventilators in intensive care, may be experiencing and feeling when they return home and what simple, practical steps they can take to aid their recovery.
It's hoped the pack will also act as a handy reference guide for carers, families and fellow health professionals supporting those recovering from this new illness, of which the long-term health implications are not yet fully understood.
People who became unwell with Coronavirus but remained at home can also benefit from the advice as they recover.
"The pack began life as a short nutrition sheet for Covid patients to take with them when they left hospital," said lead dietitian Eleri Wright.
"But it quickly became clear that patients would need similar information for all areas of their rehabilitation."
Eleri contacted colleagues across a wide range of disciplines and together they created the guide in a matter of weeks.
Chapters include moving and exercise, fatigue management, voice problems, sleep, psychological wellbeing and even advice on how to support children who may have been deeply affected by having someone close to them become very ill.
The practical advice includes breathing exercises, ways to cope with anxiety, which food and drink to choose, combatting weight loss and tips on posture and seating to reduce the risk of pressure ulcers.
The pack also contains links to other organisations that can provide extra support, such as the mental health charity Mind, and gives advice on when patients may need to ask their GP for extra help.
"We know that patients always do better when health professionals work together as one team and this pack is the perfect example of how that has happened at speed as we meet the challenge of the pandemic," said Carol Milton, head of nutrition and dietetics at Neath Port Talbot Hospital.
"All of the information that patients and carers need is in one place and we will continue to develop the pack as we learn more about Covid-19."
The therapists involved are also sharing it with colleagues in other Welsh health boards so patients across the country may benefit.
Assistant director of therapies and health science Alison Clarke said: "It is encouraging that rehabilitation has been recognised as an essential part of service delivery post Covid-19 by Welsh Government and the health board.
"There's surviving and then there's recovering – rehabilitation is paramount on this journey.
"The response from our therapists, psychologists and healthcare scientists demonstrates their constant endeavour to provide the best services they can to improve outcomes for patients and carers.
"This collaboration and innovation facilitates a wave of positive change across health and social care."