New Primary Care Centre marks bright future for healthcare in the Vale of Neath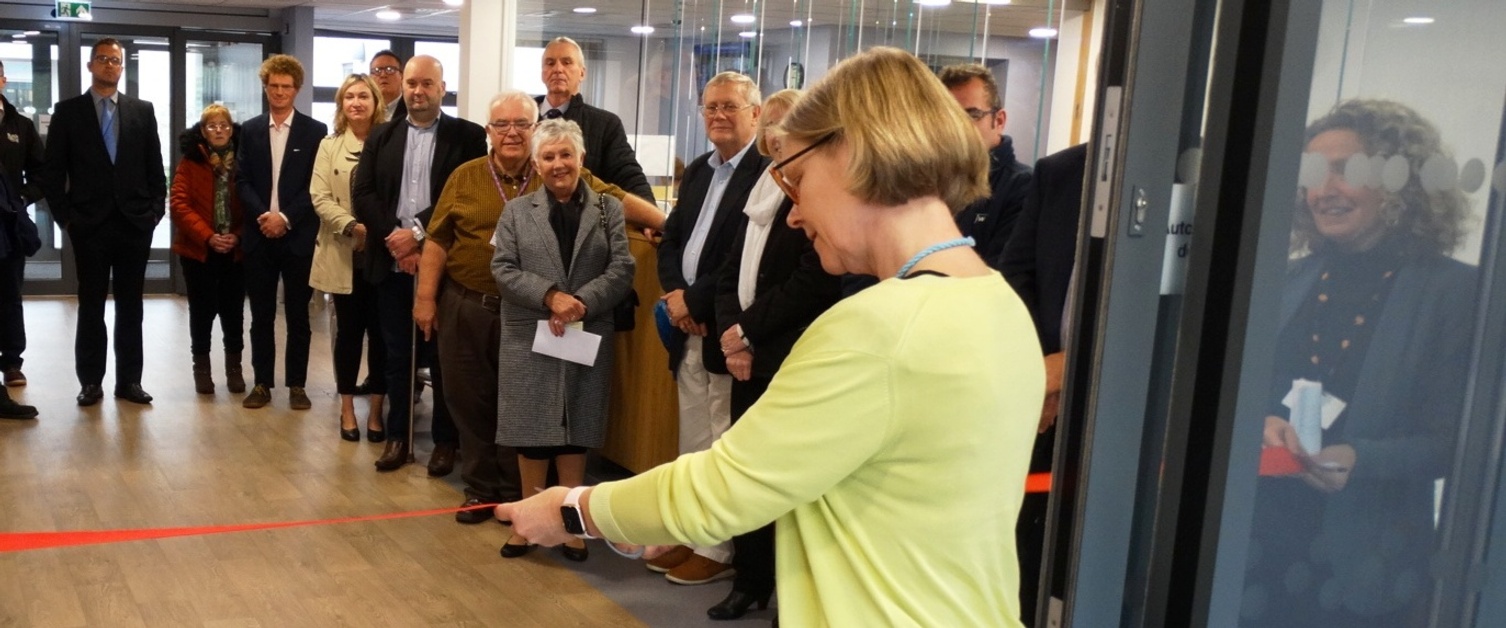 Healthcare in the Vale of Neath has been brought into the 21st century with a new primary care centre and pharmacy which will serve thousands of patients for years to come.

When the consultation on the future of GP services in the area took place in November 2011 it laid out an ambitious five-year plan to improve the way care is delivered.
The main surgery building in Glynneath had been operational since 1946, and was too small and poorly designed to cope with the increased demands placed on it by the needs of modern-day healthcare.
The health centres in Resolven, which was built in the late 1960s , had similar issues.
The new Vale of Neath Primary Care Centre has now been officially opened by Swansea Bay UHB's Interim Chair, Emma Woollett.
At the ceremony she said: "This development is really important for us in Swansea Bay health board.
"It is our ambition to improve the quality and scope of primary care services, and to deliver more and more services closer to home.
"Our aim is to provide a one-stop shop for local healthcare needs, and this development takes us such a long way to doing that."
The new site accommodates GPs, podiatry, diabetic retinopathy, physiotherapy, district nursing, baby clinic, glucose clinic and D.R. Cecil Jones Pharmacy.
Councillor Carolyn Edwards, who chairs the Vale of Neath Patient Participation Group, said: "It has been a very long journey getting to this stage, but I'm sure everyone will agree it was well worth the wait.
"It is a fabulous building fit for purpose, to meet healthcare needs in the 21st century."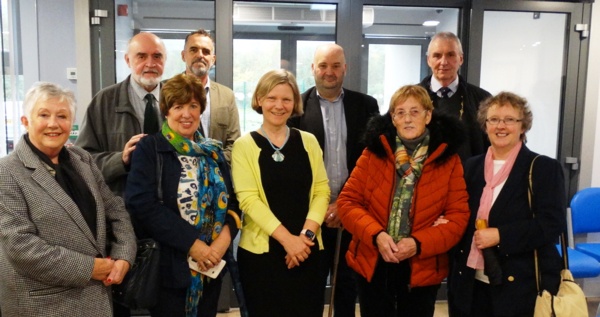 Pictured left, Interim Health Board Chair, Emma Woollett with members of the Vale of Neath Patient Participation Group including Cllr Carolyn Edwards, far left.
Guests at the opening ceremony were treated to a tour of the new primary care centre, which boasts wide, open, corridors and spacious, ground and first floor consultation rooms to make it fully accessible for disabled patients.
The consultation rooms are clearly numbered, and new screens in the reception area display the patient's name alongside the room number when they are called meaning patients are no longer reliant on having to hear their name being called in the loud waiting room.
Pictured right, the new GP consultation rooms are fully accessible.
Spacious therapy rooms provide potential for other primary care facilities such as counselling to operate inside the building.
Another welcome addition is the large car park.
This is an improvement on the roadside parking at the former Glynneath site, where dropping off a patient on the main road was particularly difficult and dangerous, especially for elderly or disabled patients and those attending with young children.
The pharmacy has also relocated, with the addition of three new consultation rooms, and a dispensing robot which is able to speed up the time it takes to process prescriptions.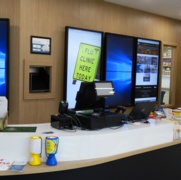 New screens in the waiting area can be used for advertisements, or as virtual shelves to display stock that cannot be accommodated in the pharmacy itself. (Pictured left.)
Glynneath Town Mayor, Councillor Simon Knoyle said, "We are extremely grateful for this excellent facility which was badly needed.
"The patience of the people here has been rewarded with a bespoke facility that is a real asset to the area, and will benefit our communities for years to come."