New play uses words of people reaching the end of life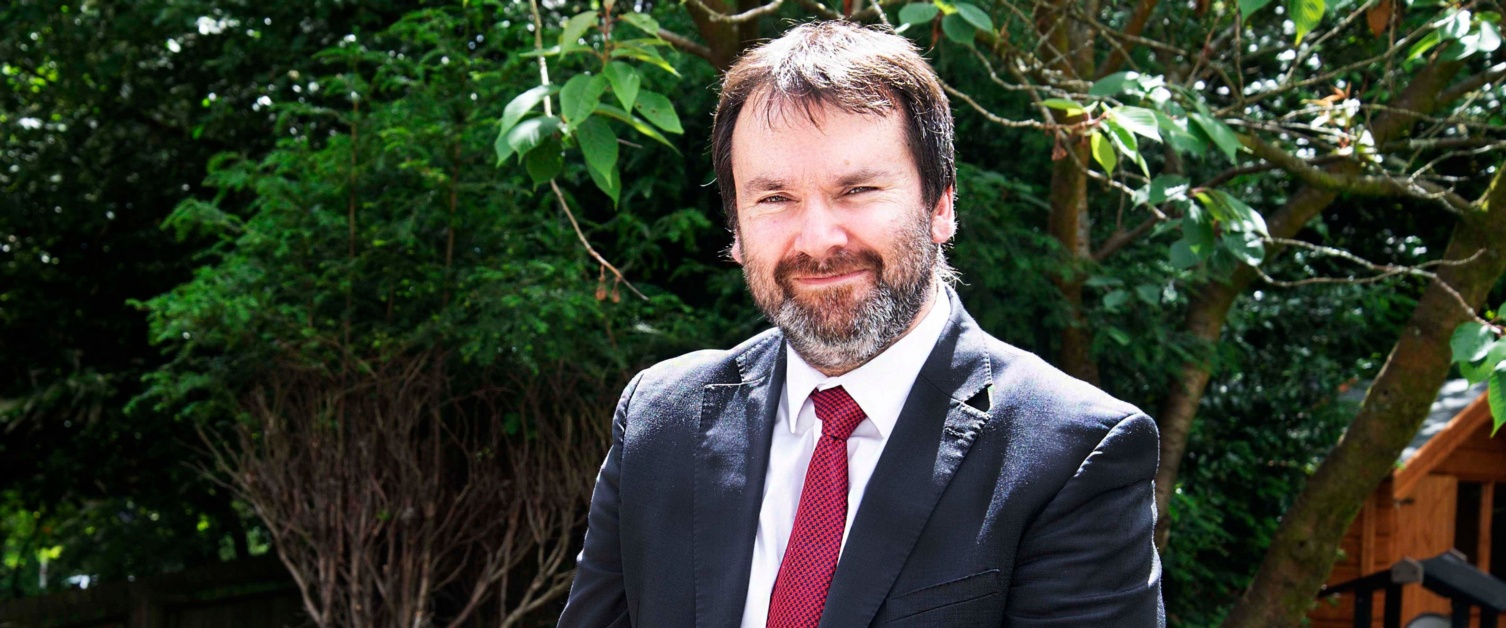 A play that celebrates life using the words of people approaching its end will make its West End debut this summer.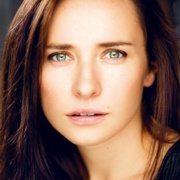 The Colours was written by Harriet Madeley (pictured left), who created it entirely from interviews she carried out with patients at Ty Olwen hospice in Morriston Hospital and Velindre Cancer Centre in Cardiff.
Harriet worked with Dr Mark Taubert, clinical director and consultant in palliative care in Velindre, and his Morriston counterpart Dr Idris Baker (see main picture above).
She joined their ward rounds and spoke to their medical students and patients, as well as other staff, families and volunteers.
The original inspiration came from a book a friend of Harriet's father wrote while living with terminal cancer.
"The openness with which death was discussed struck me as liberating," Harriet recalled.
"I was moved to tears by the way the writer's diagnosis had stimulated him to engage with life in a new way."
The Colours, which premiers in London's Soho Theatre from 30th July-17th August, is about five people on a Welsh beach, moving through fantasy, memory and reality as they approach the end of life.
In her plays, Harriet always uses the words of the people she interviewed, working with director Max Barton to have them precisely delivered.
"For The Colours, actors will listen to the real voices of interviewees through earpieces and repeat exactly what they hear," she said.
"This will allow the true spirit of the interviewee to come through more accurately than would otherwise be possible."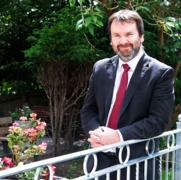 Right: Dr Idris Baker pictured outside Ty Olwen at Morriston Hospital
Harriet said end of life was one of the few things everyone shared yet which people often did not meaningfully discuss.
Similarly, people equated palliative care with a gloomy existence or bleak prognosis – neither of which she believed to be necessarily true.
"The more openly we engage with the truth of what happens in this vital area, the more support we will hopefully send its way and the less afraid of it we will be."
The subject has a personal significance for Harriet, who was diagnosed with primary sclerosing cholangitis, an untreatable and potentially life-limiting illness just before starting the interviews. This, she said, had given her a more acute awareness of the fragility of her own life.
"My parents also had a number of miscarriages before and after having me, so on some level I've always felt lucky to be alive.
"I think if you view it that way - that it's a miracle that we get to be alive in the first place - you view death a little differently.
"I hope people will come out of the play galvanised to appreciate the life they have in all its beauty, pain and mystery.
"I also hope they are inspired by those facing the challenges of life-limiting illnesses and the people that support them – be that staff, volunteers or family members."
The play's central doctor character is based on Dr Taubert and Dr Baker, both of whom will take part in post-show talks at the Soho Theatre.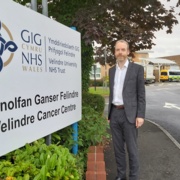 Dr Taubert (pictured left) said: "The play is a different way to reach a wider audience, helping people understand how to manage as they contemplate the end of their lives.
"It will be really interesting, if not a little nerve wracking, to see it. I am also intrigued by what the doctor will be like."
Dr Baker said the play was important to help dispel the stigma and negativity around end of life care.
"One of the best ways of saying there's a lot of positive stuff going on is to hear it from people experiencing it.
"Most of them aren't well enough to do that for long. So this is a way of preserving some of their voices, what they wanted to share with others and challenge some of the fears some people have."
Tickets are available at https://sohotheatre.com/shows/the-colours/