New blood test clinic set to open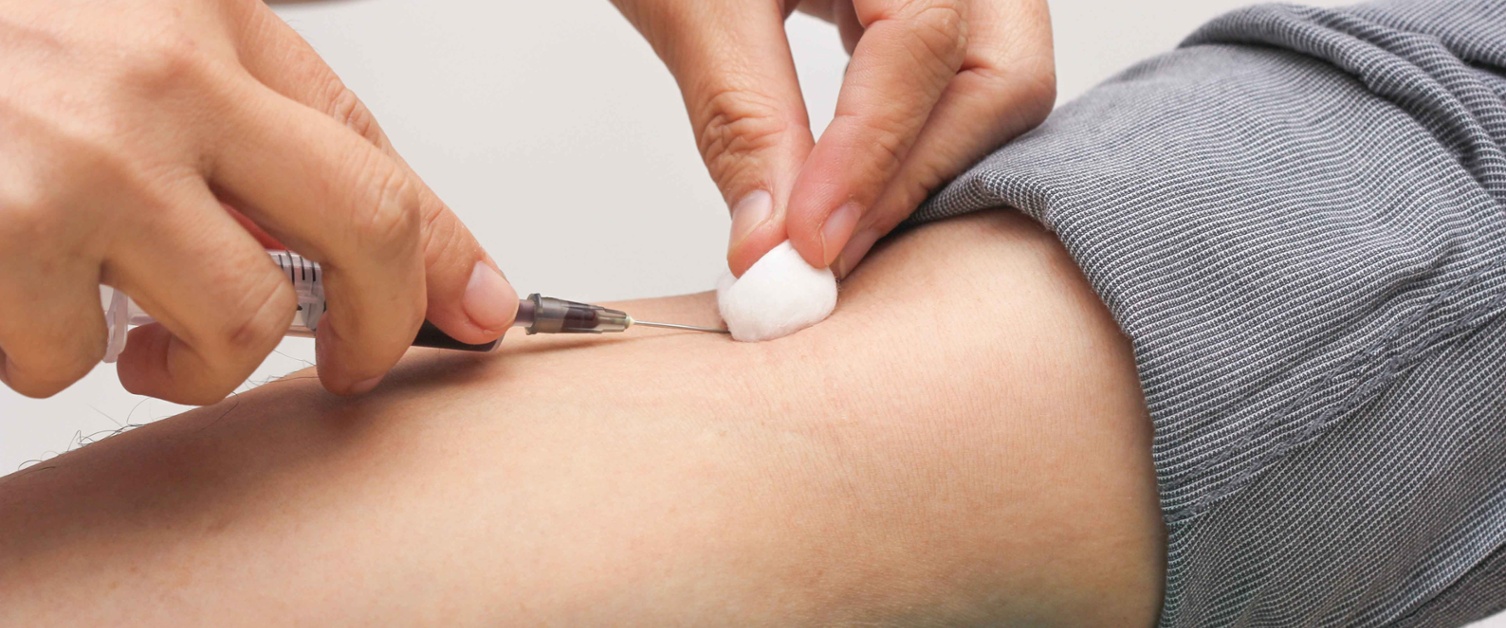 A new blood test clinic is set to open its doors as the service at the Bay Field Hospital comes to an end.
The community hub at the Port Talbot Resource Centre in Baglan is due to open in early August, with appointments available via the health board's online or telephone booking system.
It will be in addition to the current outpatient blood test clinics at Morriston, Singleton and Neath Port Talbot hospitals, which will also increase the number of appointments they offer when the Bay blood test clinic closes.
The last day blood testing will be done at the Bay Field Hospital is Friday, July 22nd. Existing appointments are being honoured, but no further bookings are being taken for this day.
The Bay Field Hospital is being decommissioned and returned to its landlord after two years of service to the health board during the pandemic.
The Port Talbot Resource Centre clinic is also the first stage of a long-term health board plan to provide routine blood tests, such as those requested by GPs, at community hubs across the Swansea and Neath Port Talbot areas.
A temporary blood testing service will also run at Central Clinic in Swansea city centre in the coming months, whilst the health board seeks a permanent venue for blood testing within the city centre and in Neath town centre.
A second community blood test hub is due to open at Gorseinon Hospital in the autumn.
Senior blood test service manager Rhodri Davies said the goal is to move the blood test service nearer to the people it serves, but at venues that can handle the huge demand.
Health services watchdog, Swansea Bay Community Health Council, and blood test staff have been consulted on the plans.
The health board will share more details as the plan progresses.
There are more than one million episodes where a patient has a blood test in the health board every year.
Blood is taken by a range of professionals including phlebotomists, medical staff, nursing staff and healthcare support workers, in hospitals and in the community.
The figure is very high because some patients require multiple tests to manage their condition.
The most frequently requested blood test in the last 12 months has been an electrolyte profile, with over 12,000 requested every week. Electrolytes are salts and minerals, such as sodium, potassium, chloride and bicarbonate, which are found in the blood.
Blood tests are also a vital monitoring tool for those patients with chronic conditions, such as diabetes. More than 14,000 HbA1c blood tests are processed every month. These tests can tell how well diabetes is being controlled.
And almost 600 INR (International Normalised Ratio) blood tests are carried out each week for patients prescribed the blood thinner warfarin to prevent clots.
"The pandemic caused huge disruption to services across the health board, including our blood test service," said Rhodri.
"But this also presented us with opportunities, such as bringing in an online booking system to address the queues at drop-in sessions and a chance to look at the way we deliver the service overall and how we want to deliver it in the future."
Rhodri added: "We are now seeing a massive influx of demand for blood tests as some of our health board services, which were reduced during the pandemic, begin to open back up.
"This has caused some delays and frustration for patients and we are listening carefully to the concerns which have been raised.
"However we ask for people to bear with us as we progress our community hub plan.
"Change takes time. But our goal is to provide a service closer to people's homes while also driving down waiting times."