There's nothing worse than a long wait for surgery – unless it's having your operation postponed at the very last minute.
With the pandemic stretching NHS resources to the limit, waiting times for orthopaedic – bone and joint – and spinal surgery in particular are at a record high, not just in Swansea Bay but across Wales and beyond.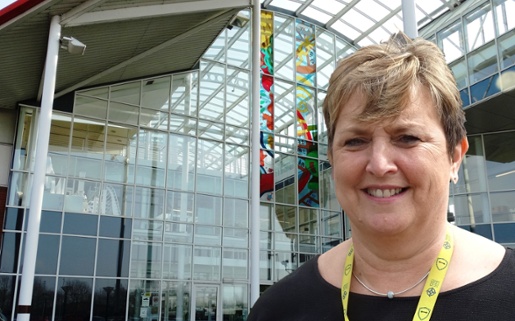 Left: Jan Worthing, Group Director for Singleton and Neath Port Talbot hospitals
But there are new proposals to deal with the backlog.
Most people in Swansea Bay would have had this surgery in Morriston Hospital. Even before Covid, planned operations sometimes had to be put off at short notice because of emergency cases and other pressures.
Although unavoidable, this added to the misery of people already suffering the pain and discomfort of joint or back problems.
Now Swansea Bay University Health Board has come up with innovative proposals to really get to grips with the waiting list by operating on hundreds of patients every month.
It is proposing to do this by centralising this surgery in Neath Port Talbot Hospital, where the vast majority of people will have their operations.
Only a relatively small number who need an intensive care bed because their operation is more complicated would still go to Morriston.
It's all part of the board's innovative proposals to create individual centres of excellence at its three main hospitals – now the subject of a public engagement exercise continuing until the autumn.
Neath Port Talbot is proposed to become a centre of excellence for orthopaedic and spinal care. This could include building four new operating theatres and recruiting up to 150 additional staff.
Under these proposals, the vast majority of people waiting for elective (planned) joint or spinal surgery would go to Neath Port Talbot Hospital.
Singleton Hospital is proposed to become the centre of excellence for other planned surgery, while Morriston Hospital would be the centre of excellence for urgent and emergency care.
These and other proposals, which between them would see a huge transformation in healthcare in Swansea Bay, are set out in an engagement document called Changing for the Future.
Jan Worthing, Group Director for Singleton and Neath Port Talbot hospitals, said orthopaedic waiting lists across Wales were by far the highest they had ever been.
"Some of our patients have been waiting more than two years for orthopaedic or back surgery.
"This is mainly due to the pandemic but we also had to postpone elective surgery because of bed availability due to winter pressures and emergency cases," said Mrs Worthing.
"So the proposal is to bring all orthopaedic and spinal patients not requiring an intensive care bed into Neath Port Talbot.
"If the surgery is complicated enough to require intensive care, it will still take place at Morriston Hospital."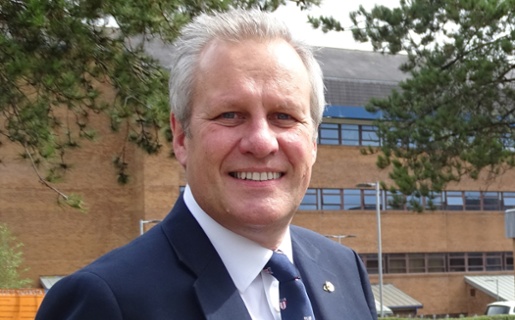 Group Medical Director Dougie Russell said waiting times particularly for orthopaedic surgery, were a problem across Britain, particularly in Wales.
He said almost 90,000 people in Wales were on an orthopaedic waiting list and just over a third of them were awaiting surgery.
"We're talking phenomenal numbers. It's probably the highest backlog in Wales of any specialty at the moment," said Mr Russell (pictured left).
"Covid has made matters much worse. Although people are in agony and can't work with orthopaedic conditions, they are not seen as clinically urgent as things like cancer."
The proposed centre of excellence will include 40 inpatient beds, utilising unused space within Neath Port Talbot.
In fact, the health board has drawn up plans to build four new operating theatres to support the centre of excellence in the short to medium term.
If approved, these will be housed in a modular building and will take the total number of theatres there to nine.
At the end of July, there were 4,907 patients on Swansea Bay's waiting list for inpatient or day case orthopaedic surgery.
The additional theatres will increase capacity by around 4,500 cases a year.
"We would be looking for the work to be completed ready to start operating around next May," said Mrs Worthing.
"We think it's going to take us a good 18 months to clear the backlog of patients because there are so many of them.
"We're starting to do that now inasmuch as the surgery we're currently doing in the Neath Port Talbot theatres that are open is predominantly orthopaedic.
"So we're already starting to chip away at it. But the four new theatres are key to the success of the service in the short to medium term, and we will have to recruit additional staff for them too."
But that's not the end of the story for Neath Port Talbot Hospital, which is also proposed to become a centre of excellence for a full range of rehabilitation services, as well as diagnostics and rheumatology.
The health board will be sharing more information on these developments in the coming weeks.
Give us your views!
In the meantime, the board wants to know what the public and other stakeholders think of the proposals and is actively encouraging them to get involved in the Changing for the Future engagement exercise.
The engagement, run in partnership with Swansea Bay Community Health Council, continues until 1st October. You can go here to give us your views.
The full document setting out these proposals, together with a wide range of other information about our other proposals for changes for urgent and planned care, is available on the health board's engagement website. Go here for the engagement website
Members of the public can share their views via the website, or by writing to the Chief Executive, Swansea Bay University Health Board, One Talbot Gateway, Baglan, SA12 7BR.
As some of these changes may affect some residents in Hywel Dda and South Powys, their views are also welcomed.