Musicians swap concert hall for hospital wards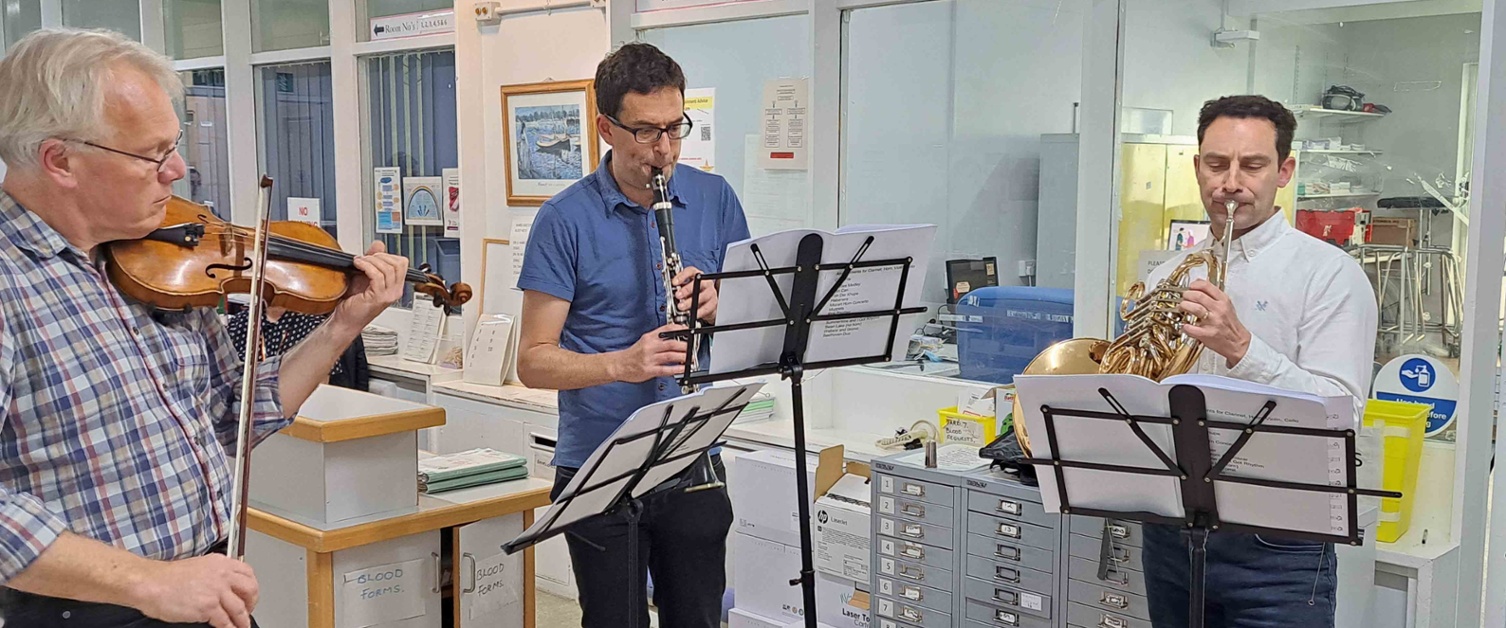 Musicians from the BBC National Orchestra of Wales (NOW) staged a series of free mini concerts on wards at Swansea's Singleton Hospital.
Violinist Nick Whiting, clarinet player Lenny Sayers, Neil Shewan on the French horn and cellist Jess Feaver brought smiles to dozens of faces with classic and popular music including The Beatles' Let It Be.
The visits were part of a wider Swansea Bay University Health Board programme where music is being used to boost the health and wellbeing of patients and staff.
Performances have also been staged at Tonna, Cefn Coed and Neath Port Talbot hospitals.
Music in health facilitator Iori Haugen said the beneficial effects of music have been scientifically proven.
"Listening or partaking in music lowers levels of cortisol, known as the stress hormone, in your body, so you naturally feel lighter and happier," he said.
"Just having the musicians there brings people together, gets them tapping their toes and makes them smile.
"It's something to focus on and even if they're only there for a short time, we have found the benefits last as both patients and staff will keep talking about it for some time after."
A spokeswoman for BBC NOW said: "We were thrilled to work with the staff of Singleton Hospital to bring music to the corridors and wards.
"We hope this is the first of many visits."