Meet the volunteers who give up their free time to care for others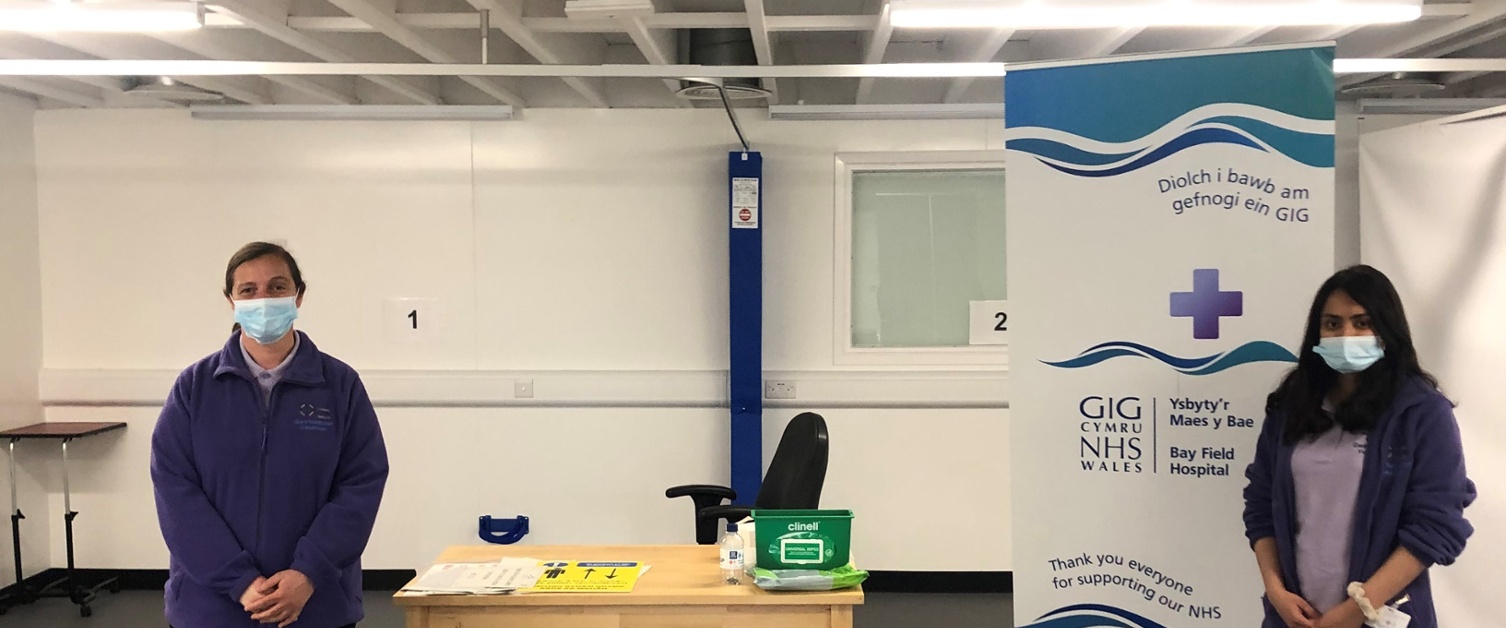 This is Volunteer's Week and Swansea Bay has been celebrating the many people who give up their time to help others.
During a time of great need, many volunteers, new and old, have seen a dramatic change due to the pandemic.
Volunteers' Week allows the health board to praise the work of the volunteers, and to provide an insight into their everyday tasks.
Len Moran has been volunteering at Margam Mass Vaccination Centre in a 'meet and greet' role, said: "I decided to volunteer for two reasons."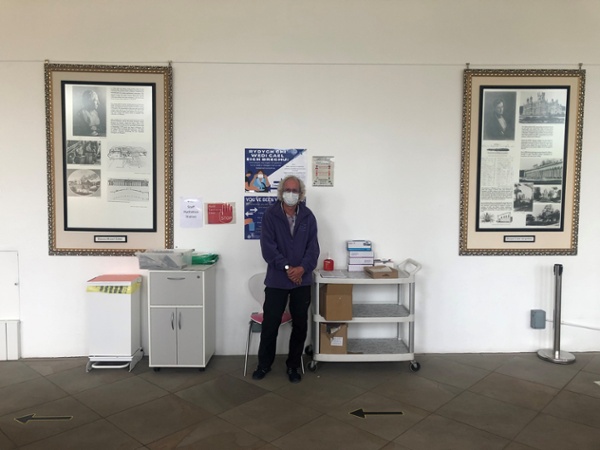 "The first was that my normal volunteering effort with a large conservation organisation was on hold because of the pandemic.
"Volunteering with the SBUHB allowed me to restart volunteering despite the pandemic.
"I also wanted to feel less helpless during the pandemic.
"I wanted to do something positive that could help others, and volunteering with the vaccination rollout helped fulfil this desire."
A particular highlight for Len (pictured left) was the way in which volunteers quickly became accepted as an integral part of a huge and very important logistical operation.
He added: "It involves many differing roles - our volunteering effort involving the public as they arrive for their vaccine being one of those roles."
Volunteer roles are varied and diverse. Over the past 12 months, many have been asked to provide support in mass vaccination centres to help make sure everyone is safe from Covid-19.
But there have been many other much-needed roles carried out across the health board.
Mary Matthews, who has been volunteering with Swansea Bay UHB since 2016, said the last year, despite its many challenges, had been the most fulfilling.
Since the start of the pandemic, Mary has been helping with medication deliveries on behalf of the pharmacy department in Singleton Hospital.
"It has proved very rewarding and I know this service is appreciated by those who found it necessary to use it," she said.
Since January this year, Mary has also stepped up to contribute to the vaccination effort. She said it had been a privilege to help with the vaccination rollout.
"To see the reaction of people coming for their vaccination and seeing what this programme has meant to everyone in giving hope for the future, and to work with such a dedicated group of people is something I will always cherish."
"I continue to be a proud member of the volunteer team."
Volunteers also get to learn new skills and gain insight into the health board.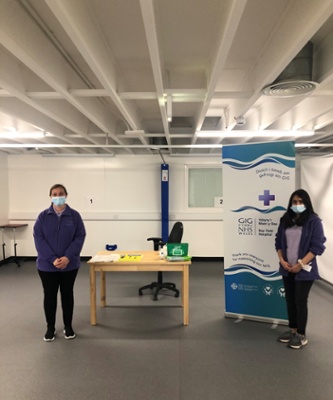 Many of the younger members of the team have enhanced key skills and experienced what it is like to work in a health care environment, which could influence their future career choices.
Vedika Vyas jumped at the opportunity to volunteer during the pandemic to help with her career path.
Vedika said "I decided to volunteer because I wanted to help out with Covid-19 in the hospital, and to get used to the sight of needles and blood as I want to do medicine in the future."
Right – Elisa and Vedika at the phlebotomy clinic at Bay Field Hospital.
Like Vedika, Elisa Traversa has had a similar experience while volunteering as a meet and greet volunteer welcoming patients arriving for blood tests.
Elisa said: "I have thoroughly enjoyed my time at the phlebotomy department at Bay Field Hospital. The staff are really supportive and friendly, and it's given me experience of working within a clinical setting."
Alison Clarke, Assistant Director of Therapies and Health Sciences who is responsible for volunteers at the health board, said "It has been a difficult year for so many, and the dedication and generosity of our volunteers is an inspiration.
"I would like to say a huge thank-you to them all. Their volunteering is greatly appreciated, whatever the role they undertake."
If people are interested in volunteering at the health board they can email volunteer.centre@wales.nhs.uk or call 02920 703290.
Click this link to find out more about volunteering for the Swansea Bay UHB.