Meet the Anne Robinson who loves strong social links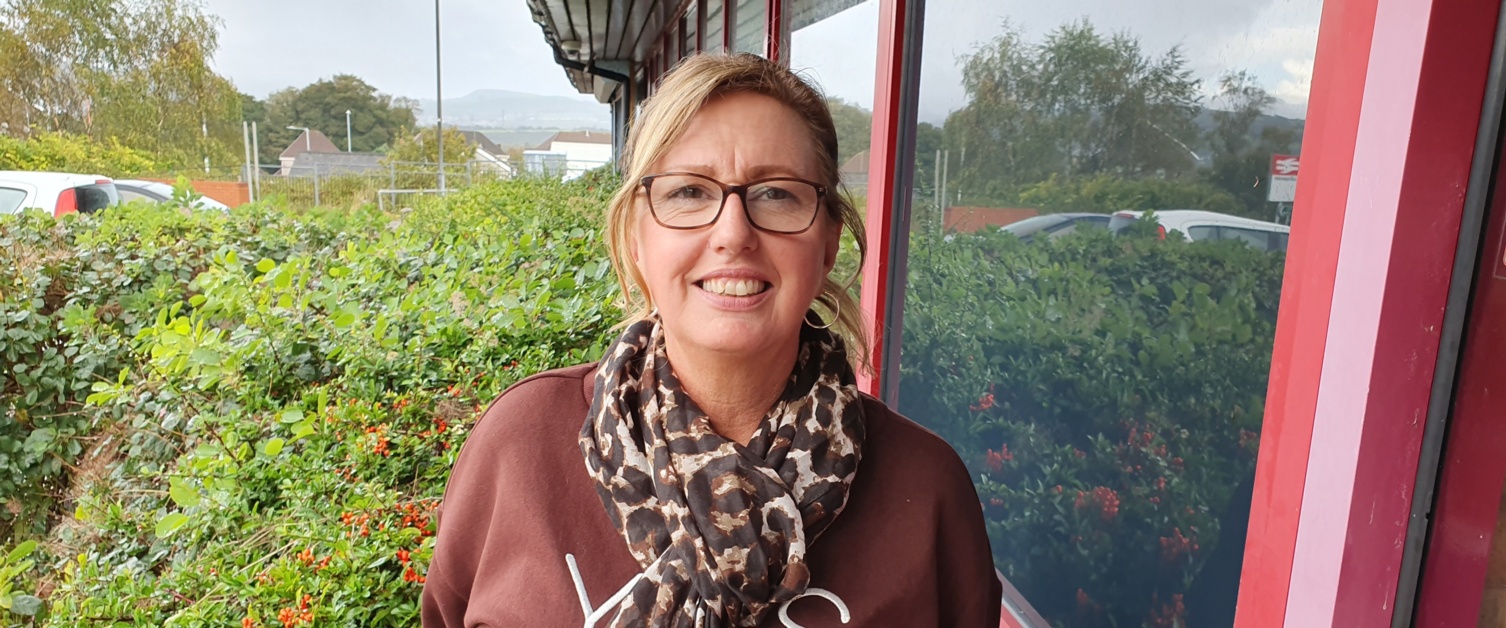 She may share an infamous name but this Anne Robinson is all about inclusion and would never send someone away, calling them the weakest link.
As local area coordinator for Llansamlet and Bonymaen, Anne's role is to help individuals and communities to become more confident, connected, healthy and resilient.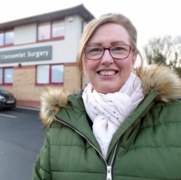 Anne Robinson, a local area coordinator with the Cwmtawe Cluster
Although employed by Swansea Council her role is supported by Swansea Bay University Health Board and she works alongside the Cwmtawe Cluster, a group of three GP practices in the Lower Swansea Valley, as tackling such issues is at the heart of improving the health and wellbeing of our communities.
She said: "As a local area coordinator, I support people who may be facing challenges.
"It could be someone who has lost a loved one and is struggling to come to terms with their loss, a person whose health prevents them from doing the things they loved or maybe an individual who feels lonely and isolated. These are situations any person can find themselves in.
"Local area coordinators working can offer short-term support to individuals who may need information or help to build connections, or offer longer-term support to people facing bigger challenges.
"We can help people access information, enabling them to make informed choices.
"Building a trusting relationship with someone is key and cannot be rushed. I have the time to get to know the individual and anyone else important to them.
"I encourage people to look at what their vision of a good life is and support them to find practical ways of achieving it. That can be so different for everyone – it's about that person deciding what matters to them.
"Very often people have knowledge, passions, skills or strengths already – they just need someone to be there and encourage them to grow in confidence.
"We don't do things for the person or tell them what to do – local area coordination is about walking alongside someone on their journey to a happier life."
Sadly, such is the modern world, Anne's services are very much in demand.
She said: "I am extremely busy, each LAC has a maximum community population of 15,000 people. Having knowledge of what is going on locally is important and takes time. I have no office base – my office space is in the community where people can access me easily."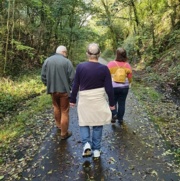 Left: Anne recommends joining groups such as the Llansamlet Wednesday Walkers

A huge part of breaking down isolation is to go out and meet new people, and fortunately Anne has an in-depth knowledge of all that is going on in order to advise people.
She said: "My role requires me to get to know the community and all it has to offer. I connect with local groups, churches, libraries etc to build up knowledge of all the community has to offer.
"Ten months into this role, I am still discovering some great things going on in the community – informal get togethers, support groups to name a few.
"There are fantastic things happening on our doorstep and I am lucky to be working in such a welcoming and inclusive community."
And when it comes to deciding on what group to recommend, the decision isn't always straightforward.
"It's all very well me telling someone who is feeling lonely about a weekly coffee group who meet in the local church. Very often, walking into a group can be very daunting for people.
"Local area coordinators can go along with someone initially to help them settle in, but are always encouraging the person to look at ways they can go independently in the future.
"It is all about building confidence and walking alongside someone until they feel comfortable going on their own."
For Anne it is a dream job.
She said: "I love my job! I feel privileged to come into contact with so many interesting people in my role.
"No two days are the same and each person is facing different challenges. Seeing people change their lives for the better is very rewarding."
Local area coordination is expanding in the Swansea area – it is hoped that every community in Swansea will have access to a local area coordinator in the not-too-distant future. Anyone needing their help is welcome to contact them direct.
Right: Clydach Community Garden is another activity recommended by Anne
Anne said: "I take introductions from GPs and other health professionals, social workers, neighbours, councillors etc, and individuals themselves can contact me directly if they wish.
"I can be contacted by phone, email, in person or by messaging me on my facebook page - Anne Robinson Llansamlet LAC. I can have a conversation with someone wherever they feel comfortable – in the community or in their home."
To contact Anne call 07966 245 623 or email Anne.Robinson@swansea.gov.uk