Learning disability nurse uses technology to keep residents connected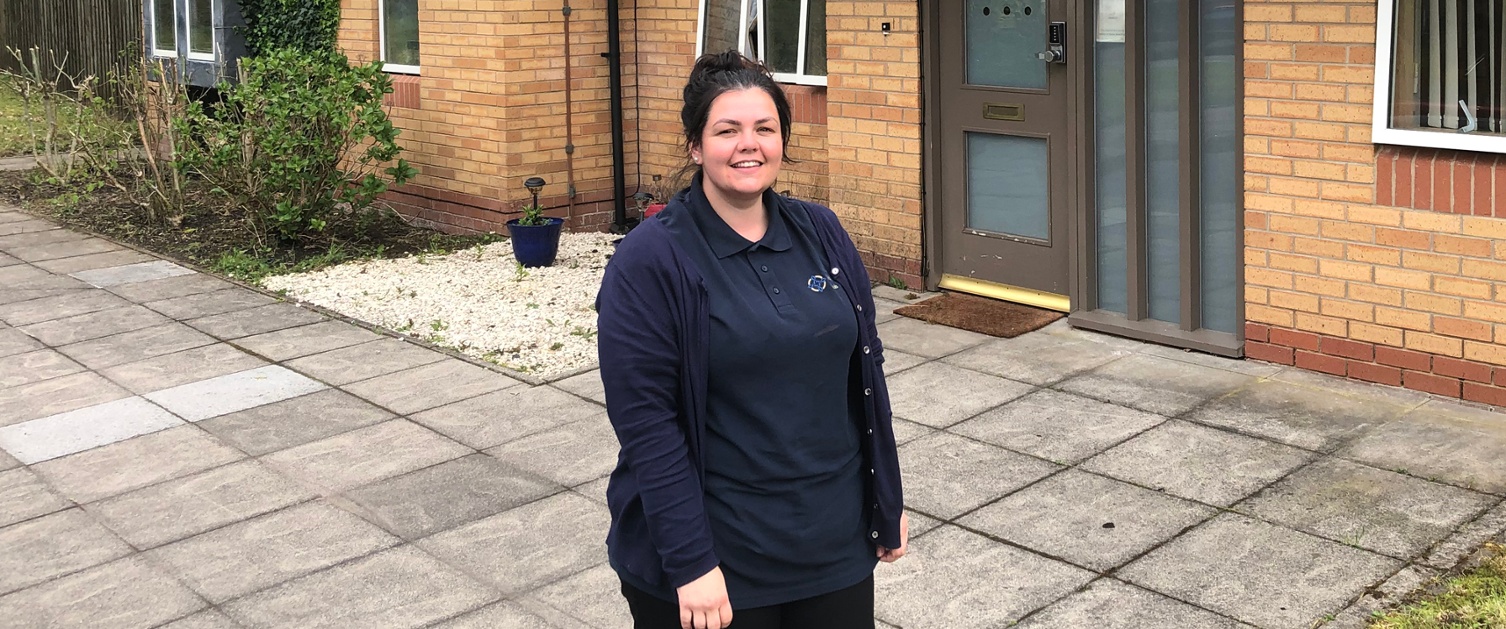 A learning disability nurse has been using digital technology to keep residents at a specialist home connected to their families and communities during the pandemic.
Physical access was closed off by the lockdown. So Naomi Thickett, 29, made excellent use of various social media platforms to ensure residents of Swn yr Afon, in the Dulais Valley didn't miss out on essential contact or activities they depended upon.
Naomi, who is deputy manager of the specialist residential service for adults with learning disabilities in Brynteg, made sure residents were kept busy and happy by logging on to various online activities and services.
Naomi said: "Because we couldn't go out, we followed exercise classes online with Joe Wicks.
"This could be done in a safe environment and we also made use of music streaming platforms so our residents could have individualised access to what they liked.
"We introduced in-house activities to keep everyone occupied, including themed international nights such as Spanish and Italian.
"We would then organise activities and craft-making depending on what the theme was and learn some words and eat different foods depending on what the country theme was."
Naomi admitted that one theme night was more popular than others. She said: "Obviously, pub night was a particular favourite with everyone!"
There was also a very important outcome to all the digital activity. Rather than feeling isolated, residents felt more engaged with their community and could communicate more with their families and friends.
"There were no adverse effects, quite the contrary," Naomi explained.
"We found our residents to be more settled and individualised activities helped their wellbeing in general.
"Residents have been able to make video calls to keep engaged with families who weren't able to visit.
"We could also join virtual advocacy groups to support our residents and this helped them to integrate with wider community groups."
Residents have also been able to spend more time outdoors in the garden, weather permitting of course, with the background murmur of the river stimulating the senses.
Naomi added: "The garden has never looked so good!"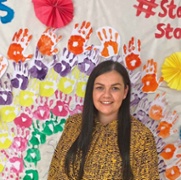 This innovative work earned Naomi a nomination as a finalist for this year's Nursing Times 'Rising Star' award.
Staff and residents got into the spirit of things by dressing up and decorating rooms for the virtual ceremony.
The nomination was made by Justin Reddy, Charge Nurse, who described Naomi as inspirational.
He said: "Naomi was a worthy finalist and really enjoyed sharing the event with her team and the people in the service she supports.
"Naomi has promoted dynamic activities for our service users, due to the social distancing measures and lack of community activities available.
"Further, Naomi has included our isolated group in the celebration of 72 years of the NHS by organising a garden party with banners and decorations that the service users helped to make."