Hospital test drives new virtual waiting room in patients' cars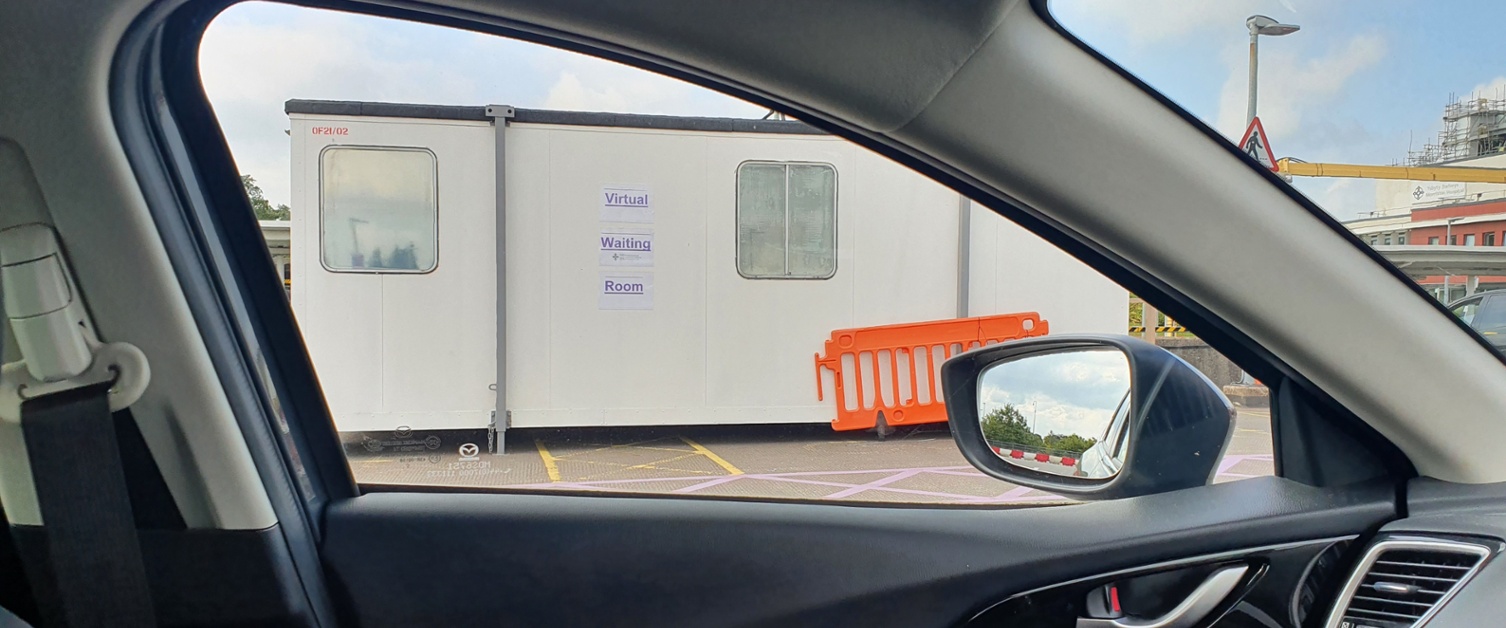 With Covid restrictions still very much in place in Morriston Hospital, a new scheme has been introduced to speed up outpatient traffic by asking patients to wait in the comfort of their own cars.
The temporary solution, which will operate until the end of September, is particularly relevant to Morriston Hospital as the vast majority of its outpatient waiting area was converted into a surge intensive care unit during Covid.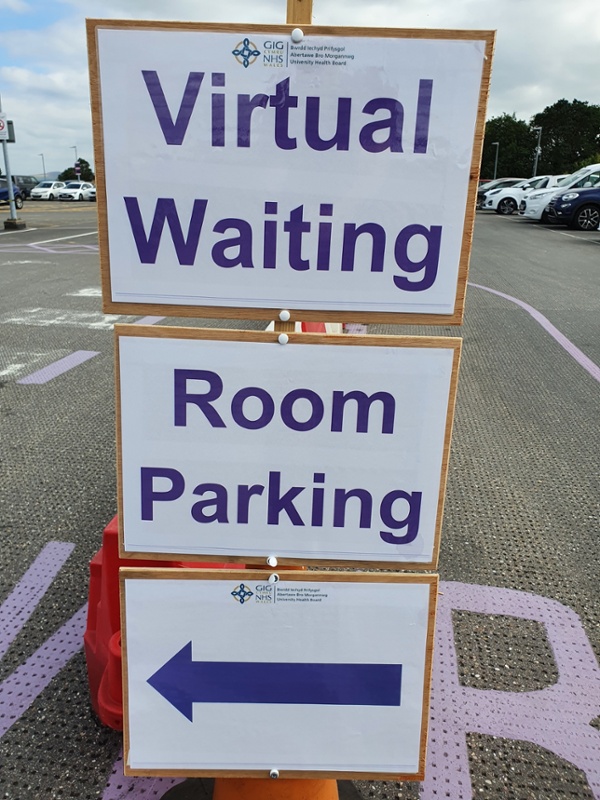 Under the scheme, some patients with appointments are being asked to park in a reserved area of the hospital's main car park and wait until they are advised, by text message or an app, to proceed to their relevant clinic.
A cabin has also been placed in the car park to serve as a waiting room for those who travel on foot, by taxi or on the bus. There are also portable toilet facilities alongside so people don't have to enter the hospital.
Charlotte Le Brocq, SBUHB Directorate Manager, Surgical Specialties, said: "The thinking behind the virtual car park waiting room is that it will enable us to get more outpatients seen safely, as we can have them waiting in their cars ahead of their outpatient appointment."
The scheme is strictly by invite only and those eligible will receive an information leaflet along with their appointment letter giving clear instructions on how to use the virtual waiting room. Each patient will also be phoned so that the process can be explained to them.
Charlotte said: "We have set aside specific car parking slots for the virtual car park waiting room so there will be a guaranteed parking space for patients. These are clearly marked.
"When they check in with the receptionist – either in person or via a mobile app we are developing - they will be asked for their mobile number and when the clinic is ready for them, they will receive a call."