Hospital department just for frail older people opens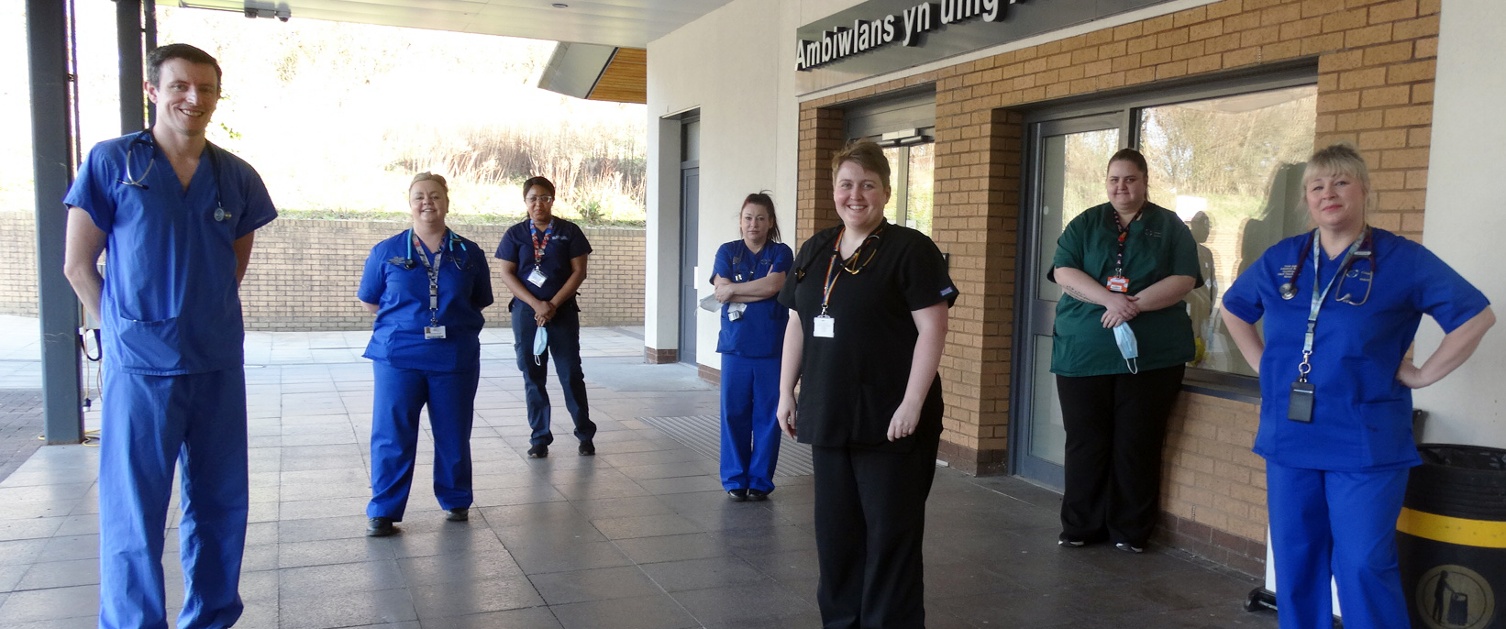 A first-in-Wales hospital department exclusively for frail older people has opened alongside the main Emergency Department at Morriston Hospital.
It follows a pilot project within ED that reduced waiting times considerably and saw fewer elderly patients having to be admitted.
The pilot was introduced by OPAS, the Older Person's Assessment Service, which aims to provide a comprehensive assessment for older people and avoid hospital stays for them if possible.
Main photo above - members of the OPAS team. See end of release for full caption
OPAS was established in 2018 and is a multidisciplinary team comprising healthcare professionals specialising in geriatric care. Since the service began, the team has assessed more than 2,500 patients.
The potential threat to the continuity of traditional community, outpatient and acute medical services the coronavirus pandemic posed was recognised in spring 2020.
There was concern that older people, who were vulnerable to the virus, would be admitted through ED and be exposed to the risk of infection.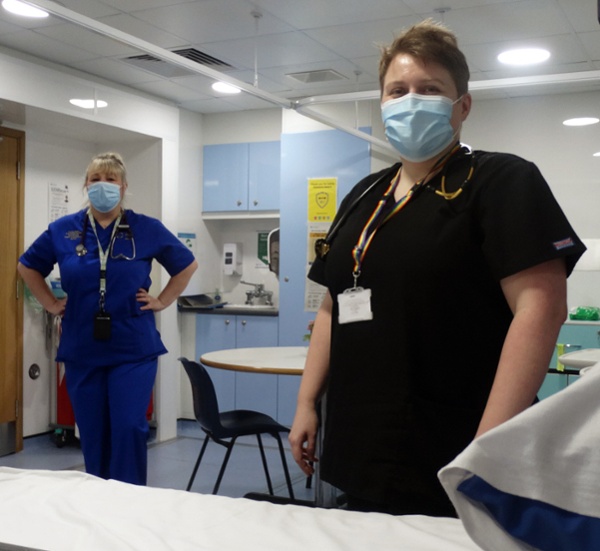 A dedicated area within the Emergency Department was set aside for the OPAS team last May.
Left: Advanced nurse practitioner Tricia Quinn with consultant geriatrician Dr Liz Davies
The initiative received excellent patient feedback, and achieved excellent results in terms of patient flow, readmissions and mortality.
As a result, a new OPAS pod – with all the facilities needed to carry out a full assessment – has now opened from 9am-5pm, Mondays to Fridays, next to the ED ambulance bay.
Previously, elderly patients were only referred to OPAS after they had been seen in the main ED, which referred them on when appropriate.
OPAS now sees patients directly referred from the ambulance service and from ED triage. This has reduced waiting times for older patients and has helped the flow of patients through the Emergency Department.
Morriston Hospital consultant geriatrician Dr Liz Davies was instrumental in establishing OPAS.
Last week she was awarded the British Empire Medal in the Queen's Birthday Honours for her services to the NHS and older patients during the pandemic.
Dr Davies said: "Traditionally we had elderly patients coming into ED with falls, minor injuries and medical illnesses.
"These were often triaged as low priority and patients often experienced long and uncomfortable waits for assessment and treatment.
"Once the pilot started they were triaged directly to us without delay, which helps the flow through the entire department.
"Older people came to our specialist area where they could get a full assessment. The waiting time for them reduced by many hours.
"Within weeks we had achieved 85 percent discharge of all the people we saw. They were signposted to other services that were more suitable for them, which took the pressure off the ED front door.
"It had the additional effect of creating a stream for older people to protect them from Covid. They weren't going through the respiratory intake, main ED or the general medical intake.
"The rate of inpatient falls in the Emergency Department has fallen dramatically since the unit opened.
"We're the only hospital in Wales to have an ED department specifically for older people.
"It's a solution to a problem that every hospital faces."
Led by advanced nurse practitioners Catherine Beynon-Howells and Tricia Quinn, OPAS includes consultant geriatricians, clinical nurse specialists, physiotherapists, occupational therapists and others.
Most patients have had falls, though the team also sees some with other conditions, such as loss of mobility or cognition.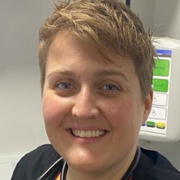 The new pod features six spaces for patients, with four trolleys and two seated areas, as well as a therapy area.
There, patients can have tests carried out and be seen by a senior clinician.
Right: Dr Liz Davies
The OPAS team also undertakes a full geriatric assessment, which considers their history, home environment, what support they may need to stay at home, as well as a medication review.
Most are able to go home, either with new or existing support, or with physiotherapy, occupational therapy or social services follow-up.
Those patients who do need admission can be admitted to Morriston, to Gorseinon, Neath Port Talbot or Singleton hospitals or to Bonymaen House in Swansea.
Dr Davies said the new service had been fully supported by the management team at Morriston Hospital.
"They were very responsive to what we wanted to do as clinicians, particularly during the first wave of Covid when we were all in the position of facing something unknown," she added.
"They were open to this idea and allowed us to do it, and we are grateful for that.
"We have received a huge amount of support and assistance from the ED team throughout the last year.
"They have welcomed us and made us part of their team. The project has shown what can be achieved by working together."
Main photo shows (l-r): Dr David Burberry, consultant geriatrician; Catherine Beynon-Howells, advanced nurse practitioner; Amanda Mdhlongwa, staff nurse; Maria Cridland, clinical nurse specialist; Dr Liz Davies, consultant geriatrician; Danielle Davies, health care support worker; and Tricia Quinn, advanced nurse practitioner.