Homework project brings Christmas cheer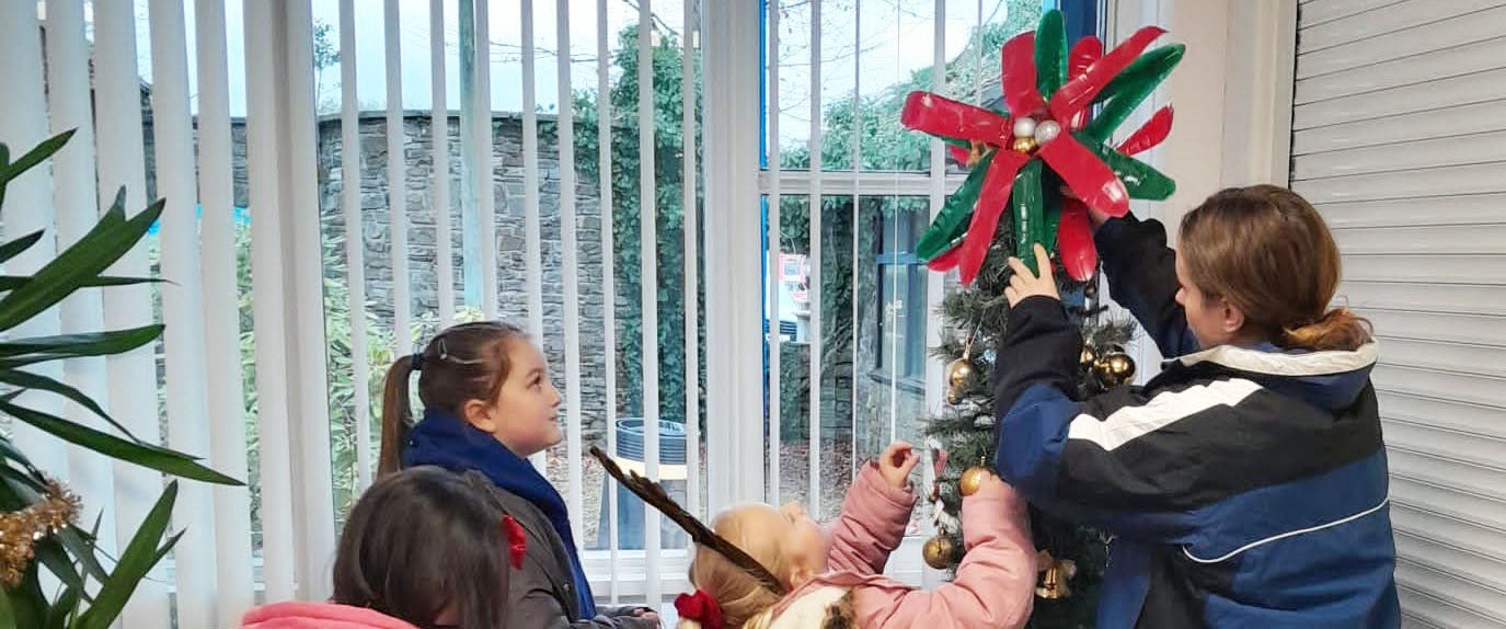 Main image: Decorating the indoor Christmas tree at Ty Olwen Hospice.
Christmas decorations needn't cost the earth – in fact they can help the planet and put smiles on faces.
The proof has been provided by pupils at one Swansea primary school who made seasonal ornaments for the Ty Olwen Hospice at Morriston Hospital.
The homework project was set for nearby Cwmrhydyceirw Primary School pupils, with a strict rule that they could only use materials that were destined for the recycling bin.
Smiling snowmen and snow globes made out of plastic bottles, and silver bells from used foil and incredible tree toppers were the result.
Pupils Isabella, Lily and Cadi and staff Dawn White and Carly McDaid, deputy headteacher, then used them to decorate inside and outside the hospice.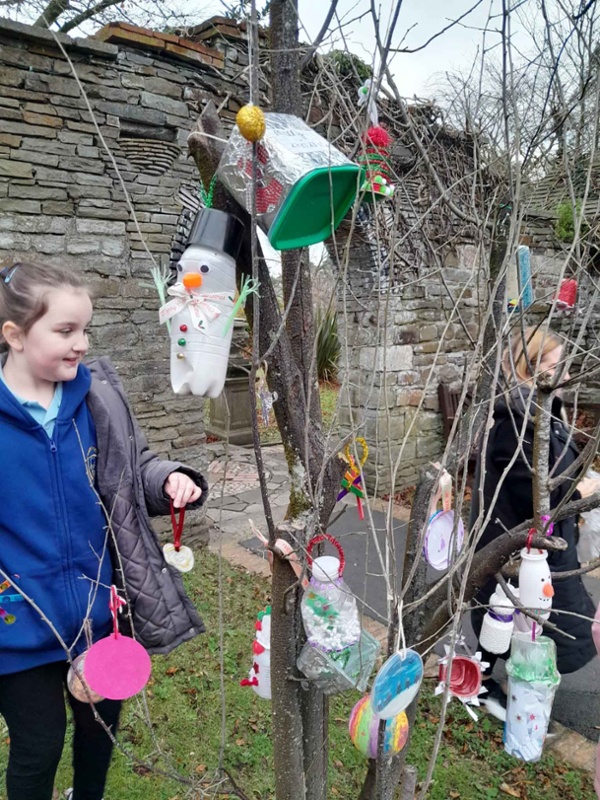 Christmas decorations made by pupils at Cwmrhydyceirw Primary School as part of a homework project were also put on trees outside Ty Olwen Hospice. SBUHB
Mrs White said: "A friend of mine, Karren Roberts, the ward manager at Ty Olwen, asked if we could make a few decorations for the outside Christmas tree. So we decided to set it as a homework project to make decorations using recycled products.
"As you can see we were overwhelmed with all the hard work the children put in from reception to year six.
"It was a pleasure visiting Ty Olwen, the children are so innocent and full of life and were so excited to come and decorate the trees both inside and outside Ty Olwen."
Ty Olwen's Volunteer Support Manager, Helen Martin, said: "We were really thrilled to see how many lovely decorations had been made using items that had been recycled.
"Even some of the shrubbery outside got a makeover and our entrance looks so festive and welcoming."
The children enjoyed the visit so much they hope to return soon to sing Christmas carols for staff and patients.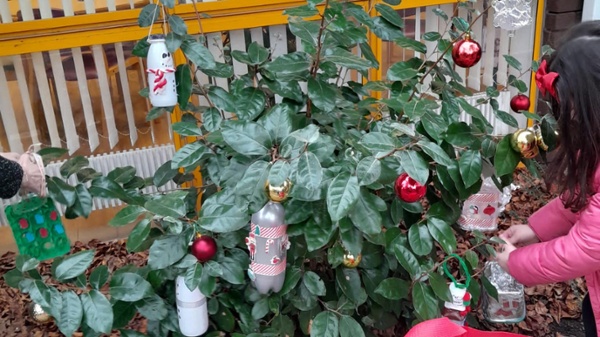 Decorations made from materials destined for recycling were also hung on bushes at the entrance to Ty Olwen. SBUHB