Historic Swansea Bay double in awards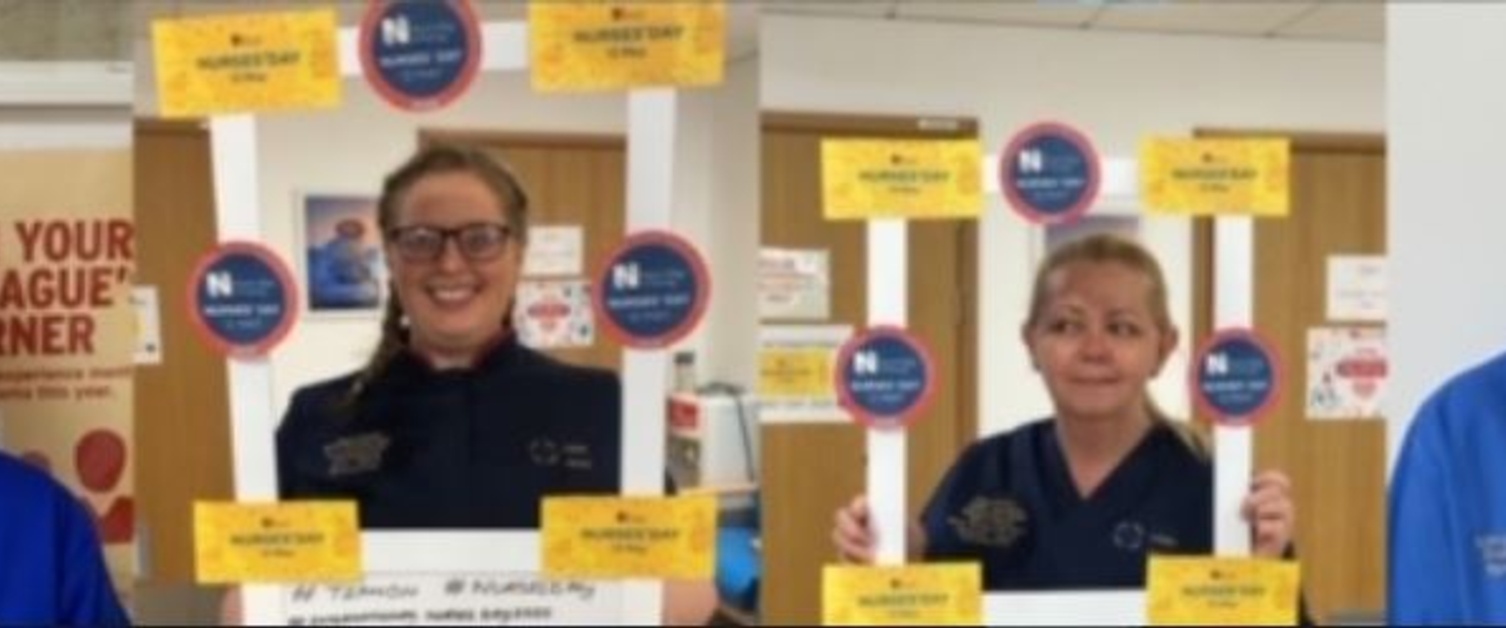 Swansea Bay's Occupational Health and Wellbeing teams have been rewarded for their work during the Covid-19 crisis through being handed major awards in a historic first double win.
The pair were named winners in their respective categories in The Occupational Health & Wellbeing Awards 2020 after impressing judges with their ability to respond to the challenges confronting NHS staff over the past year.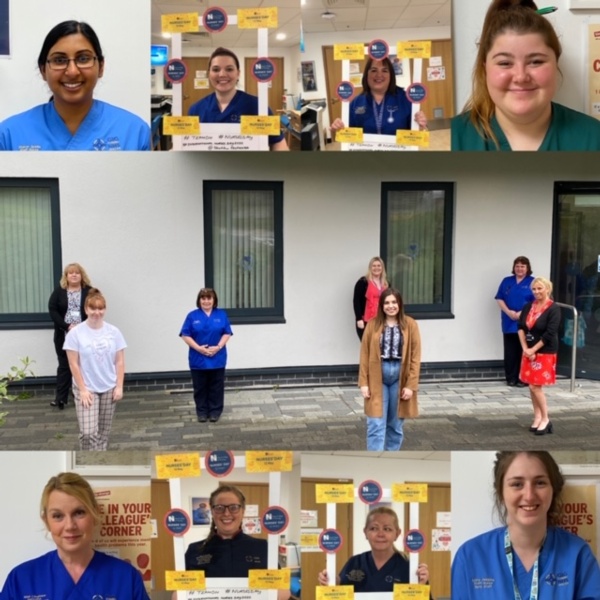 Above: members of SBUHB's occupational health team
The awards, which are hosted by Personnel Today's Occupational Health & Wellbeing website and magazine, were open to teams across the UK working within the NHS and charity sector as well as more widely within the public sector.
No other organisation has managed to pick up two awards across the categories in the same year.
The teams' work will now be profiled online and within the pages of the magazine.
Our Occupational Health Service, which picked up the Occupational Health Team of the Year Award, impressed judges with its transformation programme involving the creation of a new leadership team, investment in technology and the creation of a wider multidisciplinary team.
Team members undertook training to become wellbeing champions and a focus on social events, during lunchbreaks and outside of work, enabled more cohesive working.
Paper records were abolished, which has facilitated a more timely response to issues and meant cancelled appointments can be reallocated swiftly.
Waiting times have reduced significantly and reports to line managers are now being sent out in a more timely fashion. These efficiencies meant an additional 30 staff were able to be deployed to the OH team to meet demand during the Covid-19 pandemic.
A spokesman for the judges said: "This entry clearly describes a service transformation. It is impressive to see the ability to manage and train additional staff to support its response to the pandemic, with a resulting clear benefit in reputation, service continuity and positive stakeholder feedback."
Sarah Davies, SBUHB's Senior Nurse Manager for Occupational Health, thanked her team and those who supported them for their 'dedication, commitment and resilience in response to the COVID-19 pandemic'.
She added: "The last 12 months have been challenging and we are really proud of what we have achieved during this time and the improvements we have made in working towards delivering a prudent, efficient and responsive Occupational Health Service for both staff and the organisation.
"I am thrilled that the team's hard work has been recognised on a national level and we look forward to continuing our service development and improvement over the next 12 months to meet the changing needs of the organisation."
Completing a memorable double, Swansea Bay's Wellbeing team picked up the Best Multidisciplinary Initiative award after impressing the judges with its response to the pandemic.
Although a small team, they met the significant challenge of supporting staff who had been adversely affected by the pandemic despite an increased need for support with limited resources, while adhering to Covid-19 restrictions.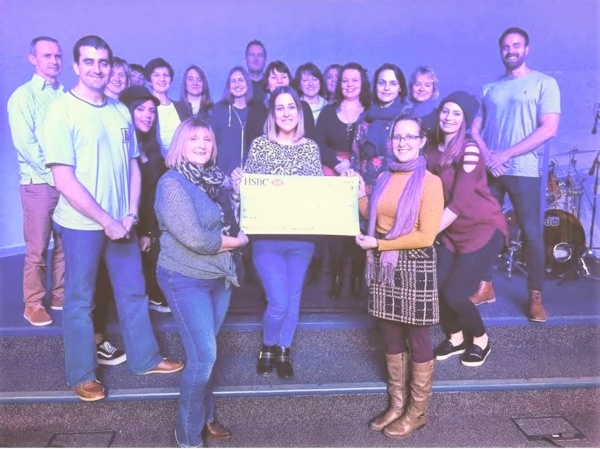 Above: members of SBUHB's wellbeing team at a fundraising event prior to the pandemic
A steering group formed of senior managers from staff wellbeing, counselling, psychology, chaplaincy, learning and development, and service improvement set about transforming the service and raising its profile across the health board.
Firstly, they implemented joint working arrangements, which allowed extended service delivery from 7am to 9pm seven days a week. Therapists and counsellors then worked together to develop clinical pathways for cases of trauma and bereavement, while the psychology department helped to provide wellbeing support for whole teams and developed a 12-week mindfulness programme.
Also, more than 100 senior staff were trained to identify early signs of trauma in their teams, with the aim of preventing mental health problems in the future.
A spokesman for the judges said: "Swansea Bay's approach to wellbeing during the pandemic was exceptional, considering the small-scale service in place. What stands out is the involvement and coordination of a wide range of professionals and the compassionate approach taken for sensitive topics."
Paul Dunning, Professional Head of Staff Health & Wellbeing, said: "It's fantastic to see the Staff Wellbeing Service and Occupational Health win awards in their retrospective categories – it looks like this is the first time any organisation has won twice simultaneously which is an accolade for the health board.
"The services were against tough competition including John Lewis and DWP and the judges picked up on the partnership working involved in the Best Multidisciplinary Team Award, so this award is also for colleagues who supported the staff wellbeing service during the initial wave of the pandemic – the chaplaincy, psychology, learning and development and the transformation and communications teams – all superbly working together to care for each other."
Emma Woollett, SBUHB Chair, said: "Huge congratulations to both teams. This is wonderful news for Swansea Bay. Not only have our Occupational Health and Wellbeing teams been nationally recognised, but even more importantly we know that our staff are benefitting from award winning support as they cope with this exceptional situation."
Nic Paton, editor of Occupational Health & Wellbeing, said: "I am very pleased to say, SBUHB was our first ever double winner. They won in the Occupational Health Team of the Year (public sector) and Best Multidisciplinary Initiative categories. So very many congratulations!
"The calibre and quality of the entries this year was very high, and our judges had a tough job deciding on the shortlist and winners, so it's a great achievement to have won."