Highlighting the effort, commitment and impact of our wonderful volunteers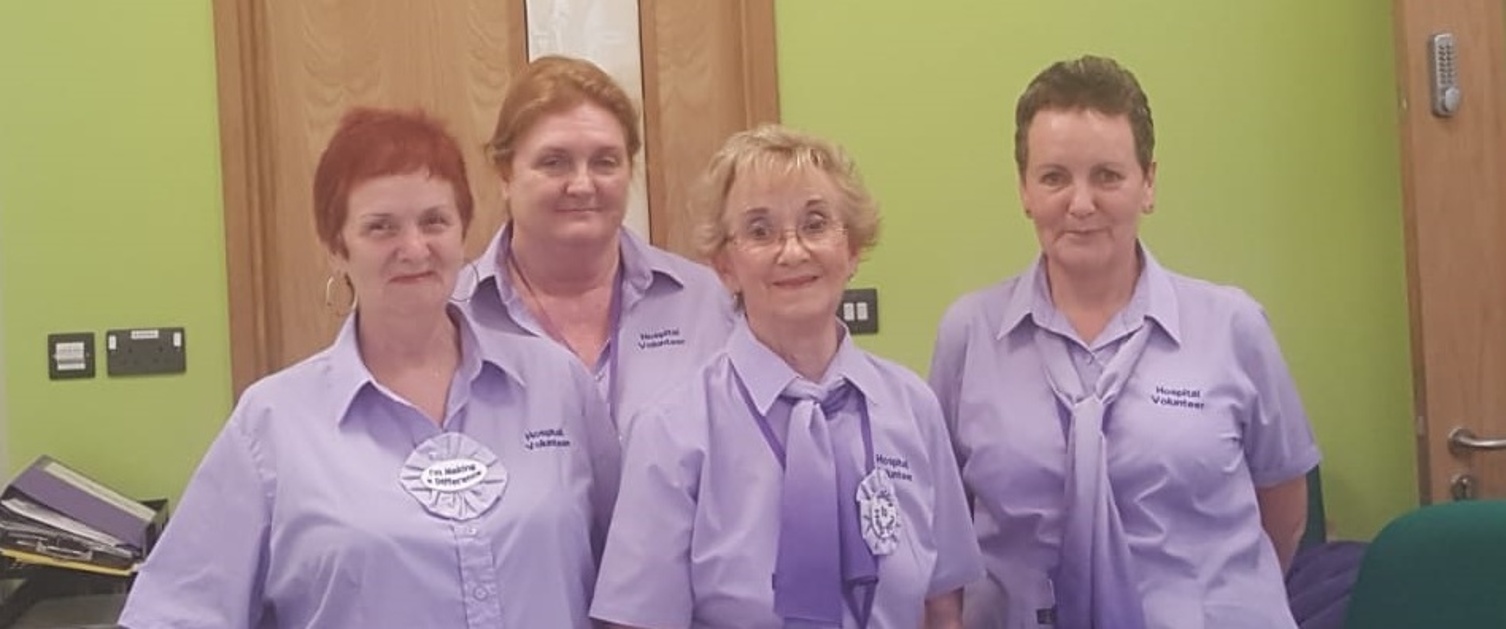 PICTURED: Morriston Hospital desk volunteers Cheryl Howe, Janet Davies, Morfa Owen and Gaynor Bevan.
Their roles vary from providing emotional support and advice for parents on the neonatal unit to transporting medicine to the homes of vulnerable patients – there's no doubt Swansea Bay's volunteers are worth their weight in gold.
The health board currently benefits from the commitment of 379 selfless volunteers who give their time and effort to help our services.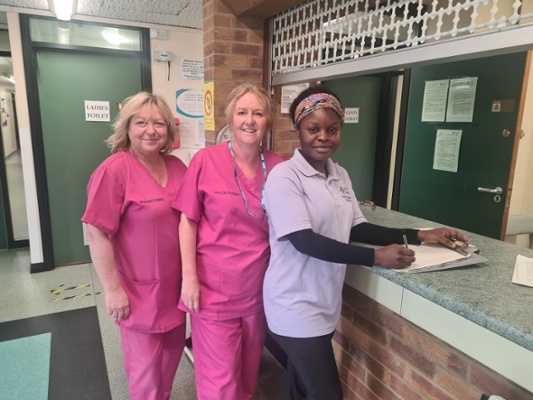 They range from the age of 17 to 88, but all share one common goal – to provide help to anyone who needs it within our hospitals.
To mark Volunteers Week (June 1-7), we are highlighting the incredible work our volunteers do on a daily basis to assist our staff in their day-to-day roles and the public who come through our doors.
PICTURED: Phlebotomy volunteer Taiwo Yanusa with staff members Julie John and Ali Lyness.
Julia Griffiths, Volunteer Co-ordinator within the Volunteer Service, said: "We would like to take this opportunity on Volunteers Week to say a heartfelt thank you to all of our amazing volunteers.
"Whilst they all have different reasons for volunteering, they are all selfless and inspirational individuals who give their time freely to support our patients, visitors and staff.
"We see examples every day of them going above and beyond to optimize patient experience.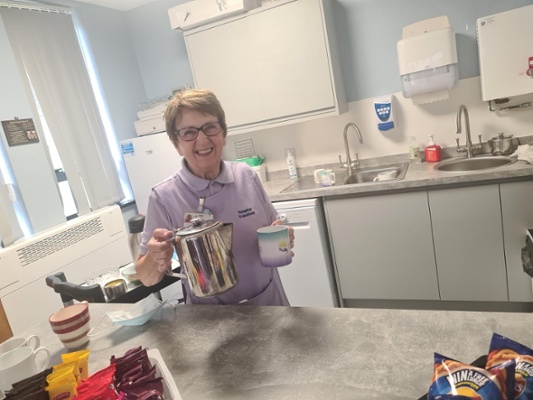 "As a team, we support the quality priorities of the health board to ensure our volunteers make a difference where it counts.
"We are working with the memory impairment advice team and the dementia team to provide expertise for the volunteers who have now started back on wards in an activity role at Singleton. We have plans to replicate this at Neath Port Talbot and Morriston hospitals.
PICTURED: Jill Sandry volunteers at the Chemotherapy Tea Bar.
"We also hope to support falls prevention initiatives out in the community."
Some of the work our committed volunteers include:
Emergency Department; Neonatal Care Unit Peer Support Volunteer; Infant Feeding Peer Supporter; Audiology; Pharmacy Delivery Drivers; Neuro Rehabilitation Group Mentor; Books on Wheels Volunteer; Chaplaincy Volunteers; Meet & Greet; Patient feedback Volunteers; Phlebotomy Volunteers; Specialist Rehabilitation Centre; Ward Activity Volunteer; Chemotherapy & Radiotherapy Tea Bar Volunteer
There are also volunteers involved in the following groups:
Editorial Board; Disability Reference Group; Maternity Services Liaison Committee; EPP (Expert Patient Programme); Person Centred Care Committees in Cancer Services; Bevan Advocates; IPFR Panel; Mental health and wellbeing project.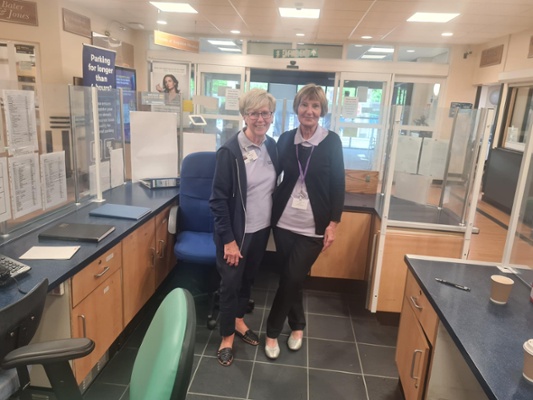 The work also extends to the Tŷ Olwen Hospice, where over 20 volunteers provide vital support to staff and patients within the Specialist Palliative Care Service.
Volunteers have received specialist training to providing extra support and companionship to patients who are receiving end-of-life care.
PICTURED: Singleton Hospital desk volunteers Margaret Piper and Margaret Templeton.
Its tea bar has also recently reopened after shutting during the Covid pandemic, with all of its volunteers returning to serve up a cuppa, chat and comfort for those who need it most.
Tŷ Olwen has also welcomed back its volunteer driver service, which is free to families visiting the inpatient unit who may be struggling to visit their loved ones. It also supports community patients attending outpatient appointments.
Helen Martin, Tŷ Olwen Hospice volunteer support manager, said: "Volunteers Week gives us the timely opportunity to not only celebrate our volunteers but highlight and shine a light on the wonderful work they do in supporting Tŷ Olwen and the wider Specialist Palliative Care Service.
"The feedback we receive is always very positive and it is reassuring for our staff that patients can have someone with them when they are busy with clinical tasks.
"We value their efforts and commitment so much – they help us deliver the level of support and care that we provide our patients."