Hand surgeons applaud Swansea venue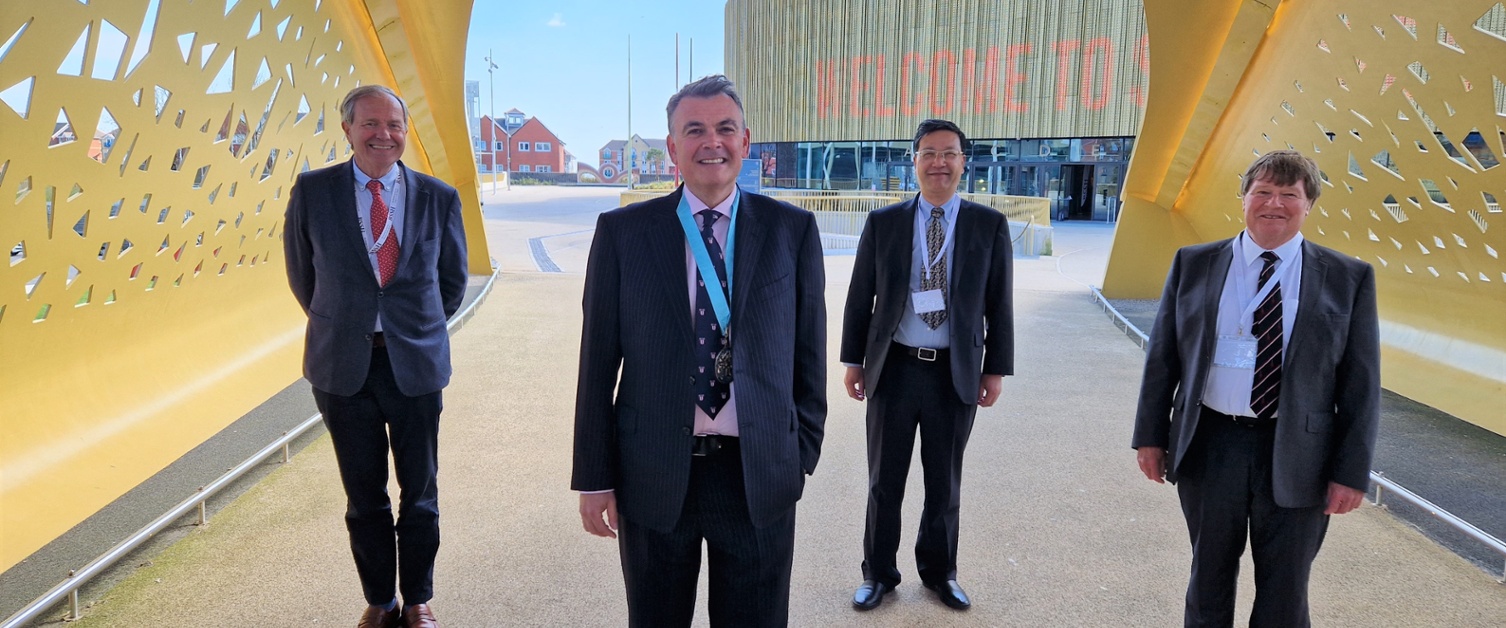 Delegates at The British Society for Surgery of the Hand's latest conference have given a thumbs up to Swansea being the host city.
Hand surgeons from across the world gathered in Swansea Arena for the society's latest bi-annual conference as their president hails from the city.
Swansea Bay's Clinical Director of Plastic Surgery, Dean Boyce, was elected by his peers in January and will serve 12 months in office.
Penyrheol Comprehensive School-educated Mr Boyce trained in Wales, Liverpool, Birmingham, Manchester, and Sydney before returning home as a consultant plastic surgeon in 2003.
He said: "It was a great pleasure to welcome The British Society for Surgery of the Hand and experts from all around the world – China, Australia, Holland and France.
"Swansea has a long and fascinating history dating from the ninth century, and it was a real pleasure to showcase my home town. I'm particularly glad to welcome Jin Bo, as Nantong is twin city to Swansea.
"The arena is a fantastic venue and a fabulous addition to the city and I'm very proud to have been able to bring this conference here.
"Everyone has commented on what a great venue we have in Swansea.
"Outside of the speeches, lectures and demonstrations it has been a real privilege to show off our outstanding natural sights such as Gower, which they enjoyed very much."
Professor Steven Hovius, from Holland, said: "There's an extraordinary faculty gathered here in Swansea and we are delighted to be here.
"This is a lovely venue and we have had an amazing conference."
Pictured above from left to right: Prof Steven Hovius (Holland), Mr Dean Boyce, Prof Jin Bo Tang (China) and Prof Michael Tonkin (Australia).