Grateful parents raise funds for hospital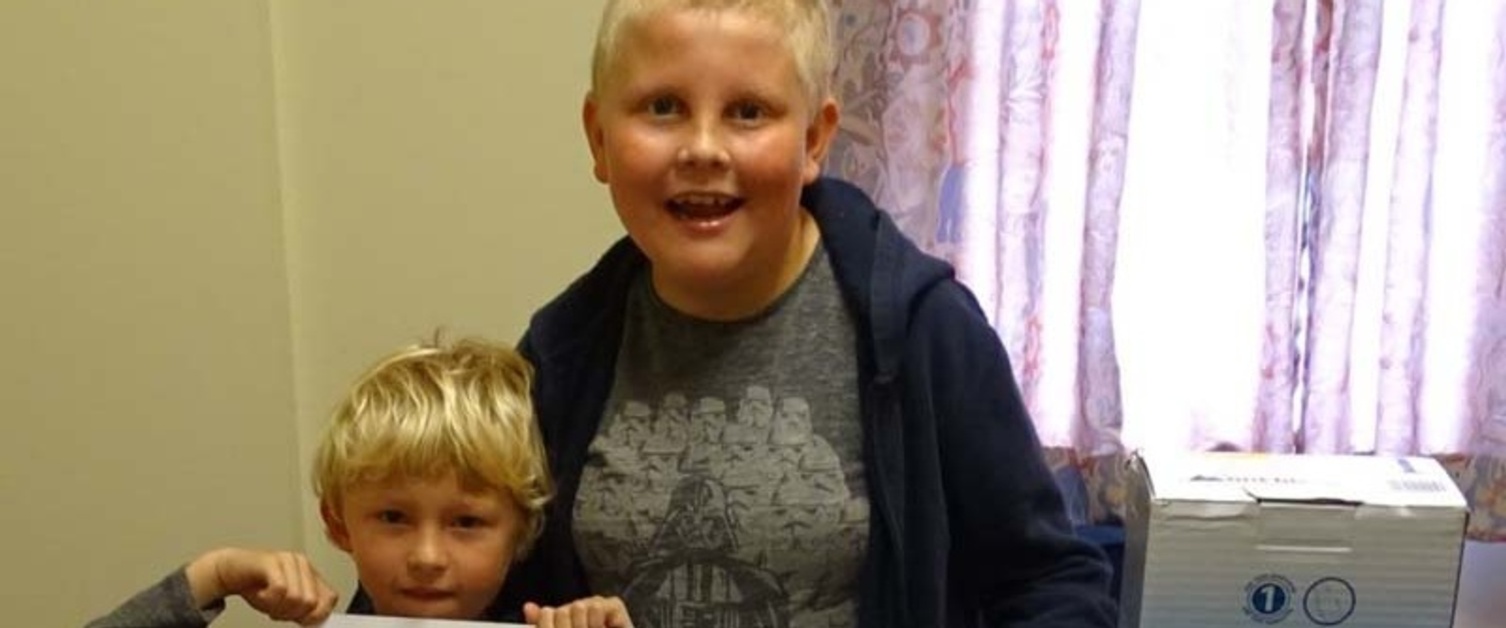 When Paul and Lindsay Crutchley were starting this year's Swansea Half Marathon they had more on their minds than just crossing the finishing line.
The couple from Bryncoch in Neath were also raising money for the children's outpatients department at Neath Port Talbot Hospital.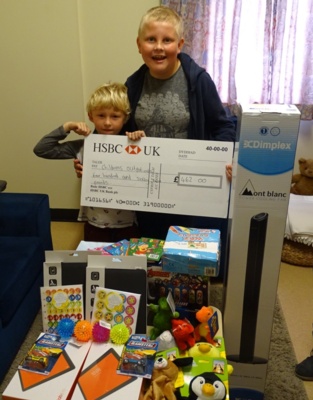 They signed up for the 13.1-mile run after being inspired by epilepsy nurse Lisa Phillips who helped look after their son Ellis (pictured with his younger brother, Evan).
Paul said: "We went to support Lisa running the Swansea Half Marathon last year. She jokingly said, 'You two could run it next year'.
"Initially, it was just a little bit of a personal challenge that we kept to ourselves. But then we realised that, if we were going to run it, it was the perfect opportunity to raise some money for the outpatients department, which has done so much for us as a family."
Outpatients staff have looked after Ellis, who has epilepsy and autism, since he was four. He and his younger brother, Evan, are regular visitors to the hospital for blood tests, check-ups and outpatient appointments.
"The staff are always brilliant," said Paul.
"There's so much bad press around hospitals and the NHS but every time the boys come here the staff are brilliant. They are always friendly and willing to answer our questions. We can't praise them enough."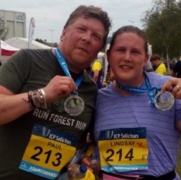 Lindsay said: "We decided to do the race for the outpatients department as a way of saying thank you for everything they've done for us.
"We set up a Just Giving page, with a target of £200. And it just kept creeping up, and within 24 hours we'd doubled our target. The support was just incredible."
The couple completed the half marathon in 3 hours 15 minutes, with Lindsay live-streaming on her Facebook page so that supporters who were unable to make it to Swansea on the day could share the experience.
Lindsay said: "I was stood at the start line thinking, 'I can't do this!' but knowing how much we'd raised and how much the centre would benefit was a huge motivation."
The £462 raised has been used to purchase tablet computers, toys and colouring books for children in the outpatient unit, as well as two much-needed fans for the waiting area.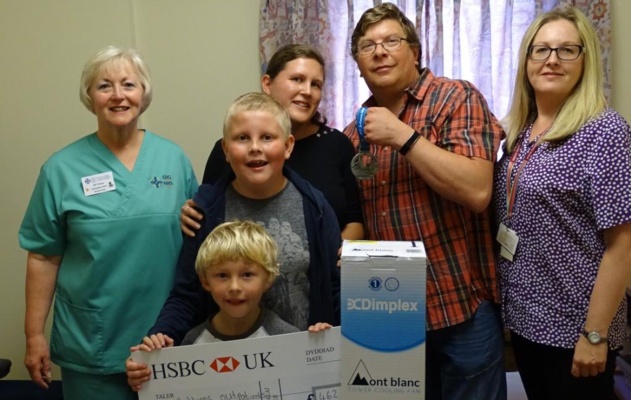 Pictured left: Nursery Nurse Gillian Thomas, and receptionist Dawn Jenkins receive a cheque from the family.
Nursery Nurse Gillian Thomas said: "We don't have any windows in the department so it can get very hot and stuffy, so the fans make a huge difference.
"We're not used to donations like this, because the outpatients department often gets overlooked. It's little things that make such a big difference, like having an iPad that can be used as a distraction when we're taking blood, or small toys and stickers that can be offered as a reward for being brave instead of sweets.
"We're so grateful to Paul and Lindsay for their donation."
And it seems that both Paul and Lindsay have been bitten by the running bug.
"We've both signed up to do the Swansea Half Marathon again next year," said Lindsay.