GPs give positive prognosis for online consultations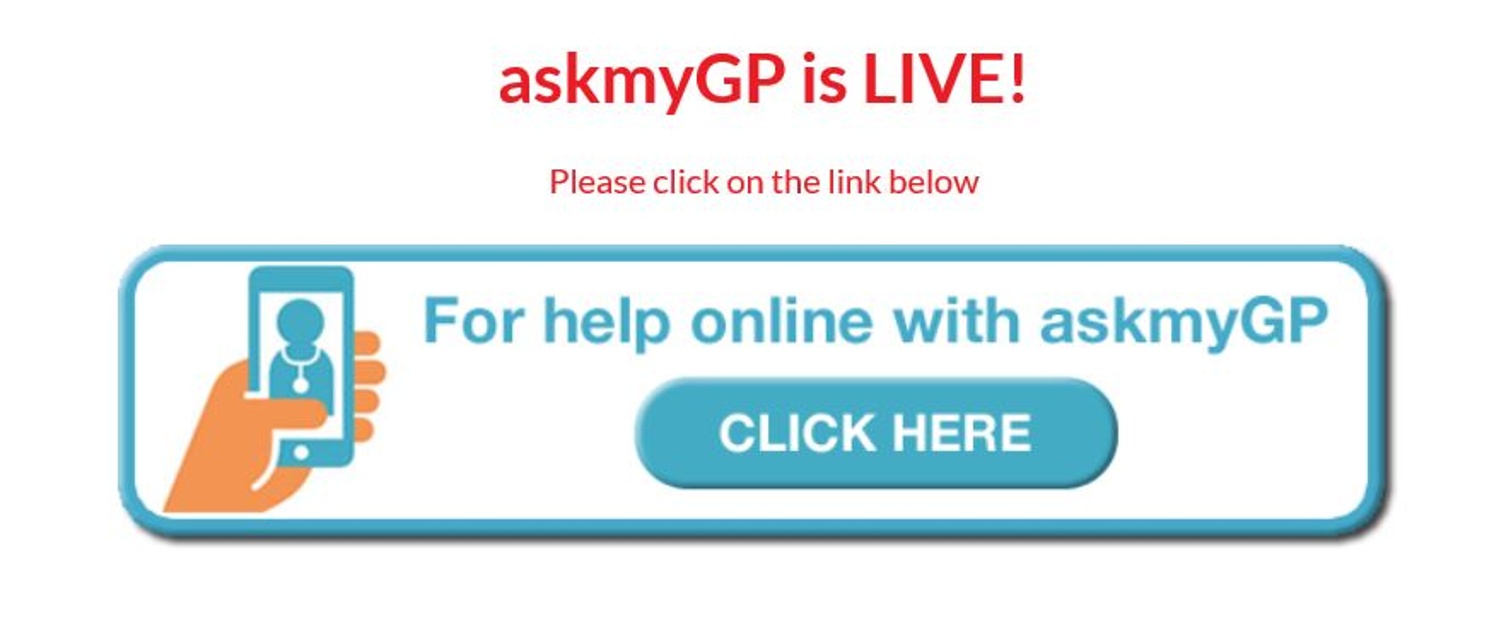 An online appointment and triage system offered to GP practices across Swansea Bay general practices is proving to be a success – when it's used correctly.
When askmyGP – a digital consultation service where patients, parents or carers can contact a doctor via their computer, tablet or smartphone – was recommended last year, 33 of the 49 practices in the Swansea Bay UHB area took up the offer of a free trial.
Once logged on, the user is asked to enter some basic details which will then be read by a GP who will direct them onto the appropriate health care professional, such as a practice nurse, physiotherapist or pharmacist.
If a GP's input is required, a decision will be made as to whether the patient needs a prescription, phone consultation or a face-to-face appointment.
Traditional methods of contacting the surgery - by telephone or in person - remain in place, offering patients a greater choice.
A recent review of the use of askmyGP in Swansea Bay revealed it is having a positive effect for patients and health care professionals alike.
However, its popularity is creating a problem in itself with increasing volumes of queries, not all of which are relevant, in danger of swamping some surgeries.
Despite this, however, more than half of the 33 practices have decided to continue to use askmyGP even though the health board's financial support for its trial is coming to an end. The remainder of the surgeries are still considering their options.
Steve Newman, SBUHB's Principal Project Manager for Primary Care and Community Services, said: "Practices were all offered support to fund a digital consultation system for a 12-month period, which enables some patients to have their needs met without necessarily needing to visit the practice or having a face-to-face consultation.
"The average time to closure is under three hours, which compares favourably with the national average.
"Patient satisfaction is being reported as 89 per cent of people assessing the service declaring it very good or good. And we are working with GP practices and the supplier to address any issues.
"Whilst the introduction of this system will need to be fully evaluated, 16 practices have already decided to renew, with the remainder expected to follow as the anniversary of their launch date is reached."
Cwmtawe Medical Group, in the Lower Swansea Valley, was the first practice in Swansea Bay to use askmyGP.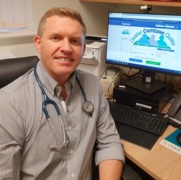 Dr Iestyn Davies, a GP partner at the practice, said: "It has proved invaluable from an access perspective for patients and its appropriateness of dealing with requests for clinicians.
"We were fortunate to have had four or five months prior to lockdown to implement this and how fortunate were we!
"It was a great system. We have tinkered and modified it over the past 20 months to suit ours and our patients' needs."
Explaining the downside of the system Dr Davies (pictured left) said the sheer volume of requests – not all of which were appropriate to surgeries – had made staff weary.
"We have seen an unprecedented surge in requests since January, which, I must admit, we are currently finding extremely difficult to deal with and staff are becoming weary," he said.
"We ask patients to respect new systems such as this as they are very beneficial when used appropriately but not when abused.
"We seem to be harbouring requests that should be directed elsewhere, such as a dentist, hospital or optician.
"Our hope is we find that these requests settle back to more manageable levels. Having put so much time and effort into this I would not want to see it go."
Dr Bob Mortimer, a GP Partner at Talybont Surgery in Pontarddulais, said: "The major benefit for the patient is convenience, no waiting round in telephone queues.
"The query can be submitted at a time that suits the individual. Patients can also upload photos or other documents, enabling remote diagnosis of certain conditions.
"For the practice, the major benefit is freeing up the telephone lines and staff. Many simple queries can be addressed online or via a quick telephone call.
"The queue of queries is sorted according to urgency allowing GPs to prioritise. The system can also be used to initiate contact with patients, for example letting them know about results, hospital letters, or appointments for clinics.
"There are few disadvantages for patients, the app is very user friendly, but those who cannot, or choose not to use it, can telephone in and a receptionist can input their request into the askmyGP system."
However Dr Mortimer also agreed that there were still some issues to iron out.
He said: "The major negative has been the volume of queries. The ease of access has led to a significant increase in demand, with queries about trivial problems and queries very early on in the course of an illness.
"For this reason, most practices have had to restrict the hours the system is available."
Kannan Muthuvairavan, of Estuary Group Practice in Gowerton, accentuated the positives.
He said: "AskmyGP has proven to be an effective tool in allowing patients to have greater accessibility to GP surgeries.
"It enables people who are unable to call early in the morning to send a quick and simple message without the worry of not being seen or having to take a massive amount of time out at the start of the working day or dropping their children off to school.
"From a GP perspective, it has enabled us to work more efficiently in reducing the amount of time needed in order to make contact with patients who have requested our help.
"The use of the email and message function also allows us to gain a better understanding of the patient's needs as they are able to give more information this way compared to a 10-minute phone call.
"This has also allowed us to signpost patients to the most relevant pathway within their cluster in order to give the most effective treatment in a timely manner."
Swansea Bay Community Health Council, the independent watchdog of the NHS within Neath Port Talbot and Swansea, conducted a survey which found "people's experiences of the system is mostly positive and the extra way of accessing GP services was welcome".
One askmyGP satisfied user, Ffion Bristowe, said: "I find it absolutely brilliant - issues are dealt with promptly.
"As a teacher, I'm not able to sit by the phone and constantly ring to try and get an appointment. This service means I can send a message and know it'll be dealt with."
Examples of queries inappropriate to askmyGP
1. Dental issues – address to dentist.
2. Optician issues – address to optician.
3. 'I've not heard from the hospital.' – address to relevant hospital service.
4. Third party requests (your surgery cannot discuss because of confidentiality rules).
5. Patients not happy to provide information on askmyGP – makes it very difficult to prioritise and deal with.
6. Covid vaccination issues such as post vaccine issues, not heard about my second jab etc. – Information is on the health board website www.sbuhb.nhs.wales
7. Contacting the surgery before results are back – you will be contacted when they are in if follow up action is required.