Good Grief! It's good to talk about death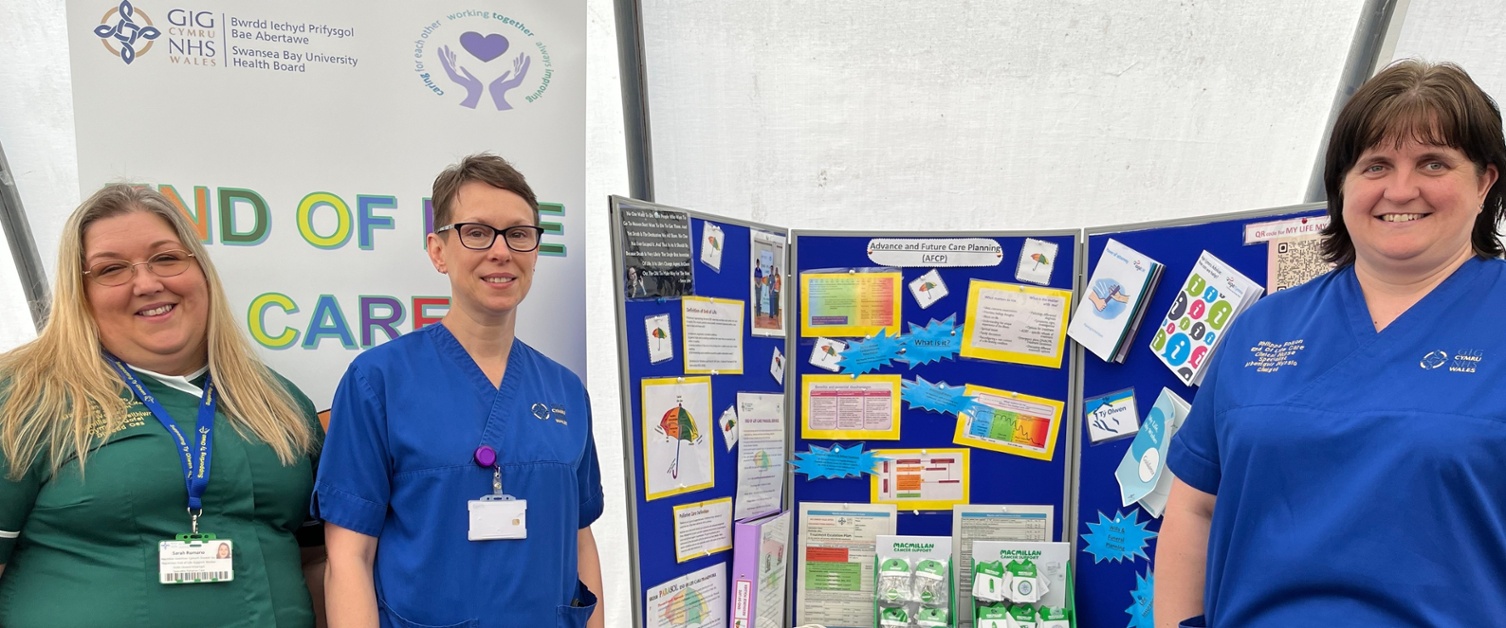 A Good Grief event at Morriston Hospital proved it's good to talk about death, dying and bereavement.
The End of Life Parasol Service, Ty Olwen and Care After Death Service welcomed public, patients and staff to Morriston Hospital to the event which encouraged openness and discussion about death, while raising awareness of all the different services and people who can be involved following a death.
The event coincided with Dying Matters Awareness Week (May 8-14), with a number of local firms including funeral directors, cancer charities and bereavement services invited to host information stands.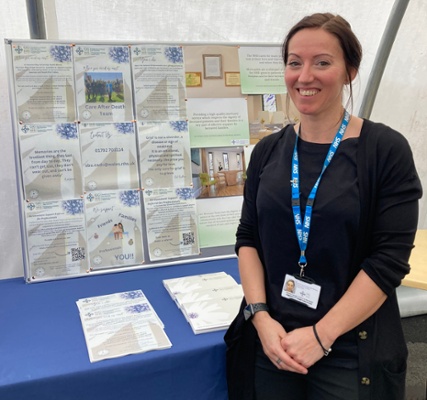 Kimberley Hampton-Evans (pictured), Care After Death Service Manager, helped organise the event.
She said: "The event proved very successful in encouraging people to talk about death – whether it's for themselves, supporting someone planning for end of life, or recently bereaved.
"This is the biggest and best event we've had in my time here. Previously, we had a small display from the Care After Death and End of Life teams.
"The overall feeling from this event was that everyone who attended – patients, the general public and our staff – took a lot from it.
"Unfortunately, death happens to us all, but we can break the stigma around that time by having these discussions and we certainly did that thanks to the different services that were at the event.
"It was thought-provoking, emotional at times, but most importantly it started many, many conversations.
"Next year we'll look to do something even bigger and hopefully build on the success of Good Grief.
Philippa Bolton, End of Life Parasol Clinical Nurse Specialist, helped stage the event.
She said: "We are fully aware that death is a subject some prefer not to discuss, and we understand why people will have seen our event in Morriston Hospital and quickly walked past. It's seen as a taboo subject.
"But this event helps break down the barriers around talking about dying, death and bereavement.
"What we've experienced through our service is that the individual and their family have really benefited from having these conversations early enough.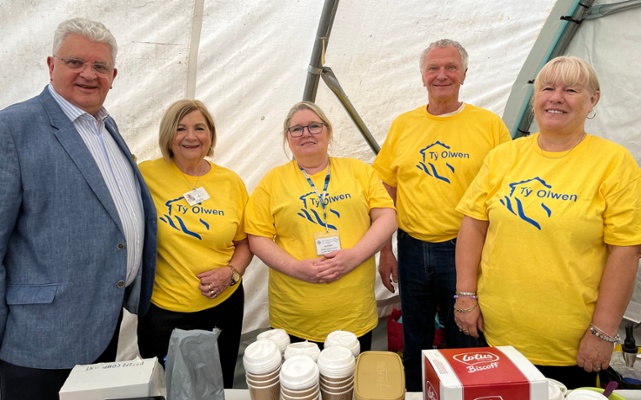 "It's not something you have to discuss when you are ill either. We had a lot of people come to us and were unaware of the importance of writing a will. So that side of it was also very beneficial for those who attended.
"It was great to see a number of different services involved in the event because it helped cover different aspects. It helps prepare people in a more educated way for what is a very difficult moment."
Ty Olwen, based on the grounds of Morriston, also held a stand at the event.
PICTURED: Tŷ Olwen Trust vice-chair Paul Murray, volunteer Ann Sandham, Volunteer Support Manager Helen Martin and volunteers Chinch Gryniewicz and Judith Williams.
Helen Martin, Volunteer Support Manager at Ty Olwen, said: "What this event did was break down the barriers about talking about death, and help people understand more about the various things associated with it.
"Having someone close to you passing away can be very emotional and distressing, but this event discussed the fears and anxiety around that. By having a range of different services in attendance, it also helped answer any questions on what happens after death and things associated with that – such as the funeral, for example.
"It was very encouraging to see so many people pop in and chat to the various teams. Our dedicated volunteers were also on hand to serve tea and coffee, and that was a great way to calmly start conversations and answer any questions."