Gift of books helps group flick through memories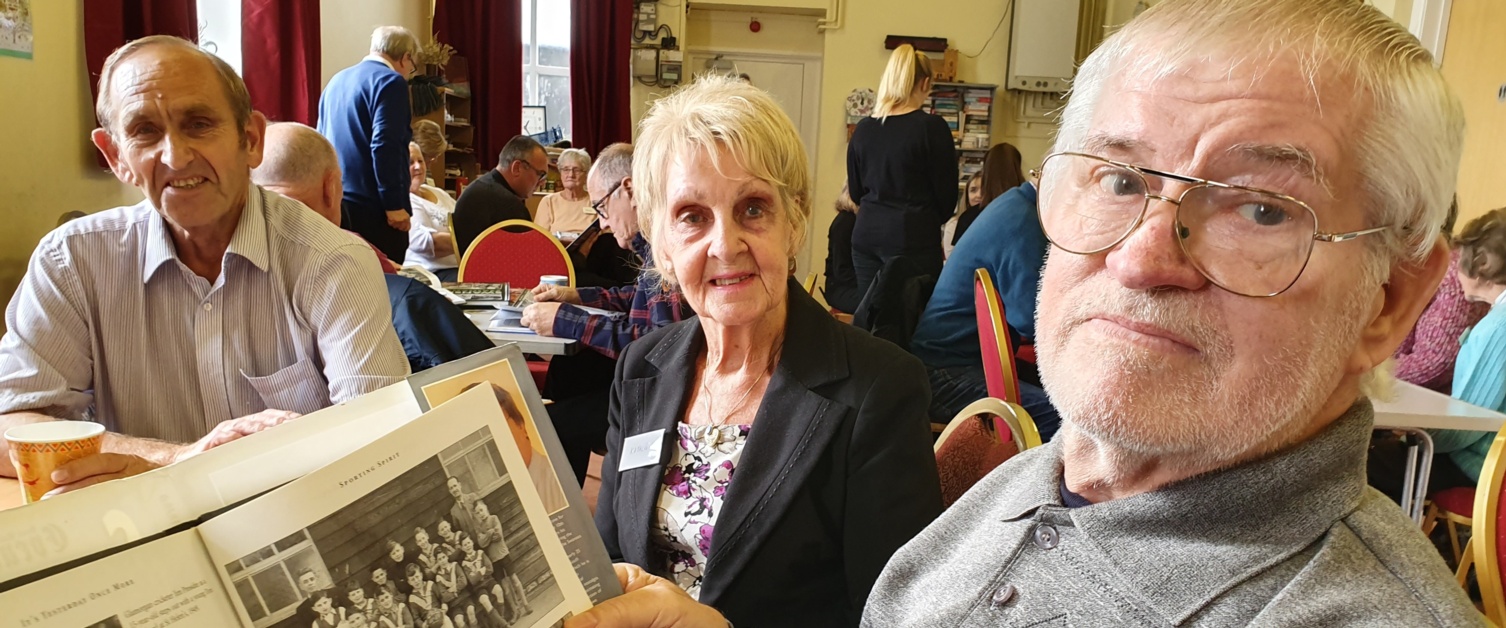 A picture in the South Wales Evening Post has led to a whole library of memories for a social group for those living with dementia.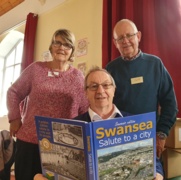 When David and Cheryl Roberts, founders of Bryngold Books, which publishes the highly popular pictorial lookback books on Swansea, Neath and Port Talbot, saw an article which mentioned that the Forgetful Friends dementia group enjoyed their series, they decided to make a kind donation.
The couple turned up at the group's weekly get together, held at Llangyfelach Church Hall on Tuesday afternoons, with a crate of 40 books.
Left: David Roberts, Elaine James, Cheryl Roberts and Elaine Rees
Mr Roberts, who went into the publishing business after a successful career as a journalist, said: "It was a story that resonates very much with ourselves because both my parents succumbed to dementia.
"We frequently offer books to groups and organisations dealing with dementia because as people look through the photographs it does bring back the memories, which sometimes brings them alive.
"It's quite humbling to see them put to use in this way. Dementia is more under the spotlight these days but if something as simple as this can actually help people, and bring them pleasure, then we at Bryngold Books are happy to help.
"It's of no real cost to us but very satisfying to see the results.
"If there are similar organisations who feel that receiving a donation of book would be of use all they have to do is contact us and we will do what we can."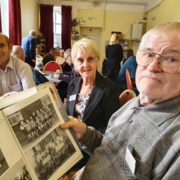 Elaine James, the Cwmtawe Dementia and Carer Project Worker, said: "When people start looking through the books they see something they remember from years ago, maybe somewhere they used to live or someone the used to know, someone picked out their brother in a picture, and places they used to work.
"It starts a conversation. Conversations come from just having a book in front of them. The reminiscence is really valuable."
Right: Michael Powis, Kathleen Cavues and David Davies
Elaine Rees came up with the idea for Forgetful Friends after her husband, Brian, was diagnosed with dementia and she realised there was a need for such a support group in the Cwmtawe and Llwchwr areas of Swansea.
Elaine welcomed the donation with open arms.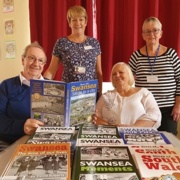 Left to right: David Roberts, Elaine James, Cheryl Roberts and Elaine ReesShe said: "They have donated an amazing number of books, which have been compiled by David, and the group has really taken to them.
"It's so lovely and fantastic. It's so kind of people to come up with these donations because without them, we are spending money that we haven't got.
"One gentleman, from Cwmrhydyceirw, showed me a picture of himself and his brother when he was around seven years old."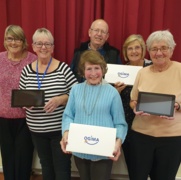 The group has also gratefully received three iPads courtesy of Swansea Bay Community Health Council which will be used to look up topics of interest and to spark conversations.
Elaine said: "If they are not familiar with the technology, some of our volunteers are from local schools so they can sit with them and help them use it."
Right: The group show off their new iPads