Full steam ahead as vintage tractor rally raises money for Swansea artificial limb centre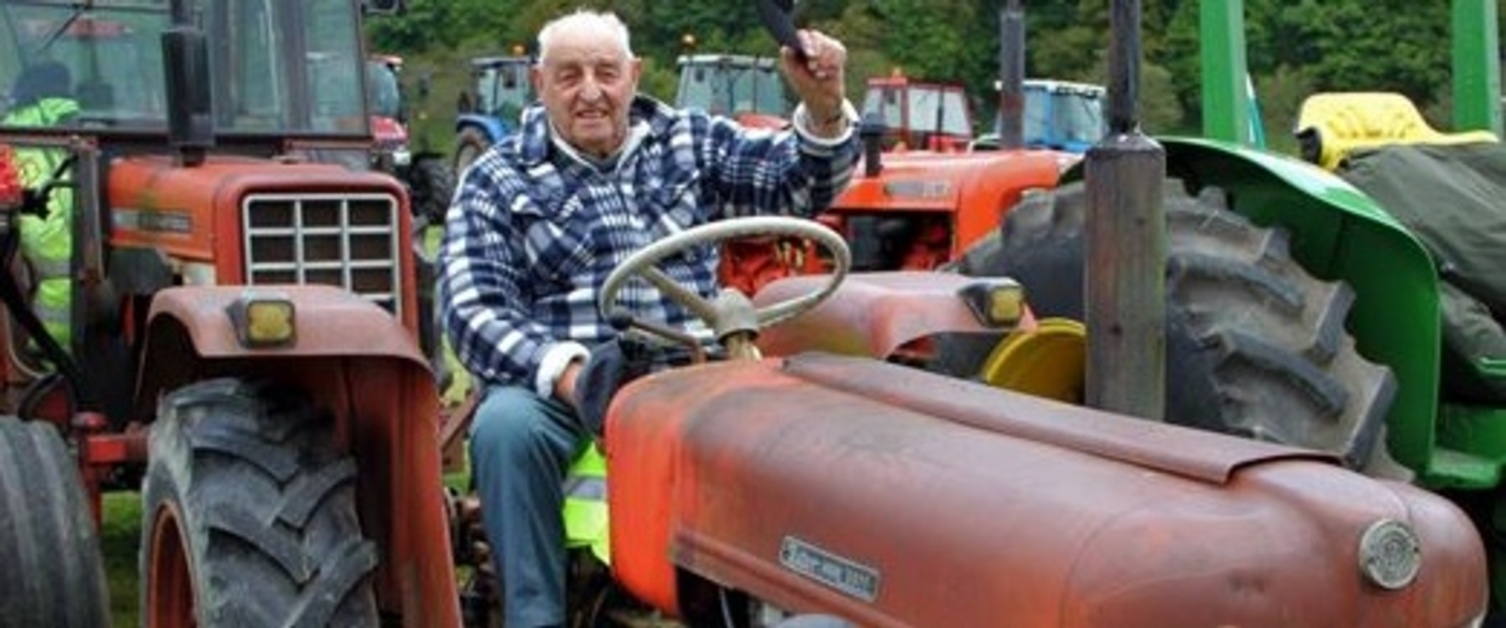 Above; John Thomas aboard one of his 13 vintage tractors.
After John Thomas lost part of his leg to cancer, the 82-year-old could never have imagined he would be proudly riding his vintage tractor to raise money for the centre that helped him.
John was aged 79 when he was told he had a rare form of cancer in his foot and would require a below-the-knee amputation.
He and his friends at Cwm Vintage Tractor Club in Carmarthenshire took part in the annual rally from Cwm to Pendine.
The 73-strong event raised £2,650 for the Artificial Limb and Appliance Centre (ALAC) in Swansea's Morriston Hospital, which John credits with helping him to get his life back following his amputation.
John, who has a collection of 13 restored vintage tractors, said: "We rode to Pendine on the back roads. I think it took about two and a half hours.
"It's the best thing I've ever done. I bet the scene as we arrived was pretty impressive!"
ALAC prosthetist Jonathan Pini was invited to a Cwm Vintage Tractor Club meeting to receive the generous donation. (Below)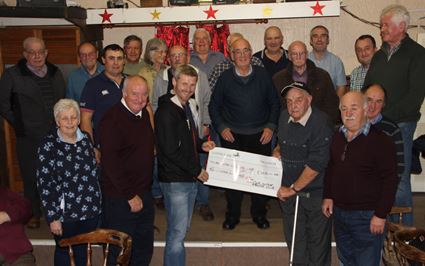 "It's incredibly humbling that people are willing to offer us their support," he said.
"Everyone goes through the experience of losing a limb differently. Our aim is to provide amputees with a prosthesis to allow them to get on with as normal a life as possible.

"We do the best we can, but everyone is fighting for funds. John is such a great guy and we're so grateful to him."
The donation will be used towards a café area at the ALAC building, allowing space for people to come together to offer each other support.

It's something Jonathon feels very strongly about.
"It's so important that we have a space where people can just come together and share their experiences and support each other.
"People only see the physical side effects of an amputation, but it can have a psychological effect too."
John views his fundraising efforts as a way of thanking the ALAC team for their work.
He says: "Jonathan and his team down there are fantastic. They were so good to me.
"It's not just about getting used to the false leg. They made me laugh, and they do say laughter is the best medicine.
"Thanks to them I can still work on my tractors. I'd go bonkers if I couldn't get out there and do something, instead of just sitting around.
"They do amazing work, and I hope the donation can be of some help."