Flagship hospital could play vital role in tackling record-high surgical waiting lists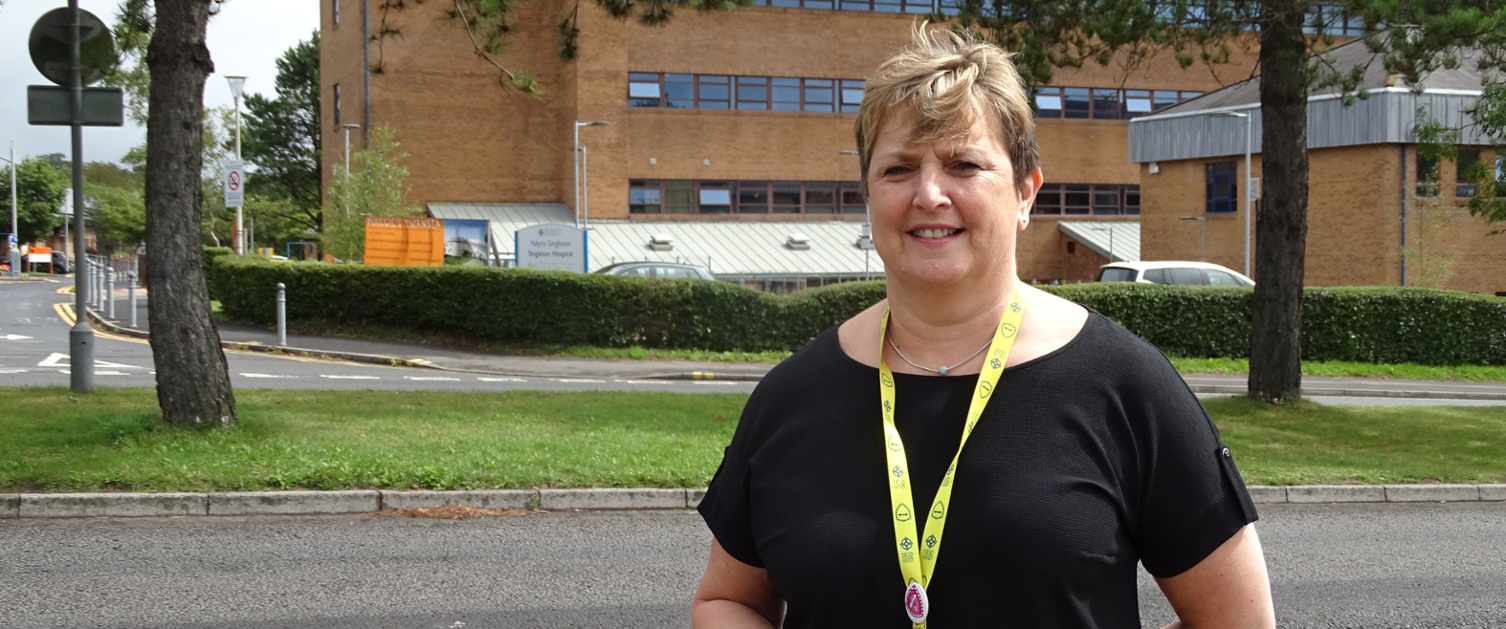 One of Swansea Bay's flagship hospitals will play a vital role in tackling record-high surgical waiting lists under ambitious new proposals.
The pandemic has put NHS services under huge pressure and caused elective (planned) operations to be postponed so available resources could be used for emergency and life-saving surgery.
It's not just the story here in Swansea Bay but across Wales and the rest of the UK.
Main image above: Jan Worthing, Group Director for Singleton and Neath Port Talbot hospitals.
Some people had already waited a considerable time for elective surgery even before the pandemic. With far fewer operations carried out because of Covid-19, for many patients that long wait shows no sign of ending.
These operations may not be life-or-death but they are essential. Behind each statistic on the waiting list is someone living in pain or discomfort.
Swansea Bay University Health Board recognises this, which is why it doesn't want them to wait any longer than they absolutely have to.
To speed up the process, it has unveiled proposals to transform the way healthcare is delivered across the health board area.
And at the heart of these plans is the creation of centres of excellence at Swansea Bay's three main hospitals.
This is now the subject of a public engagement exercise called Changing for the Future, which continues until 1st October.
The proposals outline how some services currently spread across sites would be moved to a single location. Centralising facilities and specialist staff expertise in this way would bring far-reaching benefits for patients.
For example, much of the planned surgery has traditionally been carried out in Morriston. However, this was always subject to bed availability.
As Morriston has to prioritise urgent and emergency cases, elective surgery could be cancelled, sometimes at very short notice – inconvenient and distressing for the patients affected.
So under these new proposals, Morriston would no longer carry out this elective work. Instead it would become the centre of excellence for urgent and emergency care.
This includes patients with acute medical problems who are currently cared for in Singleton Hospital. This in turn would free up space in Singleton, which would become the centre of excellence for most planned surgery.
Jan Worthing, Group Director for Singleton and Neath Port Talbot hospitals, said waiting lists had grown because of the pandemic.
One of Singleton's roles, subject to the outcome of engagement, she said, would be to help tackle this as quickly as possible.
"In the past, when there have been emergency pressures and unscheduled care coming into Morriston, these have taken up elective beds," said Mrs Worthing.
"But by placing these beds in Singleton, you will have your operation in a timelier manner."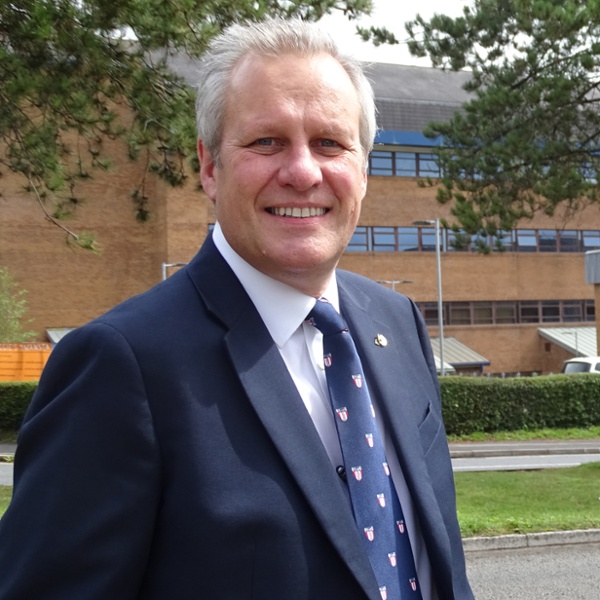 Group Medical Director Dougie Russell said that, during the pandemic, a "green" ward for Covid-screened patients had been established in Ward 2.
"We brought a lot of the work here that would have been done in Morriston," said Mr Russell (left).
"It's been a huge success, much more productive, much more efficient here. That has spurred people on to say Singleton is the place where we should be doing a lot more planned surgery.
"The people who have been disadvantaged most are the ones whose surgery isn't clinically urgent but still needs doing. People are suffering. They are in pain or have other problems.
"A lot of the surgery we're doing here at the moment and have done through Covid is cancer surgery or very urgent surgery.
"But we now need to branch out and start working to reduce the waiting lists in a number of specialties."
Gynaecology and ophthalmology are already located in Singleton. However, the proposals include taking a lot more breast surgery, including breast reconstruction.
The latter will be moving to Singleton on a temporary basis this autumn. Whether it remains there permanently will depend on the outcome of the public engagement.
"Colorectal surgery is proposed to come to Singleton, as is all the upper gastrointestinal work," said Mrs Worthing.
"ENT is proposed to be coming back to Singleton. In fact, most of the specialties will be coming back down to Singleton."
To support this surgical work, there is a proposal to build four new operating theatres, adding to the hospital's existing six general theatres.
There will be some exceptions, including elective orthopaedic (such as hip and knee replacement) and spinal surgery, for which Neath Port Talbot Hospital is proposed to be Swansea Bay's centre of excellence.
The proposals would see four medical wards, the Acute GP Unit and the Singleton Assessment Unit – SAU – transfer to Morriston.
As Neath Port Talbot Hospital will also be the centre of excellence for rehabilitation, Singleton's rehab ward would relocate there as a result – meaning a seven-day-a-week rehab service will be available for the first time.
However, none of these proposals will be to Singleton's detriment. Quite the opposite, in fact, as its centre of excellence status also embraces cancer care, maternity and diagnostics.
At least two of the vacated wards will be for patients undergoing elective surgery, in addition to Ward 2.
As with orthopaedics and spinal at Neath Port Talbot, these will be for patients who do not require an intensive care bed. Those that do will continue to be operated on in Morriston.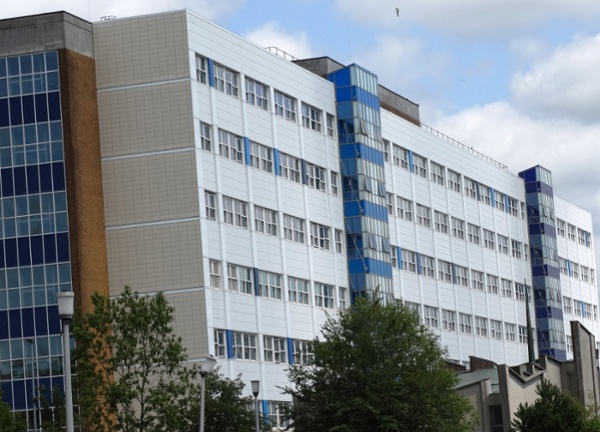 Mrs Worthing said proposals were also being developed to convert one of the remaining wards into a planned investigation unit depending on the outcome of the engagement.
"For example, if you went into Morriston with stomach pains they might say you don't need to be admitted but go to the planned investigation unit in Singleton for an endoscopy or an ultrasound.
"With another ward we are looking at the possibility of developing a research facility jointly with the university.
"The Joint Research Facility we have in the Institute of Life Science in the university only works Monday to Friday because it does not have hospital status.
"There are lots of inpatient trials out there that we can't do at the minute because we haven't got overnight beds to do them in."
Another proposal is to use one of the vacant wards to house a bigger and better Chemotherapy Day Unit – part of the health board's intention to expand the South West Wales Cancer at Singleton.
Also, the Minor Injuries Unit at Singleton has been temporarily closed for several years because of problems staffing it.
Changing for the Future now recommends that in future, minor injuries should be treated in its other hospitals.
This would protect Singleton's planned care services and ensure all patients were seen in appropriately staffed and equipped facilities.
"We want to expand the outpatient area at Singleton," added Mrs Worthing. "The other proposals outlined above would give us the space to be able to do that."
Give us your views!
In the meantime, the board wants to know what the public and other stakeholders think of the proposals and is actively encouraging them to get involved in the Changing for the Future engagement exercise.
The engagement, run in partnership with Swansea Bay Community Health Council, continues until 1st October. You can go here to give us your views.
The full document setting out these proposals, together with a wide range of other information about our other proposals for changes for urgent and planned care, is available on the health board's engagement website. Go here for the engagement website.
Members of the public can share their views via the website, or by writing to the Chief Executive, Swansea Bay University Health Board, One Talbot Gateway, Baglan, SA12 7BR.
As some of these changes may affect some residents in Hywel Dda and South Powys, their views are also welcomed.