First cancer support group of its kind in Swansea Bay holds inaugural meeting in May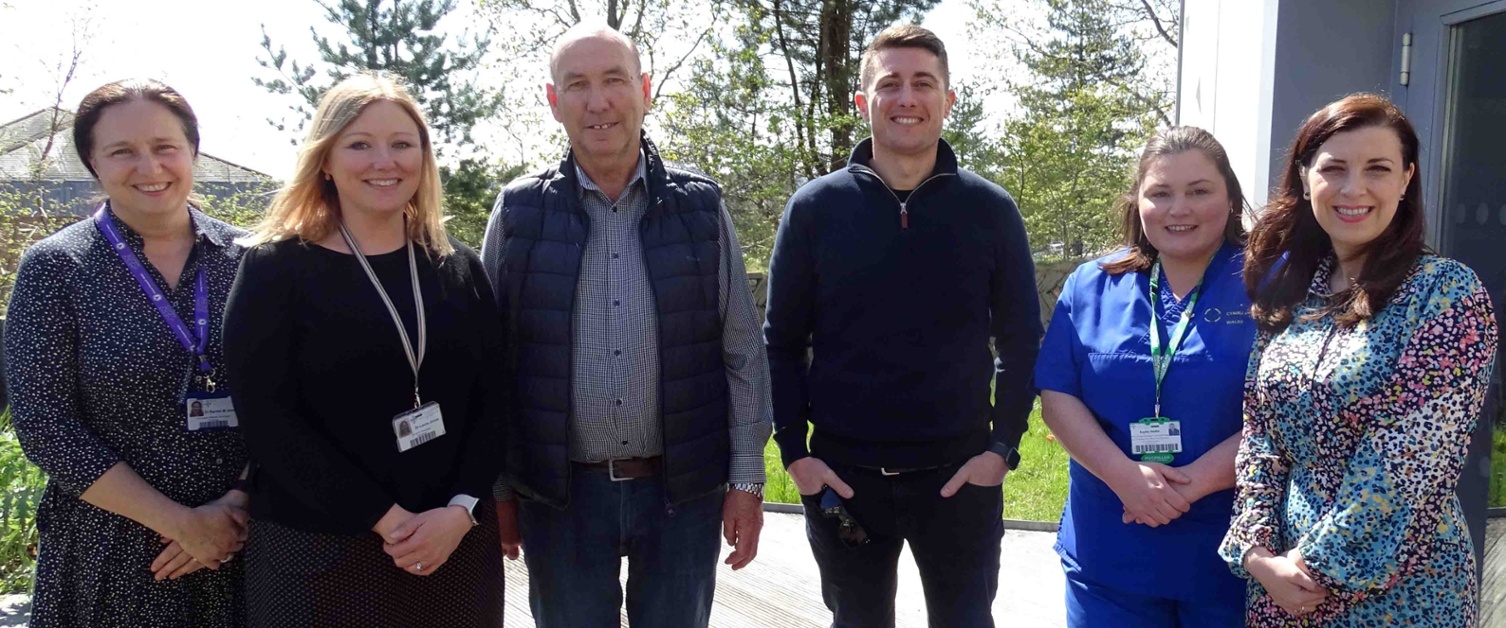 Men often find it difficult to open up about their health – especially with something as deeply personal as testicular cancer.
Thankfully, most of them will be cured of the disease. But diagnosis and treatment can have long-term physical and psychological impacts.
Now a support group, the first of its kind in the area, is being launched for testicular cancer patients, with the inaugural meeting taking place in May.
Pictured above (l-r); Dr Rachel Jones, consultant oncologist; Dr Laura Jones; Stuart Jones; Kingsley Hughes-Morgan; Kayley Nedin and Lucia Osmond from Maggie's.
It follows on from a workshop organised by staff at the South West Wales Cancer Centre at Singleton Hospital, in association with Maggie's.
Among those present was 31-year-old Kingsley Hughes-Morgan, from Gower, who was diagnosed in 2017.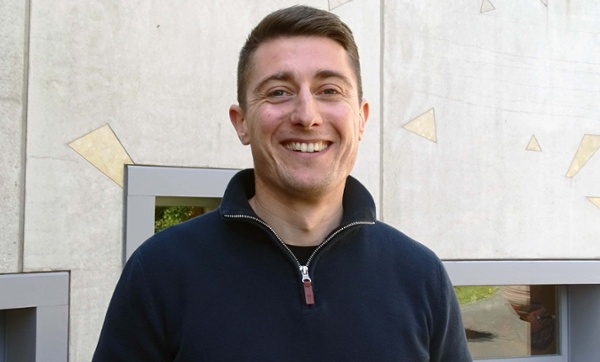 "I found the event to be really useful from a number of perspectives," said Kingsley (right), who was given the five-year all-clear last December.
"One was meeting other people who have gone through or are still going through the same thing.
"Men don't usually make that connection. It's not something we talk about. So it was helpful to meet people going through the same thing and sharing thoughts, feelings and emotions.
"Also, I kept my diagnosis close to my chest. Only a few people know about it.
"This was the first time I shared it in a public setting. I found it helpful to talk about my experiences and the mind-set I had at different stages. Hopefully that helped the people in the room as well."
The workshop was held at the Maggie's Centre next to Singleton Hospital, and was attended by 10 men who had been treated for testicular cancer.
It was organised by Dr Laura Jones, a GP with an extended role in oncology who works at the South West Wales Cancer Centre, Kayley Nedin, uro-oncology clinical nurse specialist, and Tara White, Maggie's Swansea manager.
Testicular cancer is rare, accounting for one per cent of cancers in men. It can affect men of any age, but most often between the ages of 15-49.
The commonest symptom is a swelling, lump or a change in shape or texture in the testicle.
"So it is important that men are aware of what is normal for them, and seek help via their GP if they notice any changes," Laura said.
"The outlook for testicular cancer is good with more than 95 per cent of men cured with treatment. For most, treatment just involves surgery, but in some cases chemotherapy or radiotherapy are also required."
In South West Wales, Dr Rachel Jones is the consultant oncologist who takes over the care of patients following their operation and looks after them during any chemotherapy treatment.
Once this treatment is completed, they move to a surveillance clinic where they are monitored for five to 10 years.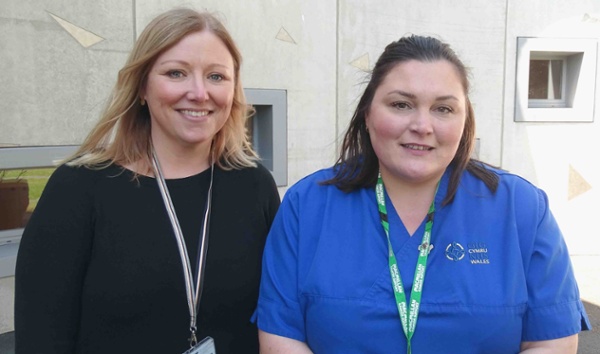 Laura said: "Myself and Kayley took over the testicular follow-up clinic in March 2020, just at the beginning of Covid. We look after around 200 men from Swansea Bay and Hywel Dda health boards.
"We recognise that a lot of these men have survivorship issues. Most of our patients will be well in the long term, but the cancer diagnosis can have a big impact.
Dr Laura Jones and Kayley Nedin
"Part of our remit, as well as surveillance for relapse, is about looking after long-term health. There can be physical and psychological after-effects, particularly following chemotherapy or radiotherapy treatment.
"We found we were having similar conversations with people. A lot of them would struggle, particularly from a mental health perspective.
"Men can find it difficult to talk about these issues and ask for help. We felt a workshop would give us more time than we would have in clinic to provide practical support above and beyond the usual follow up.
"Maggie's is a lovely setting. We don't really have a space with the same warm, non-clinical feeling within the hospital, and Maggie's offers a great environment for that."
Staff from the cancer centre and Maggie's hosted the event. It covered a range of topics including health and well-being, relationships, fertility, mental health, exercise and fatigue management. There were also Tai Chi and guided relaxation sessions.
Kayley said: "During the breaks between sessions, they really benefited from chatting to other men who had been through the same experience. The feedback was brilliant. It was a really positive group of people."
Among the patients who took part was 71-year-old Stuart Jones (right), from Swansea, who was diagnosed in early 2020.
As a result of the workshop, Stuart was introduced to the National Exercise Referral Scheme, which he has found particularly useful.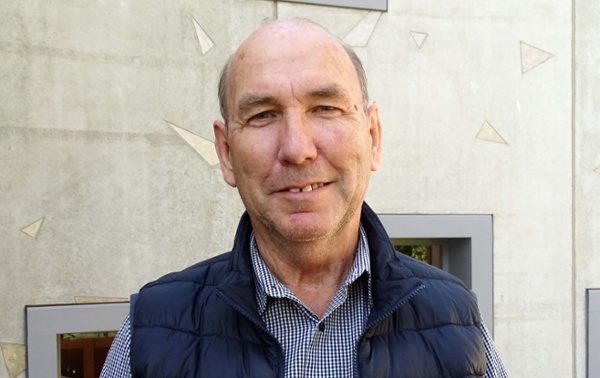 "I go to the LC2 in Swansea twice a week and it only costs £2 a session, with the option to go further days as well," he said.
"There are eight of us in the group, with an instructor. We can use the treadmill or exercise bike or whatever. It's about getting back to some sort of fitness, and it's good for your mental health as well.
"I find it really beneficial and I would encourage others to do it."
The success of the workshop will be highlighted in a poster presentation at a national testicular cancer conference in Glasgow later this month, which is Testicular Cancer Awareness Month.
It has also led to the formation of a testicular cancer support group, with the first quarterly meeting taking place in Maggie's on May 24th.
Centre manager Tara said: "It was a pleasure to host and co-facilitate the workshop session here.
"Seeing those who attended chat and support each other throughout the afternoon emphasised the importance and effectiveness of group support.
"The positive feedback from them encouraged us to proceed with a regular testicular cancer support group at Maggie's, with the continued support and input from Laura and Kayley.
"This has been a great example of the benefits of oncology teams and Maggie's working collaboratively."
Invitations will be sent to all testicular cancer patients in the Swansea Bay and Hywel Dda areas. Kingsley has already said he will be going.
"I've offered to chair it or help with the running of it," he said. "I'm definitely all-in.
"The team has provided so much for me, and continue to do so as I'm on a 10-year surveillance plan. This will be an opportunity for me to give something back to them."
Laura said the meetings would be held during the evening as many of their patients are of working age.
"We have additional plans in place to create educational support videos covering some of the issues discussed in the workshops," she added.
"These will be accessible to all our patients in the future, including those who cannot attend the face-to-face events due to work or other commitments."