Finance team strike gold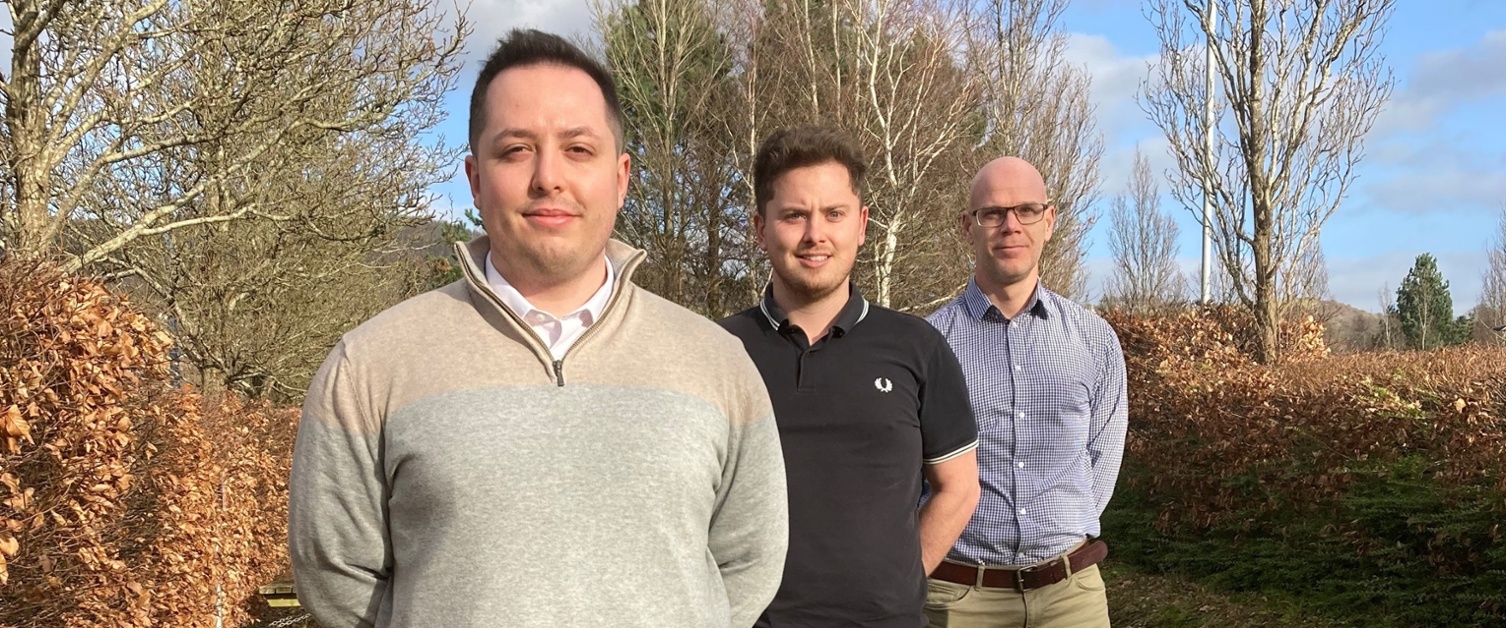 Swansea Bay's Finance Department has struck gold after being recognised for the quality training delivered to staff.
It has gained Trainee Development Gold Approval Status, which benefits employees studying to become chartered certified accountants through the awarding body - Association of Chartered Certified Accountants (ACCA).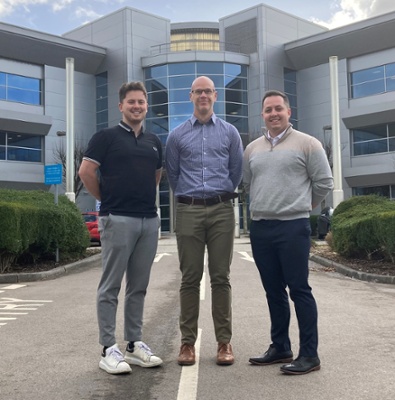 It also means that graduates who are studying to become chartered certified accountants, can join the health board and complete their training without filling in a plethora of paperwork to evidence their work experience.
Swansea Bay is currently the only health board in Wales to have gold status.
PICTURED: (From left) Samuel Evans, Finance Analyst, Ifan Robert, Senior Finance Officer and Stuart Davies, Principle Finance Manager for Performance & Development.
The health board has now been granted an approved employer logo to recognise the training and support available is of an excellent standard.
After applying for the training status, the finance team supplied evidence of the training each staff member underwent and the support they received from the health board.
Stuart Davies, Swansea Bay's Principal Finance Manager, said: "This is great news for the health board, the Finance Department and everyone who is studying within the team.
"Gaining trainee development gold approval status is a form of quality assurance. As stipulated by the approval status, we are there to ensure everyone studying has the right skills, ethics and competencies to drive the department and health board forward.
"With these competencies in place, it will enable us to work towards the level of excellence that we desire.
"This level of approval is of huge benefit. Without the approval status, those who are in their final year of studying would have to complete a written portfolio of evidence that showed they met all nine performance objectives. This would then have to be uploaded to ACCA for them to review and mark.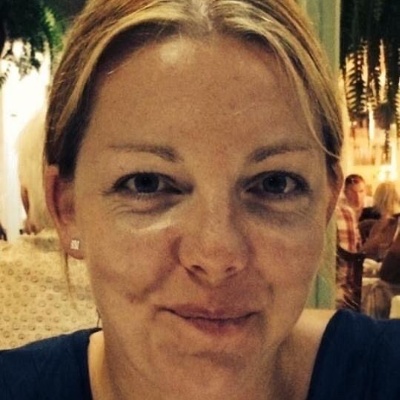 "But as we have been granted the approval status, Claire Jenkins (pictured), who is our nominated practical experience supervisor, is able to meet regularly with each individual who is studying and discuss the evidence that has been accrued towards the performance objectives.
"She is then able to sign the students off, which means they don't have to develop a portfolio of written evidence, which saves a lot of time.
Stuart added: "Being granted an approved employer logo is also important as it makes us a more attractive employer to prospective employees who are thinking about developing their financial career as they know we offer a quality experience that ensures the level of training and support is of an excellent standard.
"We want to attract and retain good graduates and the right finance employees, and the logo will go some way to attracting the right people to our team.
"It also underlines the finance department's commitment to working towards the SBUHB Workforce and Organisational Development framework of 'Achieving Excellence through Staff' of which, one of the priorities is workforce resourcing. So the logo confirms our commitment to that."