Exhibition offers visitors a unique chance to explore Cefn Coed Hospital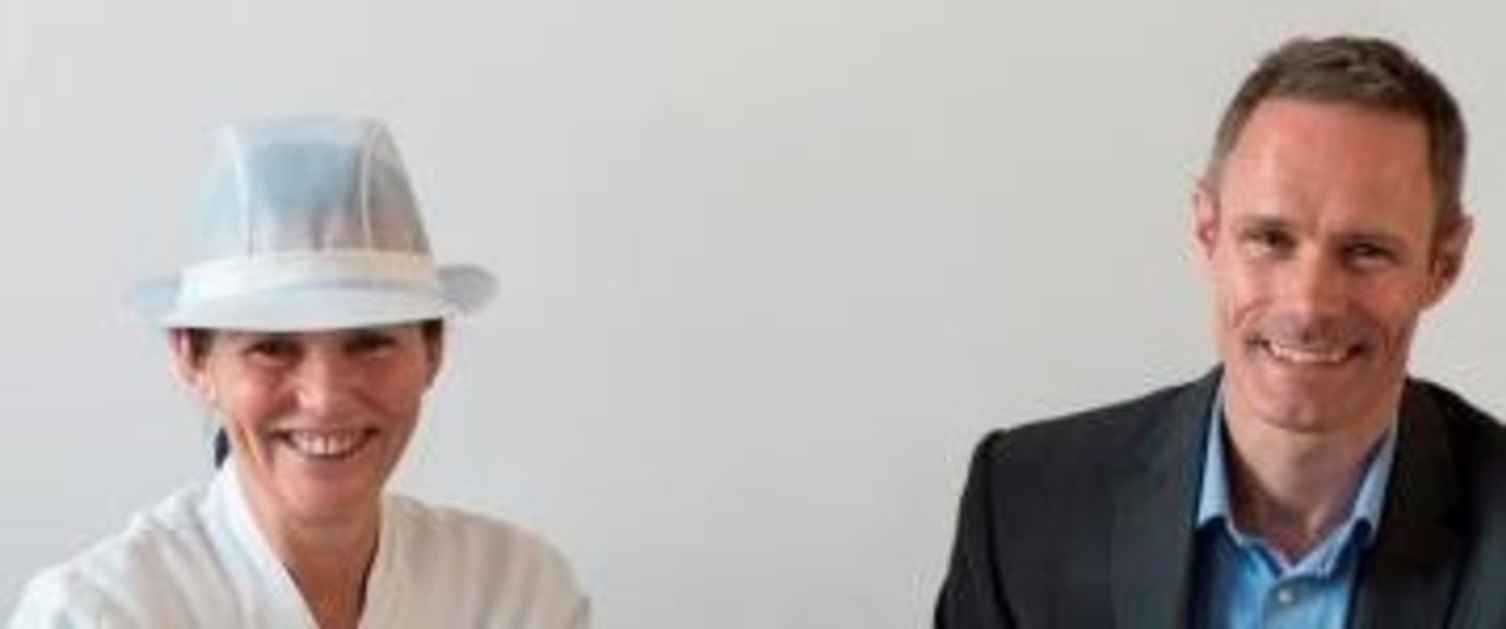 Tuesday, 22 January 2019
Visitors to Swansea Museum can move around in time and space while exploring the life of one of the city's best-known hospitals.
Cefn Coed Remembered uses memorabilia, an immersive 're-living room' and audio-visual technology to bring the hospital's fascinating 87-year history to vivid life.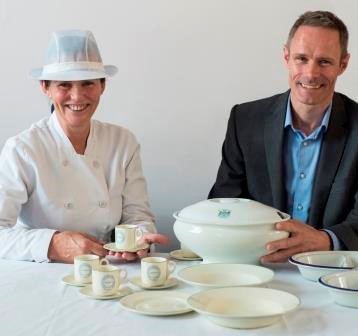 The exhibition, which is now open to the public and runs until the end of June, came about because of a chance conversation about an old tea set.
(Left) Martin Thomas and Tina Maddrell, with the tea set that helped inspire the exhibition
It has been organised by ABMU's Arts and Heritage Team working with Swansea University and Swansea Museum, with support from the Heritage Lottery Fund and Cherish-De, a multidisciplinary research centre based at the university.
ABMU Heritage Team lead Martin Thomas said: "It all started with a tea set.
"One of the hospital cooks, Tina Maddrell, got in touch. She couldn't bring herself to throw away some china crockery which had the hospital's name on it from the 1930s, so she kept it in her locker for 15 years.
"She asked if we wanted it, and it all stemmed from there really.
"Our collection of objects relating to Cefn Coed has been growing and growing."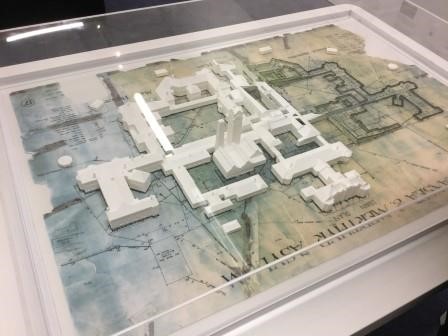 Built in 1932, the hospital was based on an older, Victorian design and, while not a listed building, it is one of the last remaining mental health hospitals of its era in the UK.
Gradually services have been transferred to modern purpose-built facilities more suitable for 21st century mental health care and care in the community as the building has been decommissioned.
The 3D printed model of Cefn Coed Hospital (right) and (below) a treatment display
Vintage equipment from the hospital – including the earliest folding wheelchair ever produced – are on display, together with photographs from a hospital walking tour which took place last summer.
The exhibition also includes a 3D printed model of the hospital and interactive touch screen model, and a timeline of the very first patients who were cared for there.
Martin captured hours and hours of conversations with people who worked in the hospital, with these spoken histories incorporated into the exhibition.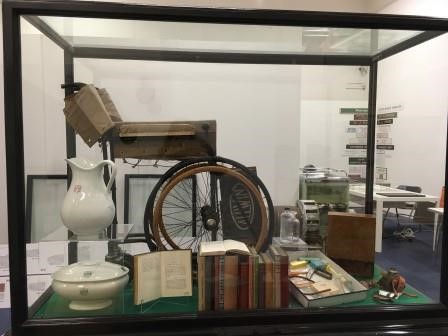 He said: "The sense of community that comes out of the staff stories is unbelievable.
"They tell the story of the community. Extended families worked there, staff married and some got married in the Cefn Coed Church on site.
"It was a big social hub for those who lived and worked there – it was their life."
The Arts and Heritage Team worked in partnership with Swansea University to create a 're-living room' – an immersive experience available for visitors at selected times throughout the exhibition.
Swansea University's Professor Mary Gagen, Deputy Director of Oriel Science, and her colleague Professor Will Bryan developed the room, funded by Cherish-De.
It has been designed to replicate the look and feel of Cefn Coed, from a typical door that would have been at the hospital, to the brickwork and materials.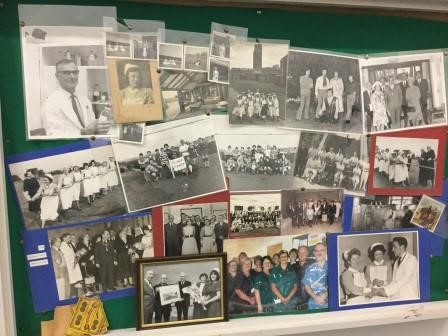 Left: one of the exhibits - a treatment display and (below) a noticeboard with a selection of staff photos
Mary said: "The room uses digital aspects to explore the hospital.
"We have two projection units which will play video footage from inside the hospital and speakers telling the story of its history.
"We also have a table of objects from the hospital's history – when you pick up an object it will trigger the content.
"The digital aspects help us to visually give a slice of a psychiatric hospital which doesn't exist anymore."
Martin, who hopes the exhibition will challenge people's attitudes to mental health, added: "These are ways of bringing Cefn Coed back to life.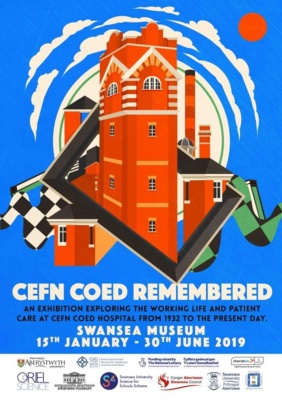 "We wanted to capture what it was like there and build a legacy for it, with the oral history project continuing throughout the exhibition so people can get in touch.
"The iconic tower presides over the city but many people don't know what it was like inside Cefn Coed. So part of this project is opening it up so you can look and hear about it.
"You can learn about what patient care was like in the 1930s and beyond - and how the staff looked after patients. It's a fascinating story and insight."
Cefn Coed Remembered is open from 10am-4pm Tuesdays to Sundays and continues until 30th June.
*The story of the tea set and other recollections of Cefn Coed Hospital are also included in our NHS@70 anniversary book Pulling Together – a snapshot of the first 70 years of the NHS in Swansea Bay and Bridgend. It's available from Amazon