Exemplary idea moves forward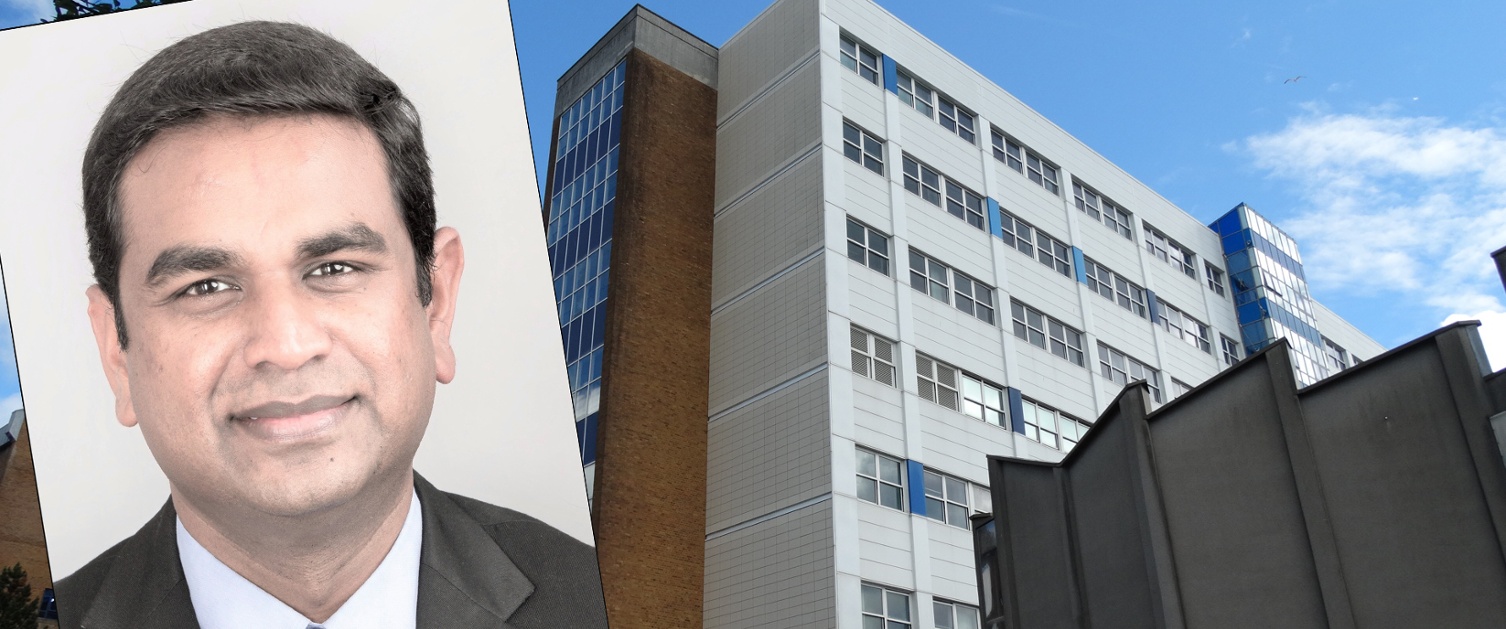 Enhancing access to hospital services for children with the help of technology is the aim of a pilot project in Swansea Bay.
Virtual live consultations will be tested for referrals from primary care. The aim is to reduce the need for children and their families to visit the hospital to be assessed, avoiding disruption and unnecessary travel for them.
Dr Pramodh Vallabhaneni, (pictured above) a consultant paediatrician, is introducing the project to help streamline the process.
He said: "The technology is already there and virtual clinics are now well-established in health care.
"However, they are normally used for scheduled outpatient care.
"As far as I'm aware, we haven't used this for acute referrals to our paediatric assessment unit.
"On average, seventy percent of children are discharged from the assessment unit following a referral from primary care.
"So considering the pressures on urgent care in hospitals these days, alternative models need to be tested.
"Families have the reassurance the GP has undertaken a live consultation with specialists in the hospital at a very early stage of the process.
"I have already been speaking with families about the idea and the feedback is very positive."
Dr Vallabhaneni's idea is one of several projects from Swansea Bay staff which have been accepted by the prestigious health organisation, The Bevan Foundation.
These are part of the latest Bevan Exemplars scheme which promotes and encourages innovative projects that have helped to improve health and care for people across Wales.
It invites healthcare practitioners from all over Wales to submit project ideas which are evaluated before being developed further in practical settings.
The Bevan Commission, which is hosted and supported by Swansea University, is Wales' leading health and care think tank.
It brings together a group of international health and care experts to provide independent, authoritative advice to the Welsh Government and leaders in Wales, the UK and beyond.
It ensures Wales can draw on best healthcare practices from around the world while remaining true to the principles of the NHS as established by Aneurin Bevan.
The design and planning of the virtual assessment project with GPs starts this month and will be piloted in the new year and evaluated over a four-month period.
Dr Vallabhaneni added: "Being accepted as a Bevan Exemplar is a great opportunity.
"I've always been interested in bringing about change and innovative measures we can adapt and apply for the benefit of our patients and their families.
"The key aim is to reduce avoidable attendances to the assessment unit.
"This project will also strengthen co-working between primary and secondary care.
"What we learn from the project can then be shared with paediatric colleagues across Wales, both in primary and secondary care."