Event celebrates sacrifices made by overseas nurses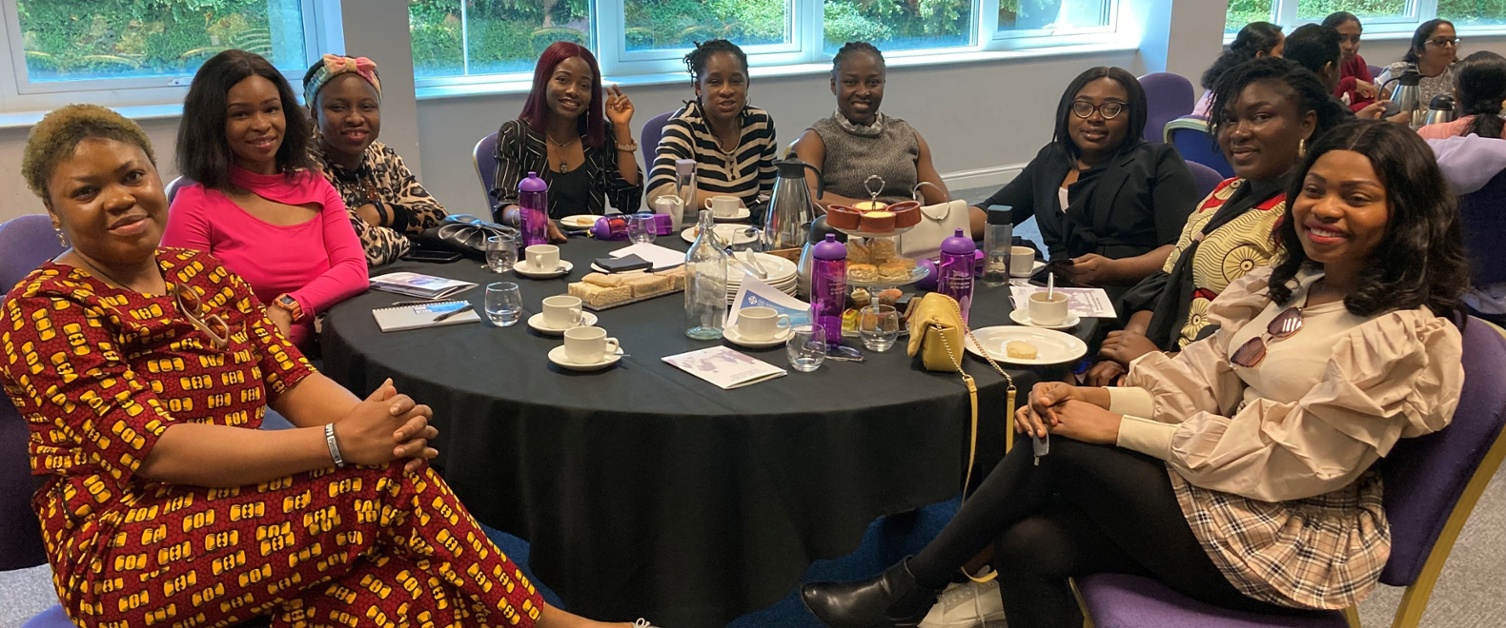 International nurses who have made big sacrifices and uprooted their lives to work in Swansea Bay were celebrated at a special event.
The health board held a celebratory afternoon tea at the Swansea.com Stadium to show appreciation for the efforts and sacrifices made by nurses who have left their homes and families to progress their careers in Swansea Bay.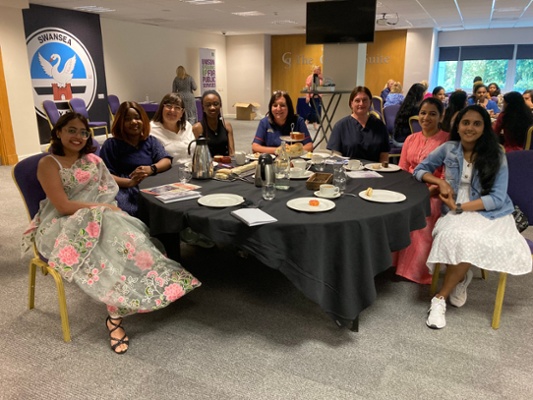 Around 200 nurses have already been recruited since June 2022 to fill the void of band 5 roles within the health board, and many more are arriving this year.
Shilpi (pictured left, front row) was among the 85 nurses in attendance, with the 25-year-old having made the big step of leaving her family behind in Delhi to fulfil her childhood wish of travelling aboard for the first time.
Since arriving in January, her experience has already proved more than she could have wished for.
Shilpi said: "I worked in A&E in Delhi but I wanted to experience new cultures, new countries – it's been a wish of mine since I was a child to get on an aeroplane and be in a new country, so I made a big decision.
"No-one from my family or the town I am from – Bijwasan – has been outside of India, so this was a really exciting but scary decision.
"But it could not have gone better for me. I have experienced snow for the first time, and also the beach.
"I look one way and I see the sea and beach, and across the road there are beautiful mountains. It's not something I'm used to seeing.
"It has really helped me settle, and I'm really enjoying my work.
"I am in Cardiac ITU, and already I can see the opportunities to improve here. My friends are based in London, Birmingham and Manchester, but after doing my research I knew Swansea Bay was the best place for me on a personal and professional level."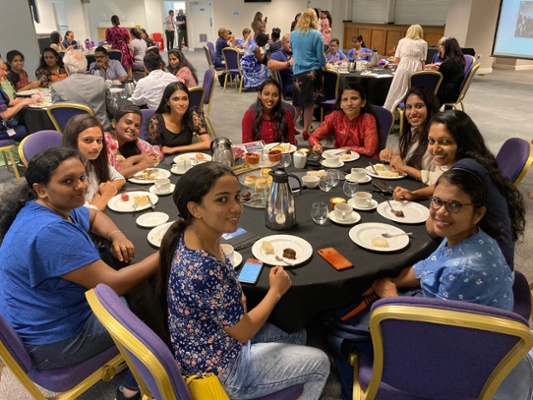 In order to start work here, Shilpi was among the overseas nurses to have undergone training in the health board's headquarters. From that point, nurses gain the relevant UK qualifications.
Susan Mhlahleli arrived in Swansea Bay in March 2020, starting as a staff nurse.
She was among the nurses at last year's celebratory event, which had been delayed due to Covid.
Now she's part of the team delivering the training to overseas nurses in her role as practice development nurse.
Susan said: "It's been quite a journey since I arrived here in March 2020 without my family. Covid hit soon after, so that made it even more difficult.
"But now I am part of the team training the international nurses, so it's helpful for the nurses coming here to have someone to relate to. I have been through it, so I can talk a lot to them about feeling homesick and things like that.
"For me, it's a pleasure seeing the nurses come here and develop because I have been on the exact same journey."
Senior figures were also in attendance at the event, with CEO Mark Hackett joined by senior nurses and matrons at the Swansea.com Stadium.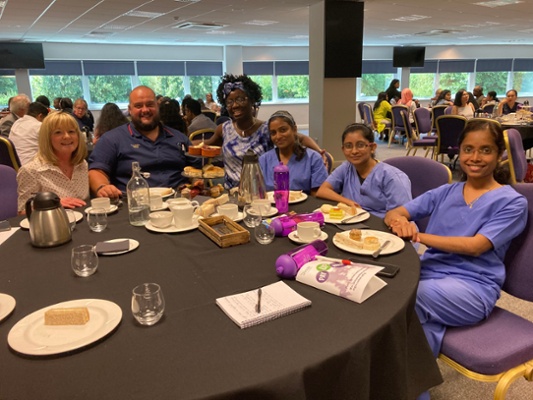 Mark Hackett said: "It's fabulous to be able to celebrate our wonderful overseas nurses coming to work here.
"We are grateful for them joining us in Swansea Bay because they make us a far more diverse workforce, while they also bring new skills. They add to our clinical care.
"From talking to the nurses, they also realise that this is a place where they can develop and progress their careers too, which is very encouraging."
For Hazel Powell, deputy director of nursing, the dedication of the nurses has proved a real inspiration.
Hazel said: "We're delighted these nurses have chosen to come to Swansea Bay to boost our workforce.
"They inspire me because they've travelled a long way from home to start a new chapter in life. That can be exciting, but also quite scary particularly for those who have started their new adventure here while they are waiting for their family to join them.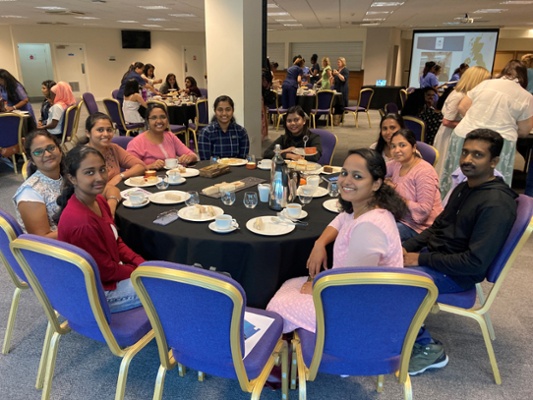 "We recognise and value the skills and expertise of these nurses, and we want to nurture them further.
"We want this health board to be the place where the best nurses and midwives come to help us deliver the best care possible, and these nurses help us achieve that alongside our current workforce."
Lynne Jones, head of nursing education, has been instrumental in the recruitment of international nurses within the health board.
Lynne said: "It's important to show our appreciation to the nurses who have been recruited from overseas because they have sacrificed a lot to do that.
"They have made a huge contribution to filling vacancies and providing the level of care our patients require.
"So it was a nice way of the health board showing its appreciation to them by putting on a celebratory event where everyone could share their stories and experiences of working and living here."