Enjoying a taste of the good life at Neath Port Talbot Hospital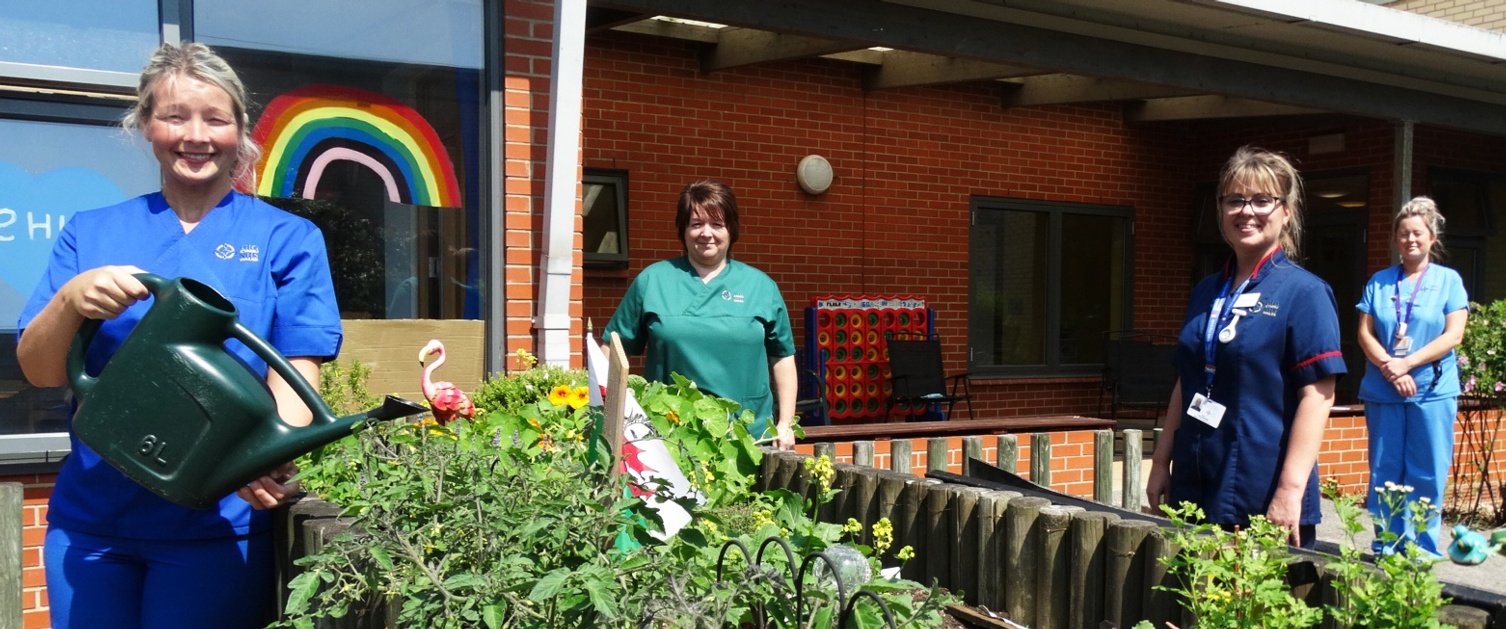 Patients in Port Talbot have been enjoying a taste of the good life since moving to their new home at the start of the pandemic.
They have made the most of the early summer sunshine by growing a bumper crop of fruit and veg in their very own therapy garden.
"We're out here as much as possible, enjoying the weather," said clinical nurse specialist Lisa Davies, who came up with the idea.
"The patients really enjoy it, especially those who are sensory impaired.
"They enjoy being out, doing some work with the soil and planting and watering. It's very good for them, very therapeutic."
Main pic above shows, l-r: Lisa Davies, healthcare support worker Caroline Dawe, Lisa Graham and staff nurse Rhian Edwards
The Neuro Rehabilitation Unit at Neath Port Talbot Hospital looks after people who have sustained a brain injury or illness.
Until a few months ago it was based on one of the wards.
However, it has since been relocated to what was the mental health unit at the back of the hospital, which has its own garden area.
Matron Lisa Graham explained: "As part of the health board's response to the outbreak, we reconfigured some of the wards to create extra capacity within the hospital for Covid patients.
"The mental health unit moved to another hospital and neuro-rehabilitation moved there as a temporary accommodation.
"While we've been here, the staff have utilised the outdoor area as a therapeutic space for our patients. We have had some beautiful weather so it has been perfect, really."
The weather may have become more traditionally British now, but for most of the 10 weeks since the move there was plenty of sunshine to encourage the crops along.
A large planter in the garden is being used to grow carrots, broccoli, strawberries, lavender and basil.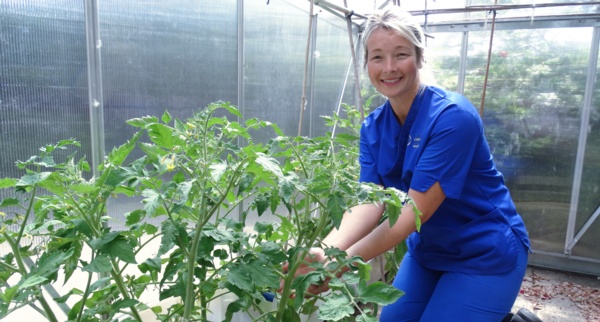 Meanwhile, tomatoes and cucumbers are being grown in a greenhouse around the corner. Tom Habgood, the unit's physiotherapist, looks after these but with help from the patients.
There is also a variety of flowers, including a rosebush, together with an array of hanging baskets to provide a splash of colour.
Lisa Davies (pictured in the greenhouse) said: "Some of our patients have been here for more than six months. It's a therapy for them, to get out of the unit, spend some time outdoors and take an interest in the garden.
"They really enjoy it, especially those who are sensory impaired. They enjoy being out, working the soil, planting and watering.
"They can have a cup of tea or an ice cream, and it's introducing them to nature and gardening.
"And while the crops aren't quite ripe yet, we are looking forward to sharing them out so everyone can enjoy them!"