ED nurses win award for protecting vulnerable children and adults during pandemic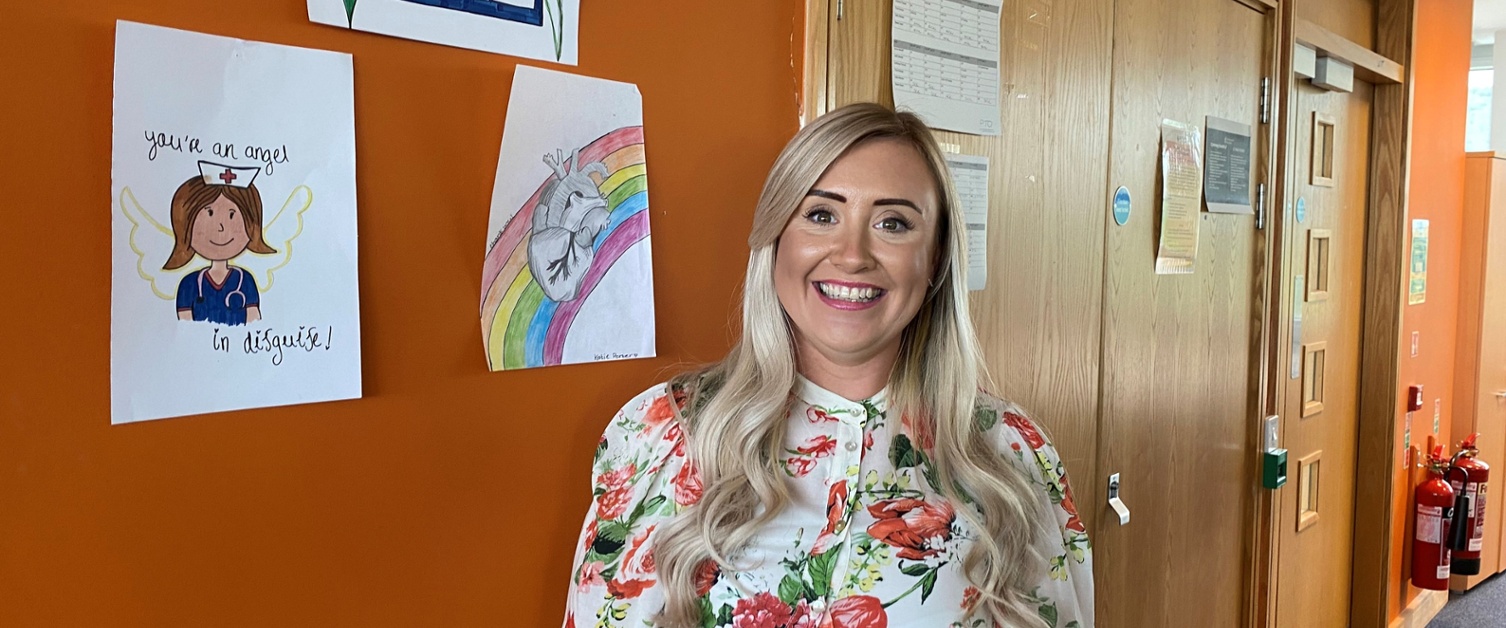 Above Corrina Newman, one of the award winners
Three Morriston Hospital nurses have been recognised for "going the extra mile" for the most vulnerable children and adults needing emergency care during the Covid-19 pandemic.
During the last 18 months, Morriston's emergency department (ED) has seen a significant rise in safeguarding concerns of different complexities among children, young adults and older people who have needed different types of help to prevent further harm and maintain their safety.
Safeguarding concerns include a range of different cases where people are vulnerable. For example, a safeguarding concern could arise where an elderly person is being mistreated in a care home, where a person is abusing recreational drugs and alcohol, or a young person is thought to be in an unsafe situation.
When someone is in need of safeguarding in the ED they are referred to either senior sister Katrina Rees, clinical nurse specialist for safeguarding children Mari Higginson or safeguarding specialist Corrina Newman.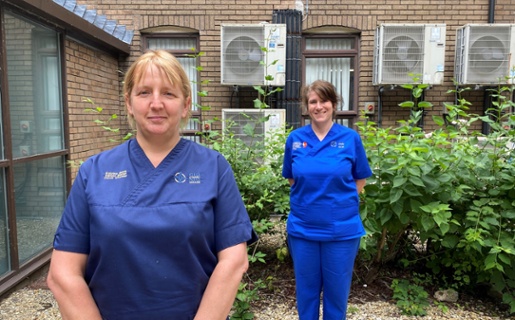 Katrina Rees (left) and Mari Higginson (right).
The three all work in different areas of safeguarding, with Corrina specialising in domestic abuse, Katrina oversees and links in with all adult safeguarding referrals including frequent ED attenders and Mari's expertise lying in the safeguarding of children. They also collaborate on crossover cases and liaise with the relevant local authorities.
Corrina said: "Prior to the start of the pandemic, I would see approximately four referrals a month, not a lot, but the pandemic started and within a month or two I saw a 150% increase - the referrals just rocketed.
"I had to completely change the service that we provided in ED to fit the demand."
While more domestic abuse referrals were spotted earlier on in the pandemic, it was only when children began returning to school that child safeguarding issues became apparent, as teachers were able to notice different problems that had arisen following home schooling.
Explaining the rise in child cases, Mari said: "At the beginning of the pandemic there were 30-40 referrals a month and last month [June 2021] it was well over 100.
"The pandemic has had a massive impact on safeguarding services."
The team's dedication and selflessness led to them being awarded the Exceptional Commitment to the Safeguarding of Vulnerable Adults or Children prize at the West Glamorgan Safeguarding Boards' Recognition Awards Ceremony.
"We all know that we are very busy and that we are trying our best to support our colleagues and the patients. But I just couldn't believe that it went from 30 nominations to us actually winning, and somebody thought that much of the work we were actually doing," said Katrina.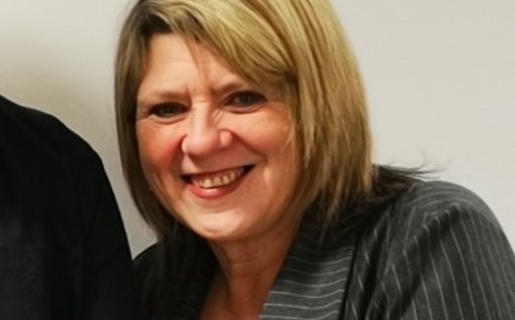 Swansea Bay UHB's former Deputy Director of Nursing Cathy Dowling (left) was also among those awarded at the ceremony.
She was named as one of the six recipients of the Special Recognition Award for her contribution to the wider safeguarding agenda over her many years working at different levels for the health board since she started as a midwife in 1987.
Cathy said: "It was really humbling, it's something I do and something that I believe in.
"It's not about the award, it's about the opportunity to communicate and raise people's knowledge of the work that safeguarding does. I hope it will inspire new people to join in the safeguarding agenda."
Due to the nature of the work, safeguarding teams aren't often high profile, so Cathy and the ED team were humbled to be recognised publically.
Mari said: "One thing that struck me after working in over 10 years of safeguarding, it's a very varied role and sometimes it feels very thankless.
"You don't get a box of chocolates and a thank you card off the families you work with, it's not the nature of the role. So, this has made us feel like somebody does realise that we are making a difference."
Corrina added: "I was quite emotional to receive the award actually.
"Some of my patients that I help with regards to domestic abuse, I do sometimes keep in contact and check in with them, which makes me feel good and feel like what I am doing is worth it."
The ED team was nominated for the award by Carol Doggett, Head of Nursing Medicine and ECHO at Morriston Hospital.
Carol said: "Despite the increased level of demand during lockdown, they have managed to go the extra mile for all vulnerable cases and keep the patient central to all related matters, ensuring they are part of the decision-making and enable them to exercise their own accountability."
Morriston Hospital Service Group Nurse Director Mark Madams congratulated the winners and thanked them for their continued and sustained efforts.
Mark said: "Katrina, Mari and Corrina's continued and sustained effort have put the welfare of the most vulnerable adults, children and young people at the very centre of everything the team does at Morriston hospital.
"This is an example of how hard work and determination can improve standards of care in the emergency department by the whole multi-professional emergency care team.
"I am so very proud of this achievement and so very glad that they have been duly recognised."