Easter lockdown could turn up heat on busy hospitals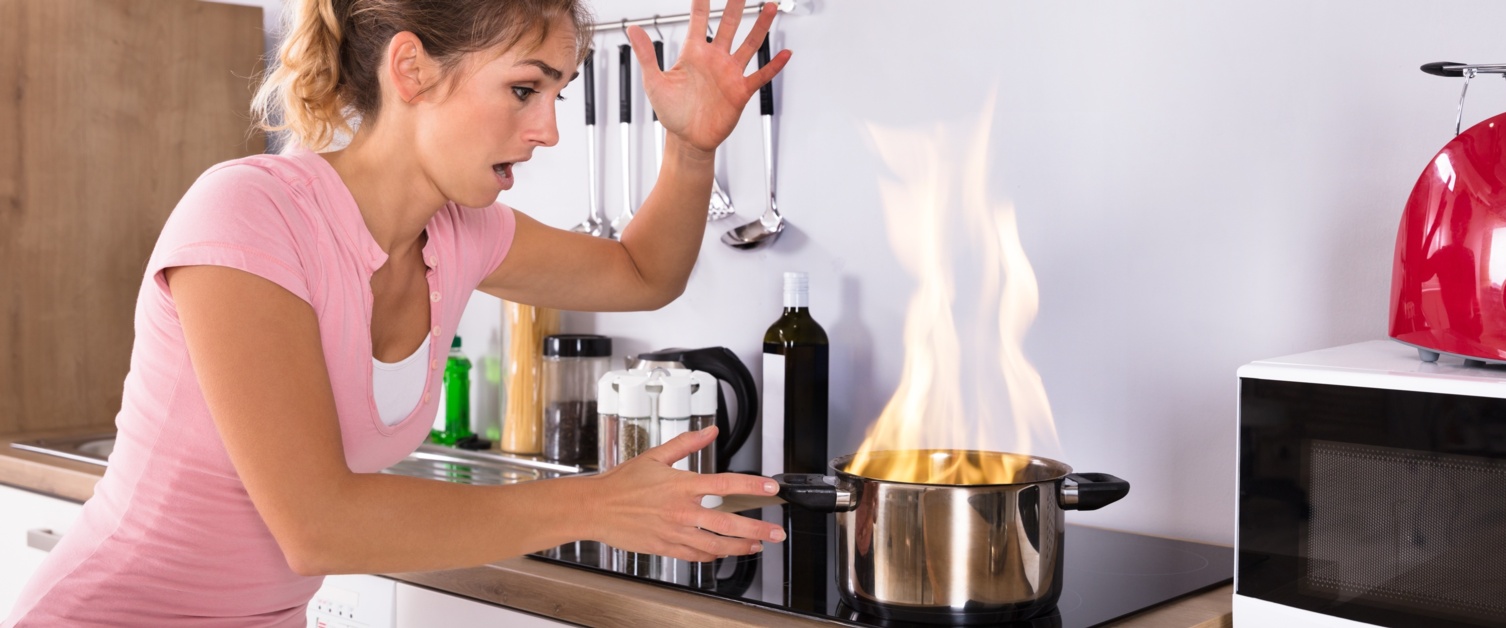 People stuck at home during lockdown are being urged to play their part in protecting the NHS by taking care when cooking, not setting fire to waste and reducing their overall fire risk.
Burns can lead to emergency admission to hospital, surgery including skin grafts and months of rehabilitation, putting an extra strain on services as patient numbers surge due to COVID-19.
Both Mid and West Wales and South Wales fire and rescue services said cooking fires are the main cause of blazes in the home.
Electrical fires and overloaded sockets are also a cause for concern.
And the closure of some council-run garden waste collection services and recycling centres has tempted some residents to dispose of this waste by burning.
Consultant plastic surgeon Dean Boyce, clinical director of The Welsh Centre for Burns and Plastic Surgery at Morriston Hospital in Swansea, is urging the public to take extra care as we approach the Easter Bank Holiday weekend.
"We are always here when you need us, but the last thing we want to see when the NHS is under unprecedented pressure are burn and trauma injuries which could have been avoided.
"We're particularly concerned as bank holidays usually bring out the barbecues, the gardeners and DIYers and lead to an influx of patients. And the COVID lockdown means even more people are stuck at home looking for something to do.
"Stay safe and help protect the NHS by avoiding unnecessary fires and taking extra care when cooking and using barbecues this Easter weekend."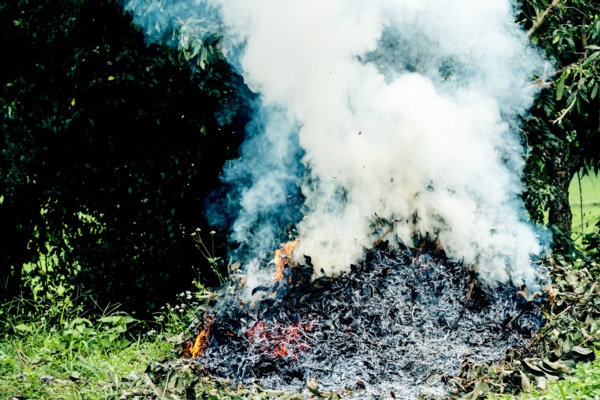 Garden and rubbish fires can easily spread out of control. Credit: Adobe Stock
South Wales Fire and Rescue Service is urging the public to take simple steps to protect themselves and their families.
Their head of community safety and risk reduction, group manager Dean Loader, said: "Whether you are home working, self-isolating or social distancing, we know you'll probably be spending more time at home over the next few weeks. This could increase the chances of you having a fire in your home, which could lead to harm or damage to your property. Fortunately, by taking some simple steps, you can seriously reduce the risk to you and your loved ones.
"Over this past month cooking fires are still the main cause of home fires. Another cause of house fires is people leaving things like clothes and tea-towels on hobs and portable heaters.
"We've also seen some electrical fires in recent weeks."
Burning household and garden waste is "dangerous and unpredictable and can easily spread out of control" said group manager Karen Jones, head of community safety for Mid and West Wales Fire and Rescue Service.
"We must all play our part in protecting our NHS and the emergency services by staying at home to prevent the spread of the COVID-19 virus," she said.
"But whilst we stay at home, it also important that we minimise the risks to ourselves and from applying extra pressure on the emergency services.
"During these unprecedented times, we urge you not to be tempted to burn your garden or household waste. We understand that this time of social distancing and self-isolating presents an opportunity to do some gardening and clear out your sheds. However, burning your garden or household waste can be dangerous and unpredictable and can easily spread out of control."
Fire service tips for staying safe:
DON'T
leave cooking unattended.
cook when you have been drinking.
use a chip pan as hot oil ignites easily.
leave clothes or tea towels on hobs or portable heaters.
burn garden or household waste.
overload sockets – extension leads can only handle so much power.
continue to use faulty appliances.
DO
use a thermostatically controlled electric deep fat fryer if you must deep fat fry your food
check if any of your appliances have been recalled for safety reasons - Go to this web page to check if any of your appliances have been recalled.
make sure you have working smoke alarms, test them regularly and make sure you have a clear escape route
GET OUT, STAY OUT AND CALL THE FIRE SERVICE ON 999 IF A FIRE STARTS.