COVID-19 Response Earns National Award Nominations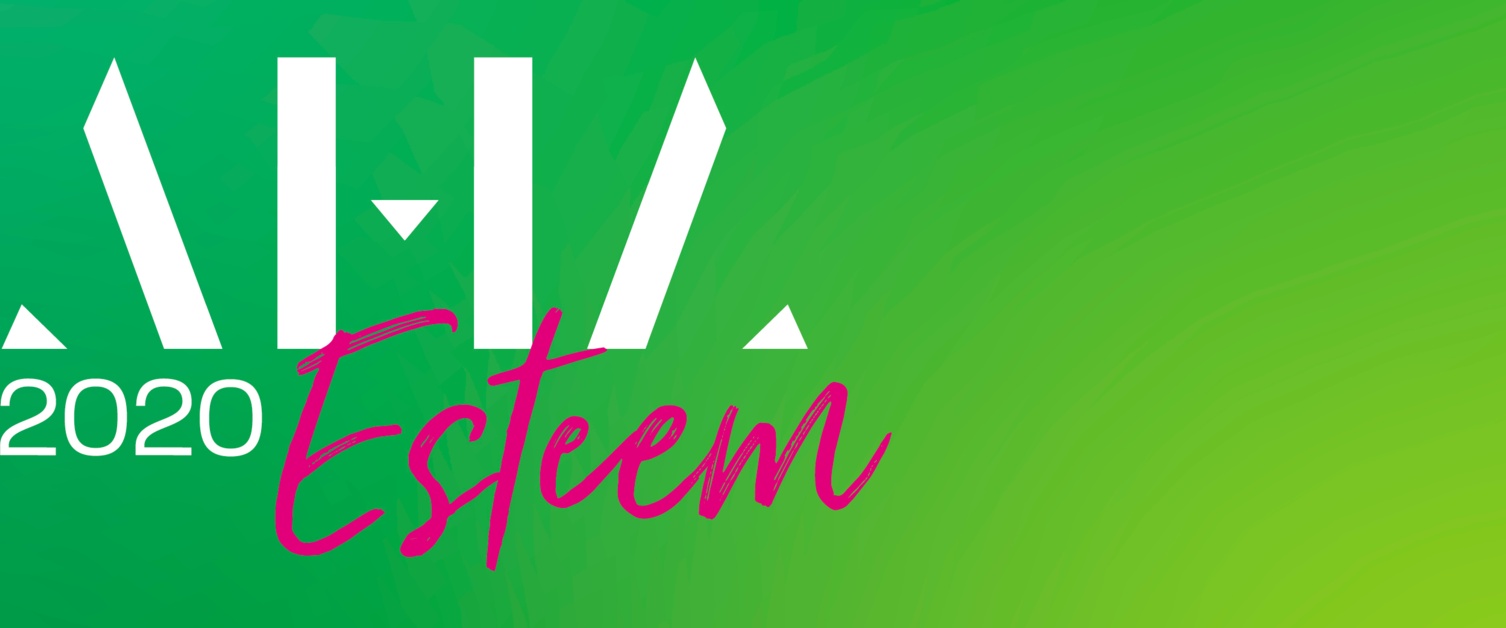 Swansea Bay University Health Board (SBUHB) has been rewarded with four nominations for a national award for teams or individuals who are doing outstanding work during the COVID-19 crisis.
Its Speech and Language Team, Staff Wellbeing Service, Verification of Death Service and specialist speech and language therapist, Maria Hopkins, have all been shortlisted in The Advancing Healthcare Esteem Awards.
The award ceremony, which was introduced to recognise and celebrate the work of allied health professionals, healthcare scientists, pharmacists and those who work alongside them in support roles, will take place on Friday 16, October at the Victoria Park Plaza in London.
The Advancing Healthcare Esteem section has been introduced to highlight the outstanding contribution of individuals and teams during the COVID-19 crisis.
SBUHB CEO, Tracy Myhill, said: "This is great news for all involved and also the whole of Swansea Bay University Health Board, giving us all such a positive profile on a UK wide platform.
"I have been overwhelmed by the courage, commitment and dedication of everyone who has stepped up to the plate over the past few months to meet the COVID-19 challenge. Please know that your efforts have not gone unnoticed.
"I wish our four nominees all the best for the ceremony in the autumn, although they are already winners in their own right."
Emma Woollett, Chair of SBUHB, added: "This is fantastic news. Congratulations and best of luck to all nominees."
Speaking on behalf of the Staff Wellbeing Service, research occupational therapist, Jan Burke, said: "The service's core team consists of occupational therapists, physiotherapists, counsellors and admin support. In recent weeks they've worked alongside an extended team of psychologists and coaches to provide much-needed augmented support to health board colleagues to help them get through this crisis.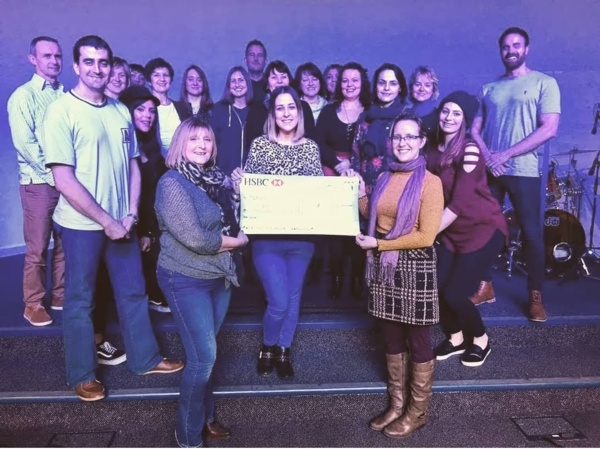 (Left: members of SBUHB's Staff Wellbeing Service)
"The service has been swiftly reconfigured and extended to run from 7am – 9pm, 7 days a week and now offers a range of support including individual phone therapy sessions, facilitated remote group work, on-line resources, signposting, face-to-face intervention on the wards and in departments, and regular dissemination of information and encouragement via social media.
"Their support can be accessed by individuals or teams, with additional help available for managers in safeguarding the wellbeing of their staff."
Of the nomination, Paul Dunning, Professional Head of Staff Health and Wellbeing: said: "We're really pleased to have been recognised by Advancing Healthcare ESTEEM for the team's work supporting the wellbeing of staff during the COVID-19 pandemic."
Speaking of the Paediatric Speech and Language Therapy team, Sue Koziel, lead for paediatric SLT services said: "We very proudly nominated Gemma Roblin, Emily Gough, Bobby Foley, Cerys Lane, and Stephanie Blanks, our paediatric speech and language therapists deployed to Gorseinon Community Hospital.
"The first to volunteer after basic health care assistant training, they found themselves very much on the front line supporting nursing care. We received regular feedback that they were a fantastic addition and were working very well with the whole team there. It was gratifying to hear the appreciation expressed by the ward Matrons for their commitment, adaptability and professionalism in what was a very challenging time on the ward.
"They truly demonstrated our values. If we were to face similar pressures again we are confident they could support not only the work of the wards but also other team members with their skill set and experience. They are equipped to hit the ground running."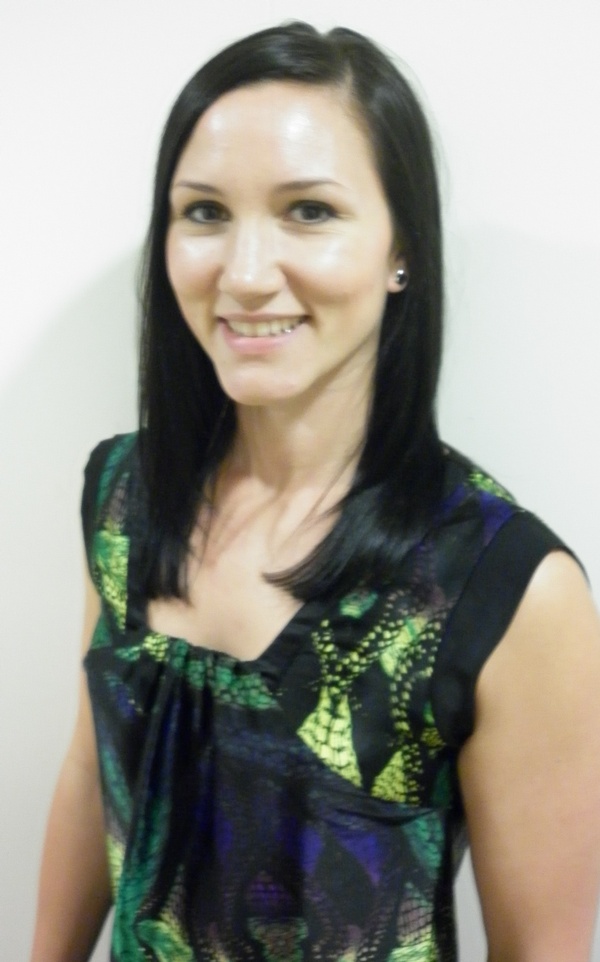 Maria Hopkins (Right), a specialist speech and language therapist, was nominated as an individual by Christine Griffiths, Head of SLT, Mental Health and Learning Disabilities, who said: "The pandemic has meant that many adults with learning disabilities have had to be shielded in their homes and we needed to urgently adapt some of our working practices to respond to need and risk.
"Maria steered a telepractice initiative for the department through undertaking a comprehensive review of evidence based practice and research in this area, development of standard procedures, co-production where practicable, evaluation and ongoing feedback and data collection system plus accessible consent forms.
"This would be an initiative considered as a future development, but Maria has been able to produce this work quickly and robustly. This is already producing positive outcomes for people with learning disabilities, carers and speech and language therapists and robust evaluations will inform possible longer term changes to working practices."
Maria said: "It's an honour to be shortlisted for this award alongside so many other sterling candidates. Across the country, great innovation has come out of such a challenging time. Celebration through an award such as this is such a pleasure to be a part of. With the support of my Speech and Language Therapy department, I'm delighted to be nominated for an initiative that can continue to produce positive outcomes for Adults with Learning Disabilities now and in the future."
The fourth nomination, SBUHB's Verification of Death (VoD) Service, was championed by Christine Morrell, Assistant Director of Therapies and Health Sciences.
She said: "Drawing on existing knowledge and skills in co-production, health literacy and self-management support, the team provide invaluable emotional support to those affected. The bereaved are offered immediate referral to the Board's Psychology and Chaplaincy led Bereavement Service for triage within 48 hours of referral.
"Most VoD visits are to care homes and this provides much needed support where and when it is needed most."
David Hughes, Primary Care and Community Lead for Care After Death, said: "This nomination has meant so much to the team as recognition and thanks for their courage, compassion and conviction to improve the care after death for both the deceased and the bereaved across SBUHB.
"Throughout the pandemic, Allied Health Professionals and Health Care Scientists have leaped from the comfort of their Professional roles and worked as one to provide a unique and exemplar 24/7 service in our community.
"The team has minimised delays in the verification, certification and registration of COVID-19 excess deaths whilst providing emotional support to those close to the deceased.
"The cumulative impact of excess deaths in the community has placed an unprecedented burden on front line services including GPs, community nurses, paramedics, care home staff and funeral directors. The team have worked closely and empathically with these services to ensure they have the support they need."