Cluster's children's counselling service expanded to adults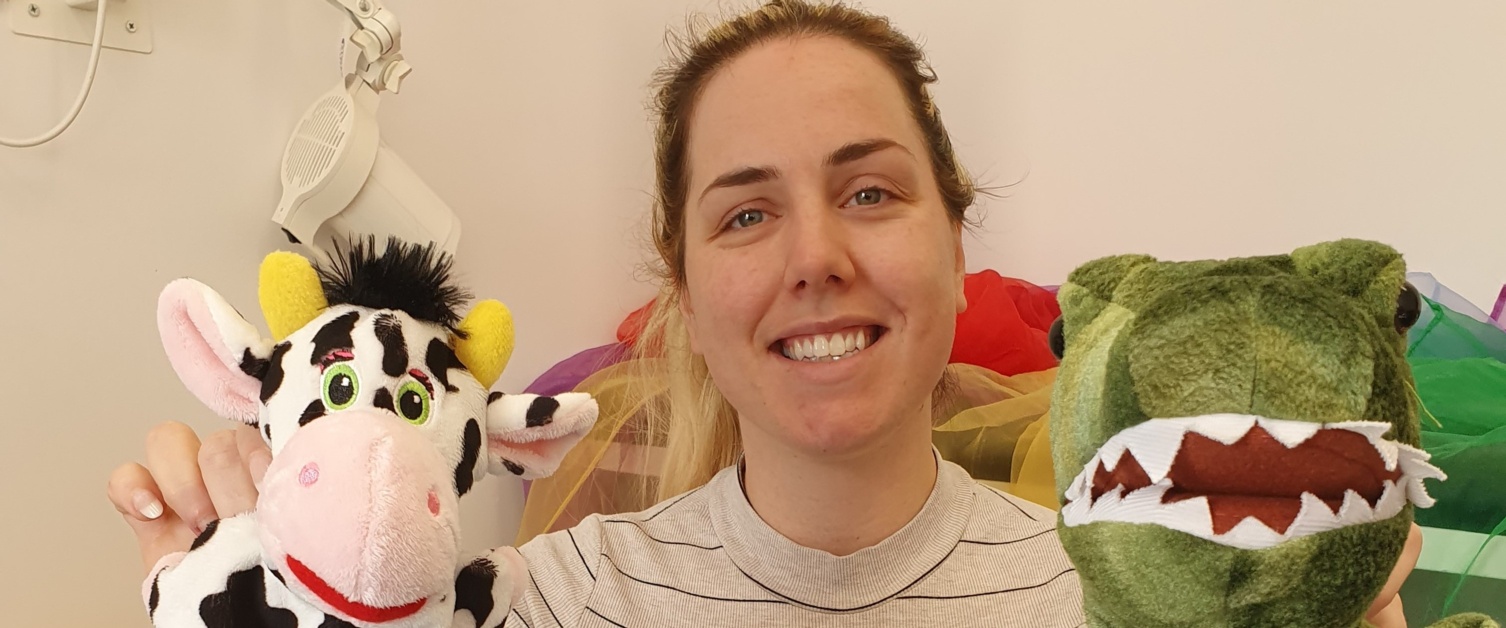 A group of GP surgeries in the Lower Swansea Valley is now offering a remote counselling and psychotherapy service for adults experiencing emotional distress and mental health challenges alongside its programme for youngsters.
The service, being brought in by the Cwmtawe Cluster (Cwmtawe Medical Group, Strawberry Place Surgery and Llansamlet Surgery), is timely with an increase in demand for such a service being widely attributed to the effects of the Covid pandemic.
It is being delivered by REACH, a Swansea-based counselling service, and will for the most part see sessions carried out via telephone or video calls over the internet.
REACH Counsellors are trained to deal with a range of situations, helping people cope with such issues as anxiety, depression and bereavement, relationship difficulties, sexual and racial issues, child abuse and trauma, or personal problem solving.
The Cwmtawe Cluster first employed REACH to deliver counselling sessions for children and young and now has expanded the project to cater for adults having witnessed a need for such a service.
REACH Project Manager and Counsellor, Katie Ruddy, said: "We are continuing to support patients through the pandemic online or via telephone. For most patients, this medium of therapy is very effective and we are able to support a large number of referrals.
"However, for some of our younger clients, due to the nature of their difficulties and personal histories, working remotely is not safe or as effective. When this is the case, we are supporting the parents and family as best we can until we can safely resume face to face working."
Patients can access the service through their GP or by contacting REACH directly.
Katie said: "We are working hard to reduce waiting list times and aim to see everyone within 4 weeks. Sometimes a patient is seen sooner. The demand for counselling has increased a lot this year but we are all working hard to continue to best meet the needs of the cluster and their patients."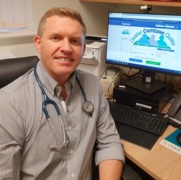 Cwmtawe Cluster Lead, Dr Iestyn Davies (left), said: "When we were researching services which would improve the lives of those living in our cluster, it became obvious that there was scope to improve counselling provision for children and young people.
"Thanks to transformation, our partnership with REACH is a making a genuine difference to the children and young people, who sadly need support, and their families, and what's more it's available to them on their own doorstep.
"What has become increasingly clear to us, however, is that there is a growing need to support adults with mental health issues, and we are delighted to announce that we are in a position to expand REACH's mandate to meet this demand."
Counsellors helping children and young people through play
It may be child's play but counselling sessions for children and young people in the Lower Swansea Valley are proving to be invaluable in tackling a rising tide of mental health problems.
The Cwmtawe Cluster has teamed up with children's counselling service REACH to offer play therapy and talking therapy sessions to three to 21-year-olds in need of such support. The service was launched in March 2019 and since the pandemic is being offered remotely although face to face sessions are still available with the necessary precautions.
Patients are either referred by their GP or self-refer through filling in a request form.
Jessie Jones (main picture), a play therapist for REACH counselling service, said: "Play is the language that children speak, as adults we can explain our emotions a bit more but children don't know how to express emotions. They may use the sand to portray their life or the stuffed animals to symbolise people, emotion or what they have gone through. It's easier for them to play, it's is a communication tool.
"Even with teenagers or young adults you can still use the play therapy to symbolise anxiety, it's not just talking."
While each patient is unique the common themes are anxiety, anger and grief.
Jessie said: "Anxiety is the main thing we deal with, anger can be one as well, there are lots of issues. We also see grief and loss.
"Typically, when they present themselves with anxiety, sometimes they don't know what they are dealing with, why they are so sad sometimes.
"Sometimes young children will get a bad belly, as adults we can tell that we are nervous or excited, they are different feelings, with young children, they don't understand the difference.
"We also see children with big emotions which they don't know how to process. If it's anger, they may be overwhelmed by it and end up punching things or hitting themselves, self-harming. It's about getting them to process that anger in a healthier way so that they are not hitting themselves or others.
"I try to get them to look at what triggers their anger. Help them be able to walk away and place themselves in a safe environment so they can cool down. Calming yourself down through breathing, we can all control our breathing and bring it back down.
"Sometimes we don't realise the little things which can make us angry or build it up."
Coming to terms with loss is another common problem.
Jessie said: "There are so many emotions that come with grief, such as guilt, wishing you had done more with that person.
"As children and adults, when you lose somebody, they don't want to talk about that person in case they make others around them feel upset. They don't want to remind them that they have lost them. If you have every lost someone no one can remind you that you have lost them, you carry them around with you forever.
"It's important to talk about them and the nice memories. Being able to process that loss is huge. If you hold it in and don't talk about it you are pushing down your emotions and not dealing with them and they could present themselves in later life."
For the vast majority of patients, the biggest and most important step along the road to recovery is the first step.
Jessie said: "I'm in awe of any child, or any person, who has the courage to walks through those doors. I never forget their first session and think how amazing and brave they are. When I first became a counsellor I worked with adults, and I know how difficult an adult can find it going to counselling, yet for a child to want to go to counselling and talk about their emotions, I think that's huge.
"It also encourages their parents. They must think, 'If my child can talk about their emotions and what's happened to them, maybe I can too'."
Jessie said that seeing a patient come out the other side of therapy was by far the most satisfying side of her job.
She said: "When I see them smiling at the end of it, it's a lovely feeling. I feel more proud of them because I don't see it as being on me, it's down to them. They had it all inside of them, it's maybe just shining a light on what tools they can use or what they need to do in order to help themselves.
"Everybody has it in them. I think sometimes we just struggle and don't see it, all it takes is a little bit of support and a safe place for them to explore their emotions."