Charity bike ride goes the extra mile to help fund key cancer research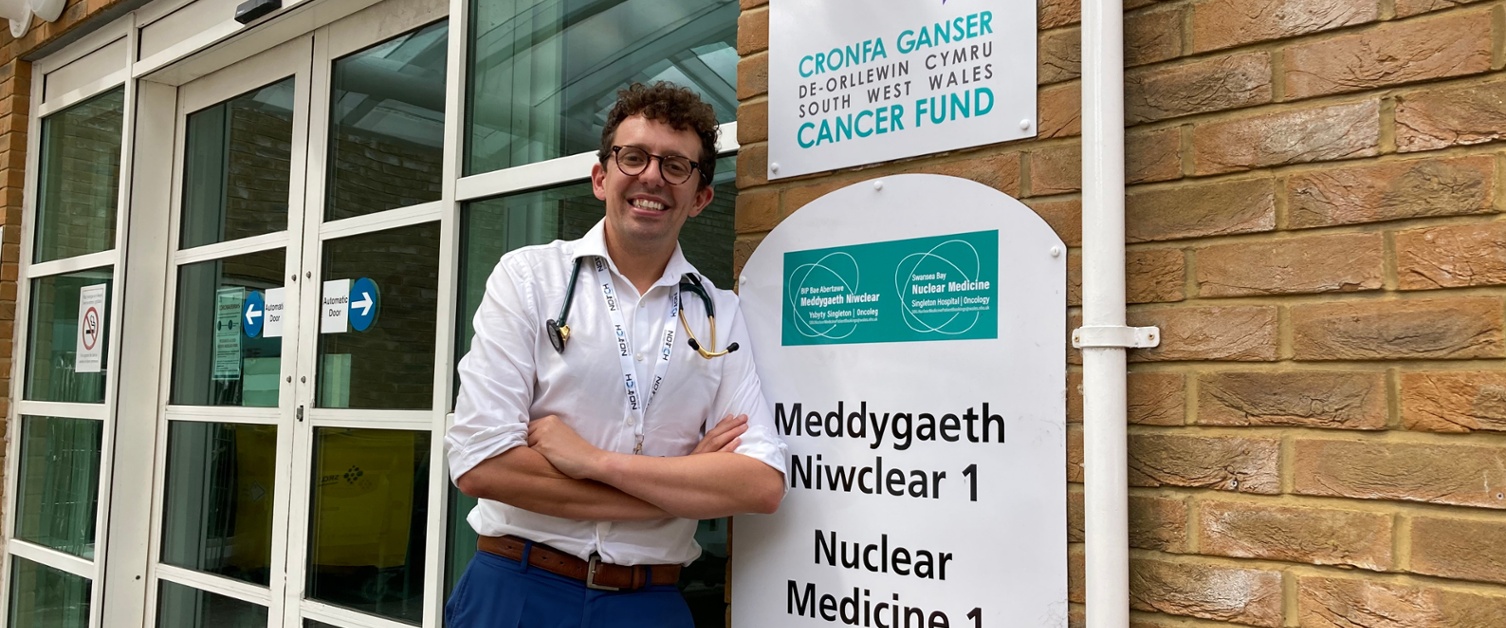 An annual charity bike ride is helping to fund key research in Swansea Bay into the treatment of cancer patients and reducing side effects caused by radiotherapy.
Jiffy's Cancer 50 Challenge, a 50-mile ride led by former Wales rugby star Jonathan Davies, continues to play a significant role in the work of the South West Wales Cancer Centre (SWWCC) based in Singleton Hospital.
The event, which also benefits cancer services at Velindre Cancer Centre, raised enough money through last year's challenge to fund a radiotherapy research role in Singleton.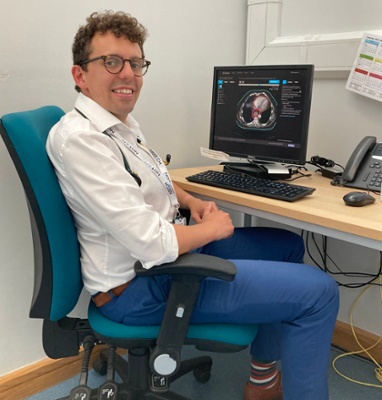 The research has focused on radiotherapy techniques and results for oesophageal and gastric cancer patients.
It aims to identify the correct levels of radiotherapy that needs to be applied in procedures, and significantly reduce side effects for patients.
Dr Jonathan Helbrow started his position as the SWWCC's radiotherapy researcher last September, and he says big progress has already been made in that time.
Jonathan said: "Radiotherapy is like surgery in that it goes through a process. There are elements of that process which can go very well or not as well as we would like.
PICTURED: Dr Jonathan Helbrow is carrying out key research into the treatment of cancer patients.
"A big part of my research is looking at those individual elements to see where things can be improved.
"There are different ways in which we deliver radiotherapy for each cancer.
"As clinical oncologists, we see patients in clinic and decide whether they need radiotherapy. If so, patients then have a CT scan, and outline on the CT scan the areas we want to target and areas which areas we want to avoid.
"A physics-based team works out how the radiotherapy is best delivered in order to ensure it hits the tumour and avoids the normal organs. We then assess their plan, and give the go ahead if the plan achieves this adequately. The patient then starts treatment.
"We are particularly interested in the process of outlining the tumour and producing the radiotherapy targets. If this is done in an accurate, consistent and methodical way, we know this makes a huge difference to patient outcomes. So looking at ways we can achieve this is a main goal for us.
"This is not just for the trials that we are working on currently, but for future trials and in oesophageal cancer as well as other cancer types."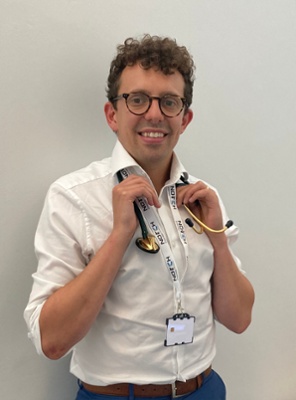 Early findings have already been presented at an international conference in Vienna, and further work is due to be delivered by the team in the USA in October.
Another important aspect of the research is looking at the use of proton beam therapy before surgery in oesophageal cancer.
The hope is that proton beam therapy has the same effect on the cancer, but with less severe side effects that can sometimes be seen with standard radiotherapy. This project involves collaboration with internationally-renowned centres such as The Christie in Manchester and London's University College Hospitals, and they are hoping to open a clinical trial later this year.
Jonathan said: "The side effects of the cancer treatment we give people can be significant. It's one thing that people have awful symptoms caused by their cancer, but the treatment can be pretty tough as well, so anything we can do in order to reduce the likelihood of side effects is an important thing.
"The clinical trial we are helping set up is using a type of radiotherapy which has only recently been made available on the NHS in the UK, and we are hoping this type of radiotherapy will help reduce the dose to the surrounding organs and reduce side effects, whilst still delivering the dose needed to the tumour.
"It is a really important bit of work and something we are really excited about."
Funds generated from the charity cycle ride have also helped research investigating how radiotherapy for oesophageal cancer affects the heart.
As well as research, the funding also supports Jonathan to provide clinical care, and he has delivered over 200 patient consultations in ten months.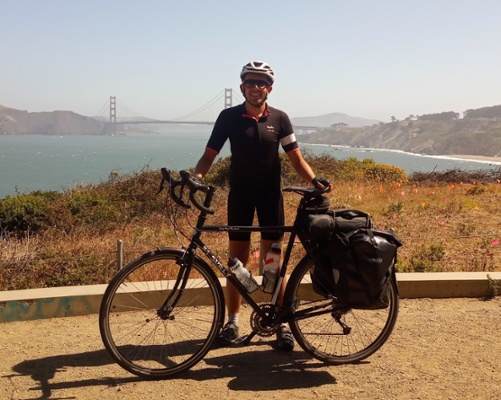 That element of his job serves as a further reminder of how important his research and the charity cycle is to the Swansea Bay community.
Having taken part in last year's event, keen cyclist Jonathan will again be among the riders gearing up for the third annual Jiffy's Cancer 50 Challenge on Sunday, August 20.
PICTURED: Jonathan is a keen cyclist, and will be among the riders for a second consecutive year.
More distances have been added to the original 50-mile course, allowing riders of varying abilities able to take part.
Jonathan said: "It was wonderful to be part of Jiffy's ride last year, and it has been so inspiring and encouraging to see the work we've been able to do thanks to the money raised by the ride since September.
"I have absolutely loved this role, and it is a privilege to be able to undertake the research and see the patients I have.
"We see on a day-to-day basis the significant effect cancer has on people's lives - on patients, their families and loved ones. The opportunity to try and improve the lives of these patients who are affected by cancer is really amazing.
"So the charity cycle plays a massive part in helping us carry forward the work we are doing.
"I experienced the camaraderie of riders last year and the support of the crowd was phenomenal. It is an emotional day, but one that serves an incredibly important purpose."
The SWWCC's charitable fund is one of 265 health funds managed by Swansea Bay Health Charity.
This is the health board's official charity, supporting patients, staff and services within Swansea Bay. Donations to the various funds are used for equipment, research, training and patient care.
Want to challenge yourself? Why not sign up and join in on the fun! Visit: https://cancer50challenge.co.uk/ to sign up now!
You can donate to Jiffy's Cancer 50 Challenge 2023 JustGiving Page by clicking on this link.
---

Swansea Bay Health Charity
Are you interested in raising money to support NHS services in Swansea and Neath Port Talbot? Did you know that Swansea Bay University Health Board has its own fundraising charity?
Swansea Bay Health Charity supports patients, staff and services within Swansea Bay University Health Board. Visit its webpage here to find out more.