Celebrating the teams finding treatments and life-saving drugs of tomorrow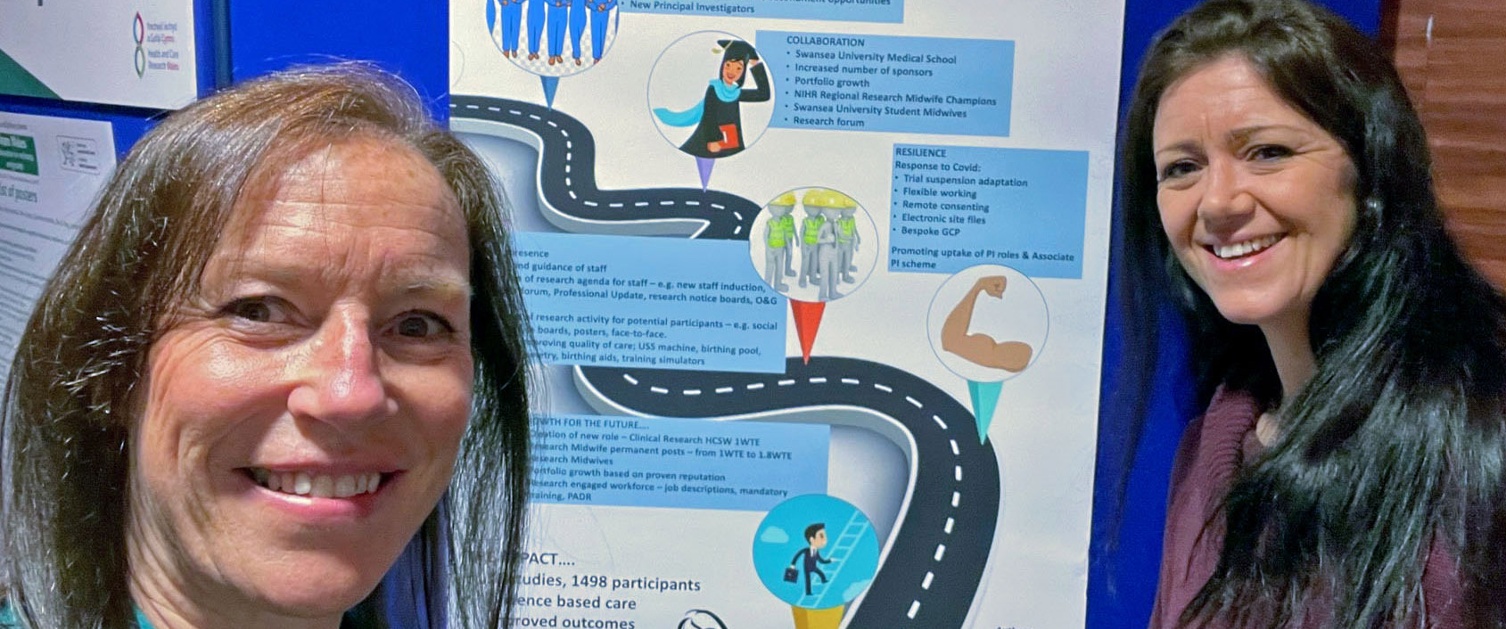 They are often the unsung heroes of the NHS – working tirelessly behind the scenes to find the new treatments and life-saving drugs of tomorrow.
Clinical researchers play a fundamental role in healthcare, across Wales, the UK and globally. And every year their achievements are celebrated on May 20th – International Clinical Trials Day.
Swansea Bay's research midwives Sharon Jones (left) and Lucy Bevan
Swansea Bay has a proud record in this field. And to celebrate the occasion we'll be highlighting just a few of the many new and recent studies the health board, its staff and partners have been involved with.
"Research is integral to our ethos as a university health board in delivering the highest quality care for our patients," said Research and Development Manager Jemma Rogers,
"We are proud to sponsor and engage in wide-ranging clinical studies, working closely with our academic partners in Swansea University and alongside industry partners within the life science sector across the UK.
"With the commitment and dedication of our research staff, we can offer patients key new treatments through clinical trial programmes.
"We can also offer staff the opportunity to be supported in their ambitions to deliver key clinical priorities for research."
Research is always a collaborative effort and Swansea Bay is fortunate in having an excellent research delivery team.
It's funded by Health and Care Research Wales and offers the expertise required to run clinical trials smoothly.
Additional expertise and resources are provided by the specialist team working out of the Joint Clinical Research Facility.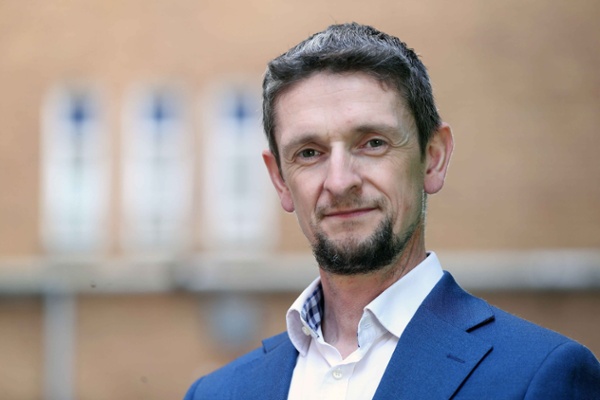 This is a bespoke facility housed in the Institute of Life Sciences at Singleton Hospital and at Morriston Hospital, jointly run between the health board and Swansea University.
A good example of this collaborative approach is the research, led by colorectal surgeon Professor Dean Harris (pictured), to develop a new blood test to detect bowel cancer.
The work is a collaboration between the health board, local spinout company CanSense and Swansea University Centre for NanoHealth.
The latest study linked to this research, known as Colospect, is about to start. It involves recruiting Bowel Screening Wales participants having a colonoscopy at Singleton and Morriston's endoscopy units.
Colospect is led by Public Health Wales on behalf of Swansea Bay UHB as study sponsor.
It will be delivered in collaboration with the health board and its research delivery team, Health and Care Research Wales and Swansea University Trials Unit.
The study is due to open in Swansea Bay next week, with recruitment of eligible participants following shortly after. It will eventually be open in each health board across Wales.
International Clinical Trials Day is an opportunity to recognize all that has been accomplished thanks to clinical trials and research generally, and of course the people behind them.
It falls on May 20th as this was the date in 1774 that Royal Navy ship's surgeon James Lind started what is considered the first randomized clinical trial, studying the effects of different treatments on scurvy in sailors.
Swansea Bay's research might not include scurvy but it does cover a remarkably wide range of conditions including cancer, diabetes, mental health, neurology, renal, respiratory, stroke – and many others.
During the pandemic, the health board participated in several trials to help determine effective, potentially life-saving treatments for Covid-19.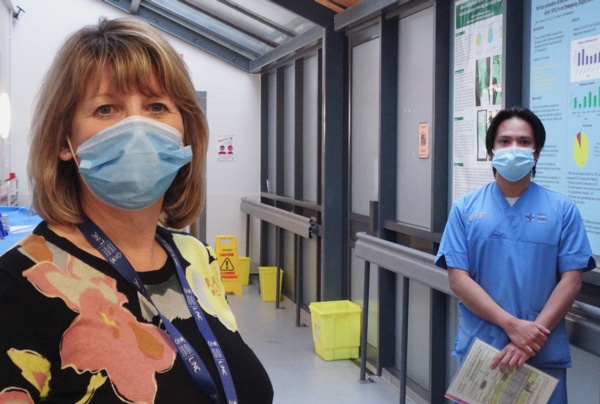 That led to the "small but mighty" research delivery team being nominated for a prestigious St David Award for its contribution.
Last year, Morriston Hospital's Welsh Centre for Emergency Medical Research (WCEMR) confirmed significant findings in how Covid alters the blood clotting process, which means current treatments can fail.
Research assistant Jan Whitley and research nurse Jun Cezar Zaldua made numerous trips into Covid hotspots to collect samples for the WCEMR study
One area which many people might not immediately associate with research is maternity. Again, though, Swansea Bay is extremely active in a whole range of clinical trials and studies.
Sharon Jones and Lucy Bevan are the health board's dedicated research midwives, working closely with Health and Care Research Wales as well as their colleagues in the health board.
"If we become aware of a clinical trial or study we think is relevant to our demographic, our expectant mothers, their babies and families, we will submit an expression of interest," said Sharon.
"The type of research we do is varied. We do a range of observational studies, randomized controlled trials and drug studies.
"And although we have a dedicated team of research midwives, it very much requires engagement of our colleagues. Our obstetricians and the midwives – and of course our patients."
Two currently ongoing trials they are involved with are Giant Panda and Will, both involving high blood pressure during pregnancy.
Craft, meanwhile, investigates the effect a caesarean section can have on women and their babies in subsequent pregnancies.
Research midwife Lucy Bevan added: "We have an impressive portfolio considering the size of our team. Sharon should be very proud of it."
Sharon added: "Our team is small but beautiful and I am proud of it because we do have an impact. We are a small site but often rate among the top recruitment sites.
"The research we are doing is important. It contributes to improving outcomes and the quality of care we provide for women and babies.
"But it is also good for us as professionals, knowing there are opportunities for career pathways within research delivery and within academic research."