Breast reconstruction patient's joy after happy ending to surgery delays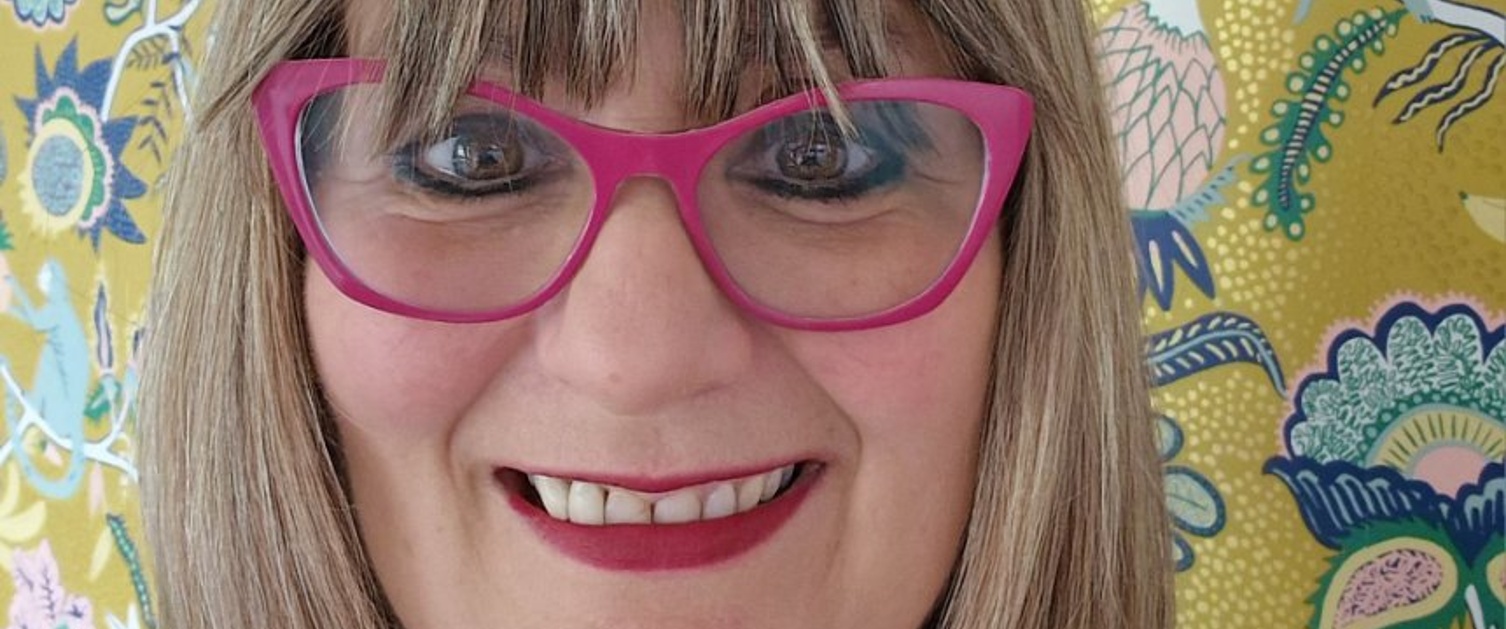 A breast cancer survivor who endured lengthy delays while waiting for reconstruction surgery says the results are beyond her wildest hopes after a successful operation at Swansea Bay this summer.
Karen Rogers, (pictured above), is from Magor in Monmouthshire and she had her surgery postponed three times earlier this year but has now had an autologous breast reconstruction, a procedure to rebuild the breast after mastectomy using tissue from another part of the body, at Morriston Hospital.
The surgery proved to be such a success that Karen now finds it hard to believe she had breast cancer and that she now looks 'entirely normal."
It's a happy ending to a heart-breaking and frustrating few years for Karen and other patients who have found themselves facing long waits for reconstruction surgery after the Covid pandemic effectively prompted a two-year halt to the service.
Swansea Bay is a regional centre for this type of surgery covering much of South Wales, with Covid disruption leaving a lengthy backlog to work through.
Karen's story was featured by BBC Wales in early June but a few weeks later, she finally had her operation and is now well on the road to a full recovery.
Karen said: "I couldn't picture what I would look like following the surgery but oh my gosh, I look normal! I feel in a way as if I've never had cancer. I don't think anyone could feel any better than that.
"The neatness is beyond my wildest hopes and I'd just like to thank my surgeon at Morriston Hospital, Mr Muhammad Umair Javed - who really is an awesome chap - plus all the staff involved.
"Perhaps in hindsight, it's not such a bad thing I had so many delays and complications because the end result is so fantastic."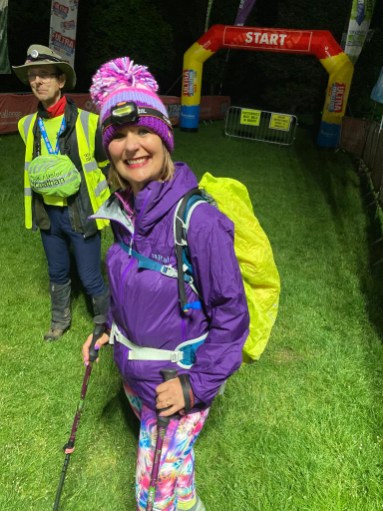 Karen's surgery had already been pushed back several times before the three postponements earlier this year.
After the mastectomy on her left breast in December 2016, reconstruction was deferred until after cancer treatment.
She then needed stomach surgery and once she recovered, the pandemic struck.
Operations restarted last year, but Karen endured further hold-ups due to planned staff strikes, worries over her white blood cell count and another patient needing immediate reconstruction surgery.
She had worn a prosthetic for six and a half years, either stuck to her skin or in a pocket of special bras.
"When I was told I'd be going in for the surgery on this final occasion, I didn't tell anyone. I didn't want to tempt fate," added Karen, who is now hoping to get back to enjoying the things she felt unable to do while waiting for the reconstruction.
"It had been such a long time. But in the end, to have people like Mr Javed and his team working in Wales; we are so lucky. The kindness of everyone involved has been so brilliant.
"I was told everything as I went along, about things that could potentially go wrong. It was so honest and up front.
"I also had a breast reduction done at the same time. I was told that would only happen if everything went according to plan during the surgery.
"It didn't go to plan, it went on for quite a lot longer than expected but Mr Javed went ahead with the reduction anyway, which has saved me having to back in for another operation and more delay.
"I was back in at Morriston the other day, seeing the breast reconstruction nurse specialist, Julia Warwick, and Mr Javed came into the room, shook my hand, checked everything over and asked me how I was feeling. He wasn't due to see me but made the time to do so.
"I haven't had a ceremonial burning of my false boobs as yet; I will wait a little while longer before I do that. But I'm hoping to get back to swimming with my grandsons soon; that's one thing I've been looking forward to so much. I would have felt too self-conscious before but that's behind me now."
Sarah Williams, from Radyr in Cardiff, is another patient who is finally hoping to get her life back on track following recent surgery after suffering significant delays in her own treatment.
Sarah said: "I had my surgery on July 10th, that's after it was cancelled in June and I'm so happy I've had it done.
"I'm surprised in many ways that the surgery is available on the NHS but I'm very glad it is, as my confidence as a person went right down.
"I was a shadow of the person I am but now I'm getting back to normal. It's fantastic.
"I'd had a mastectomy in March 2019, which is of course when Covid brought everything to a halt.
"I was then due to have reconstruction surgery a year after, but it was cancelled.
"I was told it would be another year or two. I felt my life was then on hold.
"There were so many things I didn't feel comfortable doing, like going on a girls holidays, for example.
"It's been a long process but now it feels like it's really coming to an end.
"I know there are so many people waiting for lots of different treatments in a worse situation than I've been in but when you see so many happy people in the waiting room at Morriston Hospital, so many with massive smiles on their faces, you can see what a huge difference it is making.
"The recovery period is about 8 to 12 weeks. I had a brief hiccup but I'm hopefully doing fine. I've got a new godson and it'll be great to do things like take him swimming. It's been a tough period of my life, but I'm so glad to be where I am today. I have to say, Julia and the whole team at Swansea Bay are just amazing people."
Swansea Bay Consultant Plastic Surgeon Muhammad Umair Javed (pictured right), who performed both Karen and Sarah's surgery and nurse specialist Julia Warwick are both well aware that while there's been positive news in recent months, there is still much work to be done.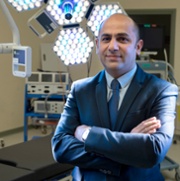 Muhammad said: "There's still is a long waiting list, there is no denying that.
"We're trying to address our backlog. We are grateful to patients like Karen and Sarah who give us positive feedback and we try our very best to provide the best results for our patients.
"We're trying to address the backlog which has impacted reconstructive services throughout the UK.
"We are not there yet, we're not where we want to be. And there are a number of issues that need to be addressed, specifically around staffing and recruitment and the availability of more theatre capacity. But we are working hard to tackle these issues."
Julia (pictured below) added: "We acknowledge, especially with delayed reconstructions, that patients in these situations have been waiting for a long time. We acknowledge that this is a very stressful time in their lives and we acknowledge their patience and understanding around the occasions when surgeries are unavoidably cancelled or re-arranged for various clinical needs.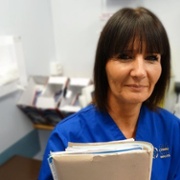 "We genuinely appreciate their patience in understanding this. We acknowledge the profound impact on ladies who are waiting for delayed reconstruction. That's in terms of the psychological and physical impact. We are aware of the impact delays have on mental health and wellbeing.
"Unless you have been through the things our ladies go through, you cannot say we understand how they feel, not least because each experience is different. But we do empathise with them and acknowledge the impact delays are having."
Meanwhile Karen is now hoping to do her bit to support other patients after her own positive experiences by speaking at a Breast Reconstruction Evening at Morriston Hospital on October 13th.
Julia added: "She is giving a talk at our open evening in October, so Karen is now effectively an advocate for us, which is just brilliant.
"Most of our ladies will say that they're happy to talk to anyone over the phone who is considering reconstruction to let them know about their experience."
For more details about the evening and to reserve a place, email Julia.Warwick@wales.nhs.uk