Swansea Bay University Health Board employees and patients have lent their voices to a bid to promote brain injury awareness and neuro rehabilitation services across Wales.
Staff from the Regional Neuropsychology and Brain Injury Service, based in Morriston Hospital, co-ordinated a flash mob, which sang a rendition of the Les Miserables anthem, 'Do you hear the people sing?', after joining forces with the SameYou charity set up by Game of Thrones star Emilia Clarke.
The flash mob included 150 NHS staff, patients, family members and key stakeholders from across Wales.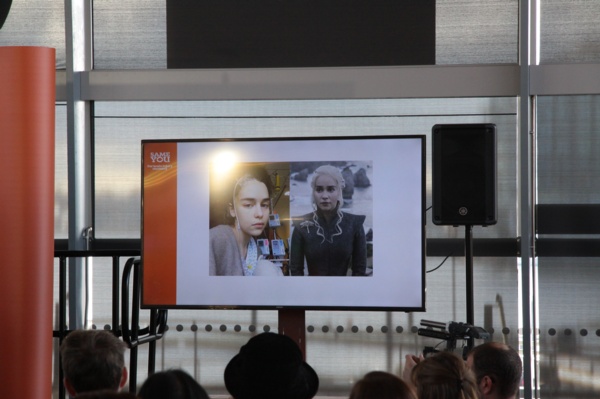 The British actress knows the difficulties faced by those attempting to recover from brain injuries only too well having suffered two life-threatening brain haemorrhages in 2011 and 2013.
She recently spoke publically about her experiences for the first time and sent a video message to the gathering.
"I know from personal experience that the impact of brain injury is shattering.
"Recovery is long-term, and rehabilitation can be difficult to access. Brain injury can be an invisible illness, and the subject is often taboo.
"We must help young adults take control of their recovery and allow them to open up without fear of stigma or shame."
Adding that she wanted to her improve provision as well as awareness she said: "While I was recovering, I saw that access to integrated mental and physical health recovery programs are limited and not affordable for all. I am determined to help."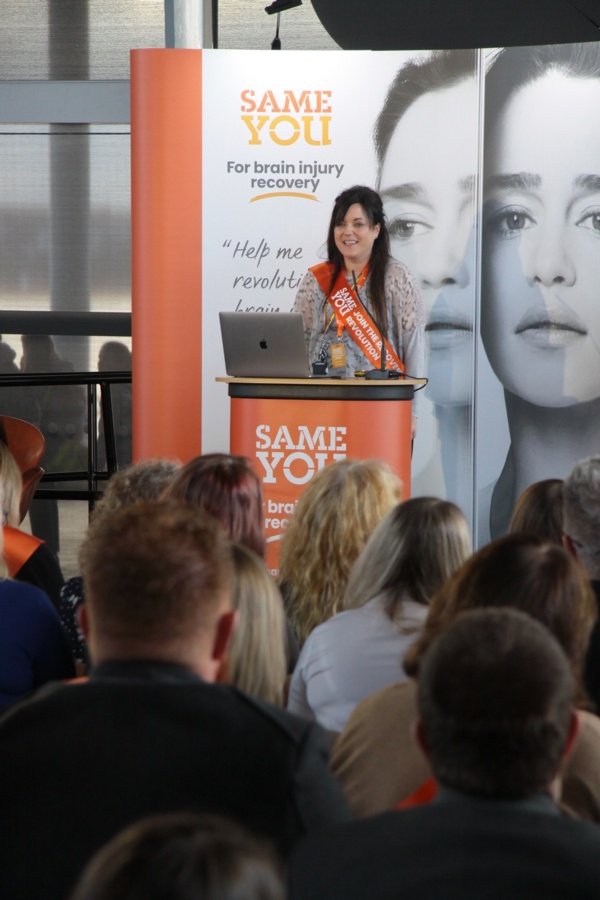 Dr Zoe Fisher (pictured below right), lead for community neuro rehab in Swansea Bay, said: "We have formed a partnership with the SameYou charity, which has been established to raise awareness about brain injuries, and to particularly highlight that it happens to young people as well, because a lot of the time brain injuries are associated with strokes and older people.
"We also want to highlight that the impact of brain injury is often not visable – it is often referred to as the 'hidden disability'. People may not have physical problems that can be seen but many have severe emotional and cognitive difficulties.
"Perhaps people fail to recognise the significance of their injury, making things even more difficult for them to get the services that they need.
"After someone has had a brain injury it can affect all aspects of their life - their physical functioning, cognitive functioning, the way they think, their memory, attention and concentration, psychological and social functioning.
"People experience so many losses, many cannot go back to work, some can no longer drive, roles in the family change, ultimately people can become socially isolated, so our job is to help people rebuild their lives.
"We need to work together to address gaps in service provision and rethink models of brain injury rehabilitation to focus on improving wellbeing as well as reducing impairment."
Of their famous patron she said: "Emilia Clarke has been very courageous. It must have taken a lot of strength for her to tell her story to the world's media in the hope that doing so would make a real difference for people living with brain injury.
"By telling her story, Emilia Clarke has raised significant awareness of the hidden disability. We have a lot of young people in our service who look absolutely 'fine' but struggle with fatigue, memory problems, concentration problems, and huge psychological adjustment issues because they lost the life the used to have overnight. They have been so grateful to Emilia for starting the conversation about brain injury.
"In many cases people feel they have lost their sense of identity and they feel lost. We aim to help people rebuild meaningful and fulfilling lives again."
Dr Fisher, who spoke at the event in Cardiff, added: "The event was epic. It was so moving that so many people gave their time to come to the Senedd with us to raise awareness and the flash mob highlighted beautifully the power of working together."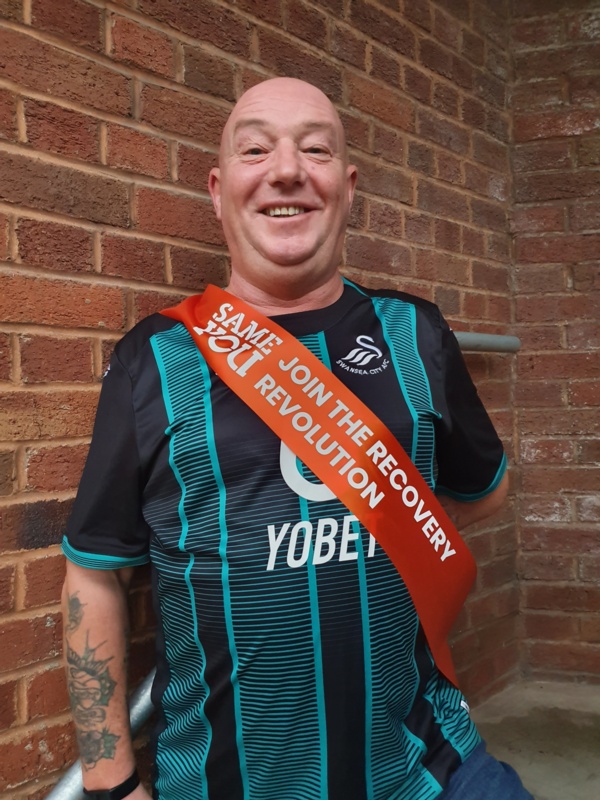 Russel Williams (right), aged 58 from Swansea, suffered an acquired brain injury in 2017. This is his story.
"I had a bleed on the brain two and a half years ago but I was a one of the lucky ones and survived. I have no idea what caused it, it's just one of those things that happen to people.
"I was away on exercise with the Territorial Army and I just went man down. I just collapsed and that was it. I didn't remember anything for two weeks. They rushed me to hospital and I have no memory of any of it.
"In the beginning it affected me really bad. I lost my job with the TA, I lost my driving licence, I was a wedding photographer so I lost the business, and it really did affect me. I wouldn't go out. I wouldn't talk to anybody, I think I was a bit embarrassed by it all.
"I was used to being 100 mph and went to nothing and had nothing.
"And then I got referred to the brain injury service in Morriston Hospital and they have given me some of my life back. They probably saved my life as well, because I was in a real dark place.
"They push you and push you to get involved in so many things that I think my brain is starting to work again. I still suffer memory loss and have a couple of balance issues but I can deal with that. I'm walking, talking and breathing. That's the most important bit.
"They are absolutely fantastic and I can't praise them enough. If ever I won the lottery I would give half the money to this department."