Annual MOT-style reviews launched for heart failure patients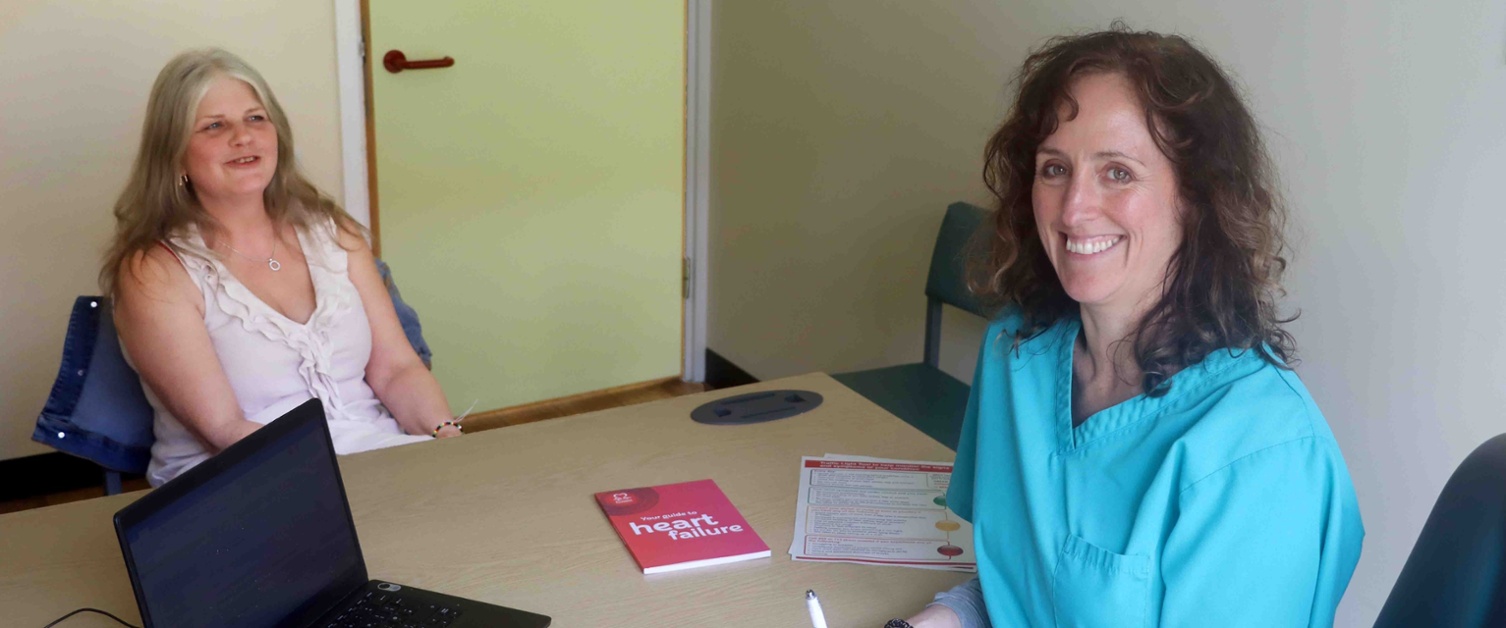 Main image: Tracey Parry, left, who lives with heart failure, has her annual review with advanced heart failure pharmacist Kerys Thomas.
Tracey Parry admits people gasp in disbelief when she tells them she is living with heart failure.
Medication keeps her as well as she can be, living an active and fulfilled life.
And now the 58-year-old grandmother is among the first of thousands like her across Swansea Bay to receive an extra check-up to help keep the chronic condition under control.
In what is believed to be a first for Wales, the Community Heart Failure Service is investing in MOT-style annual reviews for patients whose hearts are not able to pump blood properly.
This can cause symptoms such as breathlessness, tiredness and swelling in parts of the body due to a build-up of fluid. Many patients also suffer from anxiety, depression and have difficulty sleeping.
Lead by specialist pharmacists and nurses, the reviews are wide-ranging and include an electrocardiogram (ECG), a simple test where sensors are put on the skin to measure how well the heart is beating, a medication review, diet and exercise advice and education about heart failure.
The idea is to spot any deterioration or prospect of it early so it can be nipped in the bud, keeping the patient stable and at home.
"My priority is staying out of hospital," said Tracey, a grandmother from Tonmawr in Neath Port Talbot.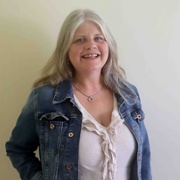 Tracey Parry, 58, from Tonmawr in Neath Port Talbot is one of the first patients with heart failure to benefit from a new annual review service. Credit: SBUHB
"I was happy to get the letter for an appointment for an annual review, but also a bit anxious of having tests in case they showed I was getting worse."
They revealed Tracey remains stable, providing a much-needed confidence boost which has empowered her to carry on as normal.
Advanced heart failure pharmacist Kerys Thomas, who leads the annual review service, said: "We are investing in time and education with the patients to keep them as well as possible. This will reap benefits down the road."
Patients who attend the reviews, which began in April in outpatients at Neath Port Talbot Hospital, can be referred on to other parts of the heart failure service if needed.
"If we can send a patient away knowing what to look out for and that they should contact their GP if that happens, we are able to prevent hospital admissions," said Kerys.
She works with the nurse-led Community Heart Failure Service four days a week, thanks to a £600,000 ongoing annual investment in the service as a whole by Swansea Bay University Health Board.
The money was awarded after a detailed business case demonstrated how an initial investment in service transformation by primary care benefited patients.
With just under 5,000 heart failure patients across Swansea and Neath Port Talbot, the once-small service had been swamped with work.
And while care continued during Covid, the pandemic gave them an opportunity to implement top-to-bottom reform.
With extra nurses on board they were able to make sure patients avoided hospital admission wherever possible and, where unavoidable, that the correct support allowed discharge at the earliest opportunity.
Both pathways were vital during Covid and they continue today as part of a seamless service across GPs, the community and hospital.
No matter where the patient starts their journey – whether they are diagnosed as an inpatient or outpatient – the 34 clinics the service runs each week on top of phone calls and home visits ensure they remain supported.
The Community Heart Failure Service also sits on all eight Virtual Wards, supporting treatment in the community, and it advises GPs on how to manage those heart failure patients they see.
The annual review is a new string to their bow, producing even greater benefits for patients.
As those who are acutely unwell with heart failure are already seen regularly by the service, Tracey, who is stable and under the care of her GP, and others like her are being called for review first.
Heart failure nurse and interim team lead Hayley Taylor said their whole service provides hope following a frightening diagnosis.
"Patients are frightened with regards to their diagnosis and feel they are facing an uncertain future, but we know we can treat and support them and we really can make a difference."
Tracey too was plunged into "doom and gloom" after her 2019 diagnosis came out of the blue.
She had incorrectly put breathlessness and fainting down to stress and the menopause.
And while two thirds of heart failure cases are caused by coronary heart disease, doctors think Tracey's might have been caused by a virus.
She gave up her job in a care home and thought her life was over.
But she remains stable and active thanks to a positive attitude, the right medication and the support of family and friends.
While always careful not to overdo it, Tracey practices yoga, goes for walks, enjoys gardening and has even done some cold water swimming with a local group. This has helped her to shed three-and-a-half stone, which also benefits her heart.
"My heart is working as well as it can. I have got a disability but people think that I haven't. They gasp because they don't realise there are different levels," she said.
"I felt good after the annual review. I felt safe and reassured and also valued. I wasn't rushed.
"I went away feeling positive. It's a good service."