Help stop the spread of infections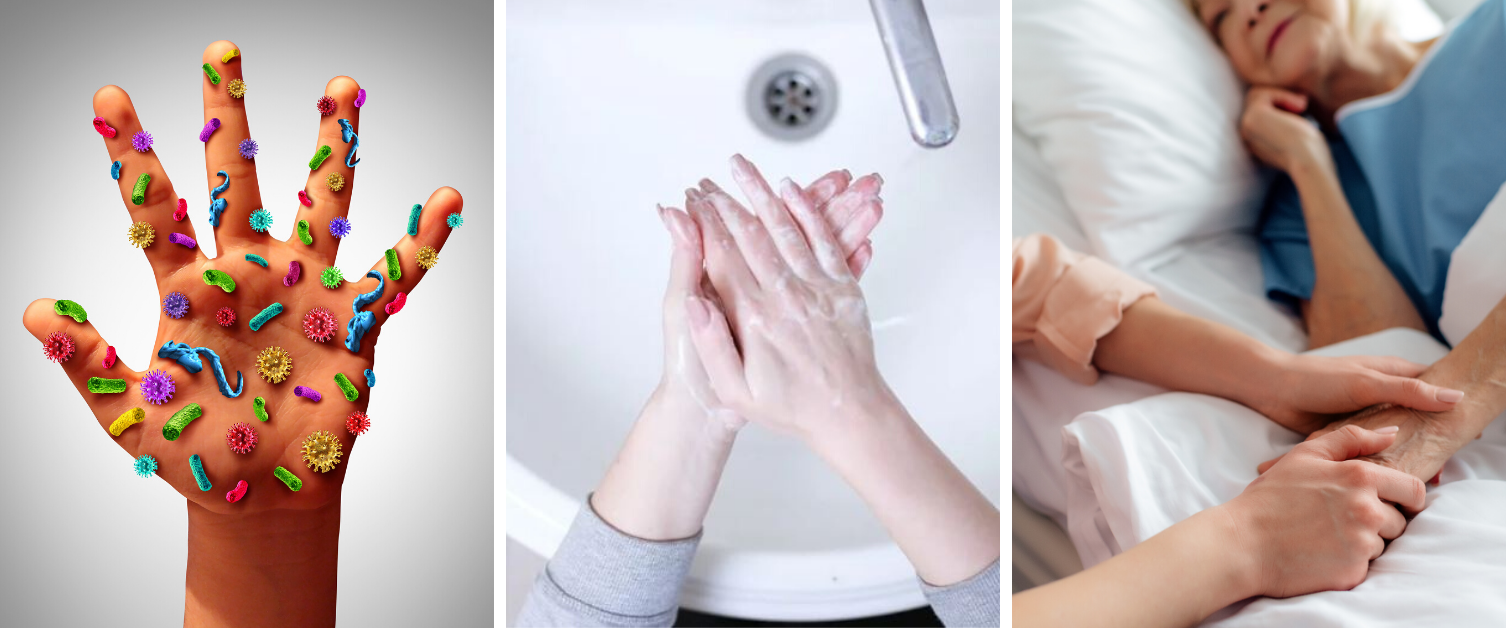 About this page
The spread of infections and illnesses happens all over the world and it is no different in Swansea and Neath Port Talbot.
Bacteria and viruses which cause illnesses like the flu, norovirus and coronavirus (COVID-19) are easily transmitted from person to person, or sometimes on to objects.
While some of these bugs are harmless, others can make you, your family and friends seriously ill.
To help you stay safe from infections, we've put together some common sense advice below.
What can I do to stop the spread of infections?
It may sound obvious but washing your hands is one of the easiest things you can do to stop the spread of infections and illnesses.
Washing your hands with soap and water and drying them afterwards removes the dirt, bacteria and viruses that can spread to other people or objects.
How to wash your hands properly
To wash your hands properly, you should spend 20 seconds rubbing them with soap before you rinse it off with clean water. This is about the same amount of time it takes to sing 'Happy Birthday' twice.
Follow the steps listed below for the best method of washing your hands. Make sure you wash your wrists too while following this advice: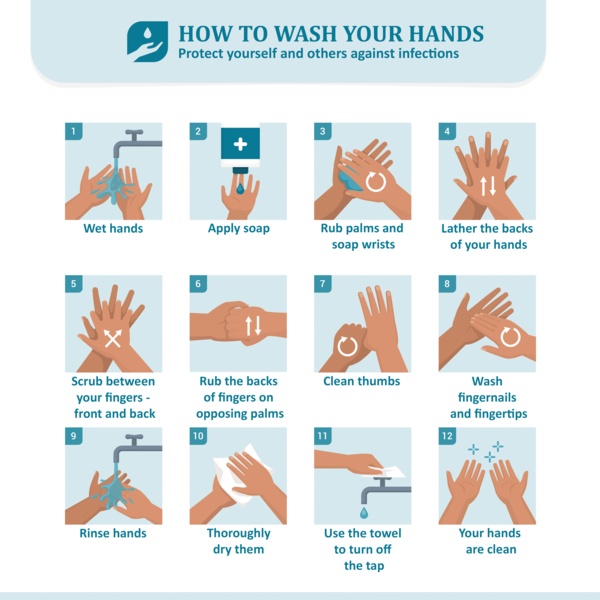 Wet hands
Apply soap
Rub hands palm to palm and soap your wrists too
Lather the back of your hand with the palm of your other hand
While doing this, interlock your fingers and scrub between them
Repeat with your hands the other way around
Lock your hands so your fingers fold into your palms and rub them back and forth
Hold your thumb in one hand and twist to clean - repeat with the other thumb
Rub your fingernails and fingertips in a circular motion in the palm of your other hand
Rinse your hands and thoroughly dry them
Use a single use towel to turn off the tap
This video produced by the NHS also shows the best way to wash your hands:
A song video is also available to help toddlers and children learn how to wash their hands.
When should I wash my hands?
You shouldn't only wash your hands when they're visibly dirty. You can pick up bacteria and viruses from places you wouldn't even think about.
We can all transmit bacteria and viruses to - and pick them up from - everyday objects like light switches, shopping trolleys and baskets, door handles, chip and pin machines, TV remotes and more.
You should always wash your hands:
After using the toilet
After changing nappies
After coughing, sneezing or blowing your nose
Before and after handling raw foods
After touching pets and other animals, or cleaning up after them
Can I use hand sanitiser instead?
Alcohol gels and hand sanitisers are important too but they are not always effective against certain illnesses, including norovirus.
If you don't have access to soap and water, use an alcohol-based hand sanitiser that contains at least 60% alcohol.
But if you do use a hand sanitiser, make sure you wash your hands regularly too.
Help us prevent infections in our hospitals
We know you want to see your loved ones and make sure they're ok while they're in hospital but if you're not feeling your best, please don't visit them.
They may be nearly back on their feet and you make think you have just a sniffle or a bit of a funny tummy but it could be a bug that makes them or another patient seriously ill.
Wait until you feel better and consider phoning or video calling with the person you want to visit instead.
If you're in good health and do visit a hospital patient, please make sure to wash your hands when you arrive and use the sanitisers available at the entrance to every ward.
Public toilets with sinks and handwash are available for you to use near the entrance of Morriston Hospital, Singleton Hospital and Neath Port Talbot Hospital. Please take a moment to go in and wash your hands before heading to where you need to be.
What can I do to stop other people catching my illness?
If you've got the flu, norovirus or any other infectious illness, stay at home and do not attend work or school.
For many illnesses, including flu and stomach bugs such as norovirus, there is no specific cure. The best thing you can do is to stay at home while it runs its course.
If you are coughing or sneezing, cover your nose and mouth with a tissue then throw it in the bin. Wash your hands immediately afterwards.
You also need to clean and disinfect any surfaces or objects that you frequently touch at home or in work.
Page updated: 5 March 2020