Vaccination Newsletter 17th of February 2022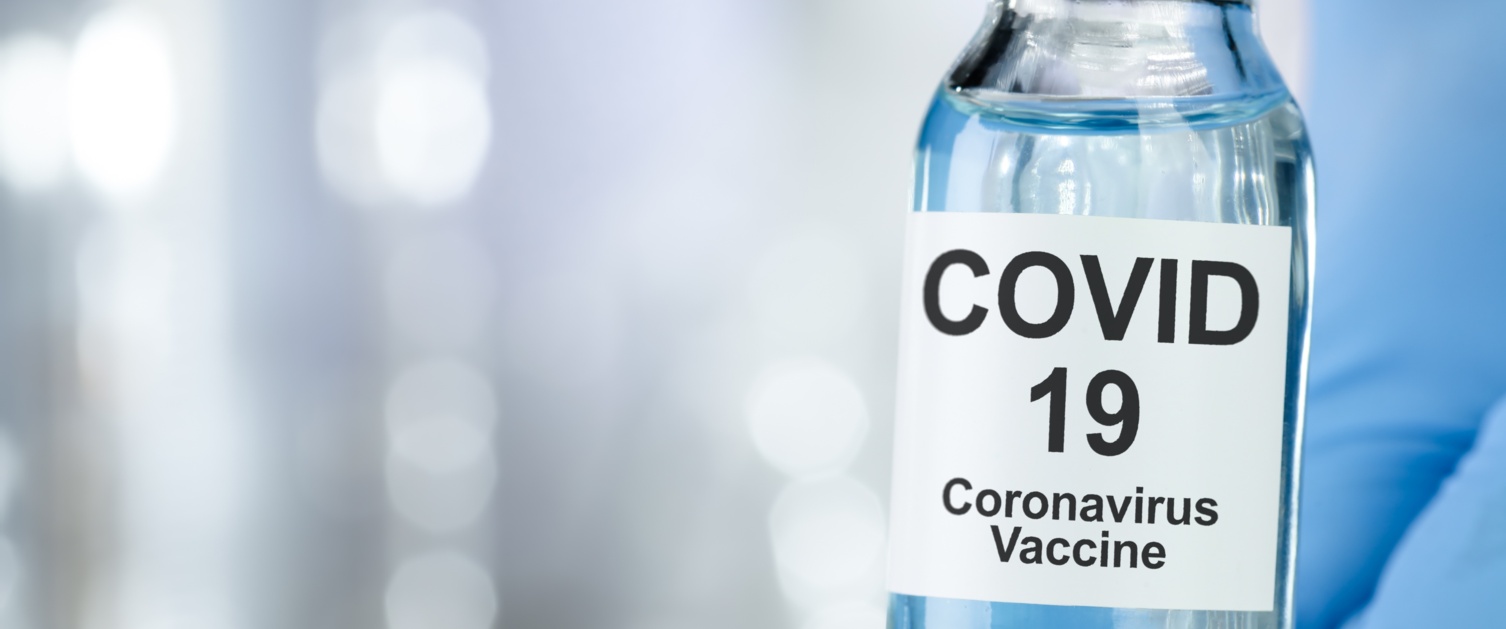 ⚠️ Storm Eunice – All health board vaccination centres will be CLOSED tomorrow (18th). We will reschedule appointments. We plan to open this weekend, but if you have an appointment and would prefer not to come in, choose a drop-in session or book online https://sbuhb.nhs.wales/coronavirus-covid-19/information/vaccine-in-swansea-and-npt/
We will be keeping a close eye on the weather. Keep an eye out for further updates.
Remaining Covid restrictions are gradually being relaxed in Wales because infection levels are declining.
Good vaccination take-up rates are one of the main reasons for the drop in infection rates, which is encouraging. But we're not going to take our foot off the pedal yet. We're looking to the next few years where controlling coronavirus and Covid will depend on continuing vaccination coverage.
For now, coronavirus is still circulating in our communities and we know that some people remain unvaccinated or haven't had all of their vaccines. Others will become eligible soon.
Our doors are still open for vaccination, whatever dose you need. We've listed all the venues and times in the 'latest news' section below. You can drop in or book an appointment online.
We're also doing targeted work with local groups and minority communities to gauge interest in dedicated vaccination sessions, so keep an eye out for further updates.
In the meantime, if you have had difficulty accessing your Covid vaccinations, please tell us about your experience in our online feedback form.
The more information we gather, the better we can target our resources.
You can read more about what we're doing in 'latest news' below.
Latest news
Vaccination of children aged five to 11 not in a clinical risk group
All five to 11 year olds in Wales will be offered the Covid vaccination.
The vaccine is already being offered to children in this age group who have underlying health conditions and those who live with someone whose immune system doesn't work properly.
It's too soon to give details of how and when the vaccinations for five to 11 year olds will be rolled out in Swansea Bay. We will update you soon once our plan is in place.
In the meantime, Health Minister Eluned Morgan is encouraging parents and carers to visit the Public Health Wales website for information about vaccination and to begin a conversation about whether you want to take up this offer.
The Welsh Government will also be publishing an update of its Vaccination Strategy next week, which will set out further detail about the offer.
Vaccination is the most important thing we can do to protect ourselves and our children against ill health. They prevent up to three million deaths worldwide every year.
Go to the Public Health Wales website to find out more about the Covid vaccination programme.
Go to the Welsh Government's website to read the full statement from Eluned Morgan, Minister for Health and Social Services, on vaccinations for five to 11-year-olds.
The United Nations of Vaccination
It doesn't look like much from the outside, but a tiny vaccination clinic in the heart of Swansea has become a mini United Nations.
In just a few weeks, staff have given Covid vaccines to people from countries spanning a third of the globe, with 23 nationalities coming through the door in one day.
They have given students, teachers and expats who have come to live in Wales from as far afield as Mongolia, Vietnam, Brunei and Russia in the east, to Canada and the US in the west, vaccinations or a crucial booster dose.
They have put around 78 pins in their map already – very large countries like the US have pins in individual states - and want to be able to put at least one pin in all 195 countries.
The Local Vaccination Centre's location outside the Guildhall is ideal for those at Swansea University's Singleton campus and those who access services from organisations in the area.
Image below shows clinical supervisor Andrea Howells putting a pin in the map at the Local Vaccination Centre at the Guildhall, Swansea.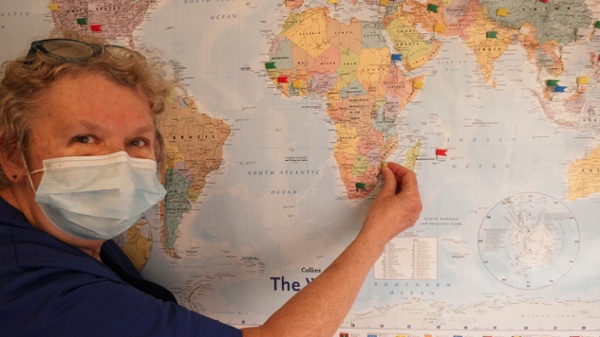 Getting the vaccine
⚠️ Storm Eunice – All health board vaccination centres will be CLOSED tomorrow (18th)
You can get whatever dose you need at drop-in sessions at our centres or a number of community pharmacies. See the details below.
We also continue to invite those who become eligible.
And you can go to this page to book a vaccination at one of our centres at a time that suits you.
*Please note, the days and times stated below are correct as of Wednesday, February 16th, but could change. We advise you to check the opening days and times of vaccination venues on the main vaccination page on our website before you go.*
Drop-in sessions for anyone 12 and over
A new pop-up clinic has been opened in Croeserw Community Hub, Bryn Siriol, Cymmer, SA13 3PL.
Drop in between 10am and 3.30pm on the following dates.
Wednesday, February 23rd
Thursday, February 24th
Friday, February 25th
Morrisons in Baglan and the Guildhall in Swansea are home to two of our local vaccination centres, which are open to drop ins between 9am and 3.30pm on week days.
We also have a local vaccination centre outside Pontardawe Leisure Centre, which is open between 9am and 3.30pm on Monday, February 21st and Tuesday, February 22nd.
The Bay Mass Vaccination Centre is open every day between 9am and 8pm for drop ins.
Please note that the opening times will be 10am to 6pm on Saturday, February 26th, Sunday, February 27th and Saturday, March 5th.
Community pharmacies offering vaccination until Sunday, February 27th
Swansea:
City
Well - Urban Village, Unit 4, Urban Village, 215 High Street, Swansea, SA1 1NW. Monday and Wednesday, 9.30am to 5pm.
Clase
Well - Clase, 94 Rheidol Avenue, Clase, Swansea, SA6 7JS. Monday and Wednesday 9.30am to 5pm.
Gorseinon
Welchem Ty'r Felin Pharmacy - Cecil Road, Gorseinon, Swansea, SA4 4BY. Tuesday only, 9am to 1pm and 2pm to 6pm.
Mayhill
Welchem Mountain View Pharmacy - 53 Mayhill Road, Mayhill, Swansea, SA1 6TD. Monday only, 9am to 1pm and 2pm to 6pm.
Mumbles
Newbury Pharmacy, 35-37 Newton Road, Mumbles, Swansea, SA3 4BD, Wednesday to Friday, 9.30am to 5pm.
Welchem Castle Pharmacy - 44 Queens Road, Mumbles, Swansea, SA3 4AN. Thursday only, 9am to 1pm and 2pm to 6pm.
Penclawdd
Penclawdd M Rees, Sea View, Penclawdd, Swansea, SA4 3YF. Monday to Friday, 9am to 1pm and 2pm to 6pm, Saturday 9am to 12pm and Sunday 11am to 1pm.
West Cross
Well – West Cross, 8 Alderwood Road, West Cross, Swansea, SA3 5JD. Tuesday and Wednesday, 9.30am to 5pm.
Neath Port Talbot:
Glynneath
Vale of Neath Pharmacy, Vale of Neath, Chain Road, Glynneath, Neath, SA11 5HP. Monday to Friday, 9am to 5pm. Sunday between 10am and 5pm.
Neath
Well - Neath, 130 London Road, Neath, SA11 1HF. Monday and Wednesday, 9.30am to 5pm.
Skewen
Well - Skewen, 37 New Road, Skewen, Neath, SA10 6UT. Monday and Wednesday, 9.30am to 5pm.
Latest Covid vaccination figures
Please note: Figures correct as of 1pm on Wednesday, February 16th. These figures are for the Swansea Bay University Health Board area, not the whole of Wales.
1st dose: 304,804
2nd dose: 285,494
3rd dose (for the immunosuppressed): 7,202
Booster dose: 220,694
Running total (1, 2, 3 and booster doses): 818,194
That's all for this week. Many thanks for reading.