COVID-19: temporary changes to some of our services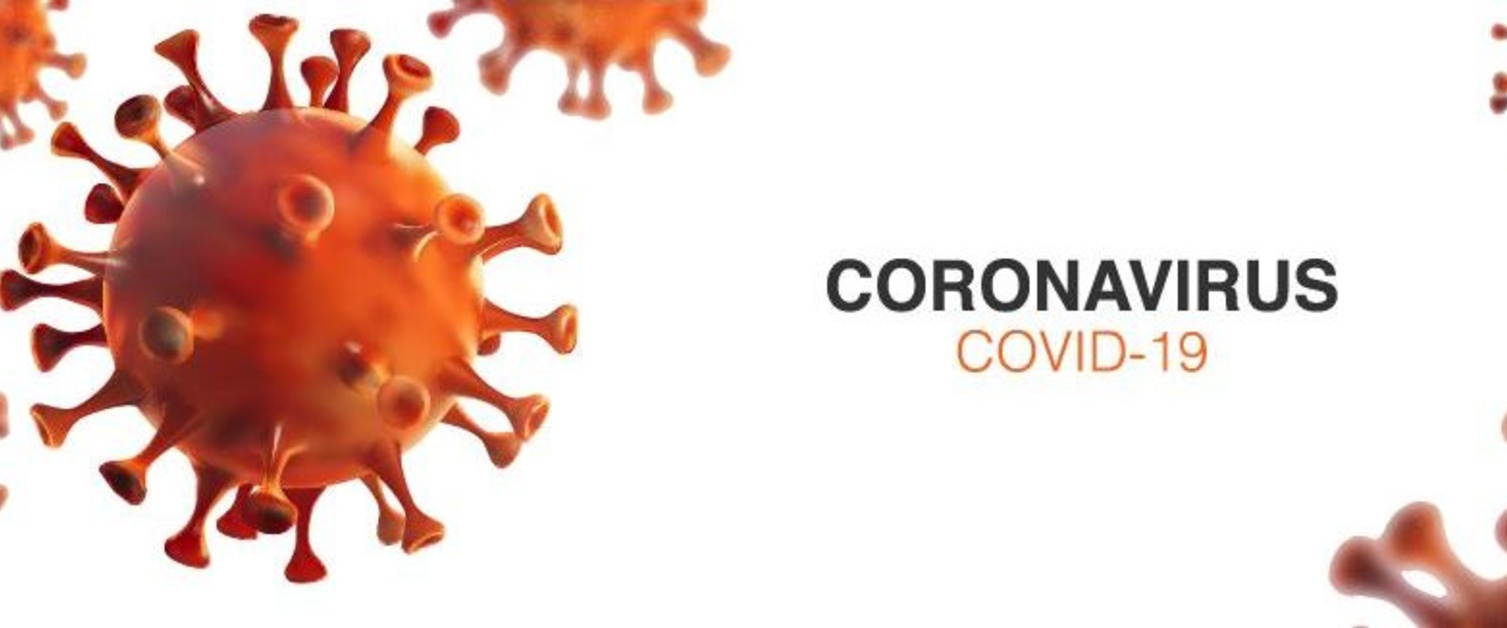 COVID-19: temporary changes to some of our services
In response to the coronavirus situation, Swansea Bay University Health Board is making temporary changes to the way we deliver some of our services.
We hope you will understand that we must reprioritise how we use our staff and resources during this extremely challenging time. Our focus is on keeping patients safe, and ensuring everything possible is done to provide care to those who need it the most.
We apologise for the inconvenience or distress this may cause, but ask you to please bear with us.
Please be assured that emergency surgery and operations for cancer and other clinically urgent conditions will continue.
Go to this page for more information about our services restarting
New visiting guidelines from July 2020
We are introducing these in a phased approach. Please go here to find out more
Please note: you must NOT visit if you are feeling unwell, especially if you have a high temperature or new persistent cough.
We have free WiFi on all our sites, so if you can, please 'virtual visit' your relative or friend on their smartphone or tablet on WhatsApp, FaceTime, Messenger etc
To help us manage telephone calls to our wards from relatives checking on patients, we are asking patients to nominate a single member of their family (or carer) to be the designated person to contact us. If your loved one is not well enough or able to designate someone, we will discuss this with a family member. Having a designated person will avoid several members of the same family ringing the ward.
Outpatient clinics
We have had to suspend many of our outpatient clinics, and are concentrating on urgent cases. We apologise for this inconvenience.
Please do not attend a booked appointment unless you have had a specific text, phone call or letter asking you to come in. We will be re-booking your appointments as soon as possible and will let you know in due course.
Clinics still going ahead
Some outpatient clinics will still be running. If you have an appointment with these clinics, please attend as arranged, in line with the instruction in your original appointment letter (unless you hear otherwise from us.)
Paediatrics, Neonates, Ophthalmology, Thyroid, Oncology
Renal - Go to this page for more detailed information for renal patients.
Antenatal - Go to this page for more detailed information on changes to antenatal care.
COVID-19 updates for maternity services
These are the current arrangements for our maternity services in the Swansea and Neath Port Talbot areas.
Visiting Information Summary
We are pleased to announce we are now able to move to the next phase of updating our visiting policy. While visiting is not yet returning to how it was pre-Covid-19, we can now implement almost all the guidelines from Welsh Government. To view them, please click here.
The exception is antenatal ultrasound scans, where we cannot yet fully implement the recommendations. However we are pleased to announce that we are in a position to begin to phase in visitors accompanying women for their scans.
Timelines for implementation are as follows:
Starting 27th July, partners/nominated other can support women who are undergoing scheduled anomaly scans (20 week scan)
Starting 3rd August, we will move forward with our commitment to support partners/nominated other to accompany women at scheduled dating scans (12 week scans).
To ensure the protection of both patients and staff, we have taken actions to mitigate any perceived risk to both staff and women attending for this procedure by introducing supplementary Covid-19 screening steps.
Women and their partners/nominated other will be asked a number of screening questions pre-attendance, and also asked to undertake hand hygiene steps and a temperature check when they attend for their appointment. Appropriate PPE will be provided to women and visitor before entering the scan room.
Refreshments
Please avoid using our canteens at present. There are vending machines available on our sites if you need refreshments.
Please note that SBUHB supports a zero tolerance stance for any abusive behaviour towards staff due to variances in visiting guidance for different patient groups.
Swansea Bay Maternity Helpline- 01639 862216 or via email SBU.maternityhelpline@wales.nhs.uk to speak to a midwife
You can contact the helpline Monday to Friday 0900-1700 hours if;
You have any concerns or queries about yourself, your baby or your maternity care.
You are symptomatic of COVID-19 or are in self-isolation and need advice about your ongoing care
If you have just found out you are pregnant:
Please contact the maternity helpline who will arrange your booking appointment with your local midwife, and provide early pregnancy advice. You no longer need to attend your GP surgery as this appointment will be conducted by telephone.
For any concerns or queries outside of these times, or if you think you may be in labour, please contact your community midwifery team or local maternity unit as usual.
Your routine antenatal care will continue to be provided at both the hospital antenatal clinics and the local community clinics in your area. It is very important that you continue to attend your routine appointments. Your new schedule of care for antenatal and post-natal care is based on the Royal College of Midwives and Royal College of Obstetrics and Gynaecology joint guidance which can be accessed via the link below. Your midwife can discuss this with you at your next appointment.
Go to this page for guidance for antenatal and postnatal services in the evolving pandemic.
Go to this page for Frequently Asked Questions about your pregnancy scans during the COVID-19 Pandemic
Go to this page for more information for pregnant women and their families from the Royal College of Obstetricians and Gynaecologists.
Go to the Swansea Bay Maternity Services Facebook page.
Child and Adolescent Mental Health Services (CAMHS) COVID-19 arrangements
Routine face to face CAMHS outpatient clinic appointments have ceased and our clinicians are instead providing telephone consultations for advice, therapeutic support and medication monitoring. Face to face appointments are being offered on an individual basis as required to manage clinical need and risk.
We hope to limit the impact of our reduced face to face clinic-based service and provide direct advice and support to children / young people and families at home with our enhanced CAMHS Telephone Single Point of Contact / Referral Line. This is an open access service for children / young people and families (as well as for professionals / partner agencies), providing telephone advice, support and referral triage. This service is available 9am – 5pm, Monday to Friday. Please contact 01639 862744.
Sexual health clinics:
Sexual health clinics health departments across the health board will be on an appointment-only basis for the foreseeable future. Please see the sexual health webpage for details.
Physiotherapy:
Physio walk-in clinics are now suspended. However the Physio Direct telephone triage opening hours will be extended to 9am to 1pm Monday to Friday: 01792 487453 or 01639 683167/683168. Patients with follow up appointments booked will be contacted by phone.
Only essential and urgent clinical cases will be seen in person. This applies the muscular-skeletal, neurology, paediatrics and women's health across all health board sites.
If you have an appointment with a community team, please contact that team directly for further guidance. New patients with appointments already scheduled for the coming weeks will be telephoned to discuss treatment plans.
Blood tests
Please see our blood tests page for latest information
Pharmacies
Please be aware that because of the current pressures, local pharmacies may operate different opening hours to accommodate additional work. They may open later, close earlier, or close during the day (e.g. noon to 2pm).
We apologise for any inconvenience this may cause.
You can help our pharmacies by:
* Not visiting a pharmacy if you or anyone in your household has a high temperature or continuous cough
* Plan ahead where possible, try to order your next prescription seven days before it is due
* Put your contact details on your prescription so pharmacies can let you know when your medicines are ready to collect
*If you are self-isolating please ask family, friends or neighbours to pick up your medications for you. If you don;t have anyone who can, speak to your community pharmacy to see how they can help
*If you are well and able to visit the pharmacy yourself, think about how you can help family, friends and neighbours who are self-isolating
Dental services
All dental practices remain open for children and adults throughout Swansea and Neath Port Talbot, but with a reduced service.
Dentists and their teams continue to work to their normal high standard of infection control and you will already be used to seeing dentists in masks, gloves and visors routinely. But during this time dental staff may also have to use additional items. These are pieces of equipment commonly being used at our hospitals.
Dentists can't currently use drills, because the fine sprays generated by them could be an infection risk at the moment. But there are still plenty of services available.
If patients ring up with a toothache, swelling or non-healing ulcer now, they will initially get a telephone consultation.
Dentists will review your case over the phone and if it is something simple like a broken filling they will give advice on how to manage them for the time being. Depending on the problem, they might offer prescription antibiotics or painkillers. Video links trials with patients to further aid patient care are also being considered.
If a dentist cannot assess you over the phone you will be asked to come to the surgery to be assessed in person. While dentists can't currently drill teeth, they can still provide temporary fillings, or extract a troublesome tooth if it is simple and uncomplicated.
For patients who are urgent cases and do need to have more complex care or procedures, the health board has set up an urgent dental centre, which all dentists in the area can quickly refer patients to. Staff there are equipped with appropriate personal protective equipment, which allows them to safely carry out these more complex procedures.
It's important that people continue to contact their local dentist if they have urgent problems such as a swelling, pain that is not relieved with simple analgesia within 24-48 hours or if they have ulcers which are not healing within seven days.
No-one should be suffering from toothache or a dental infection - your local dentist is able to provide care and advice quickly.
What you need to do:
Stay 2 metres (6ft) away from other people
Wash your hands as soon as you get home
Wear a mask if required
If you think you or someone in your household has coronavirus, please go to this Public Health Wales web page and follow the advice.