Orthopaedic Patient Experience Survey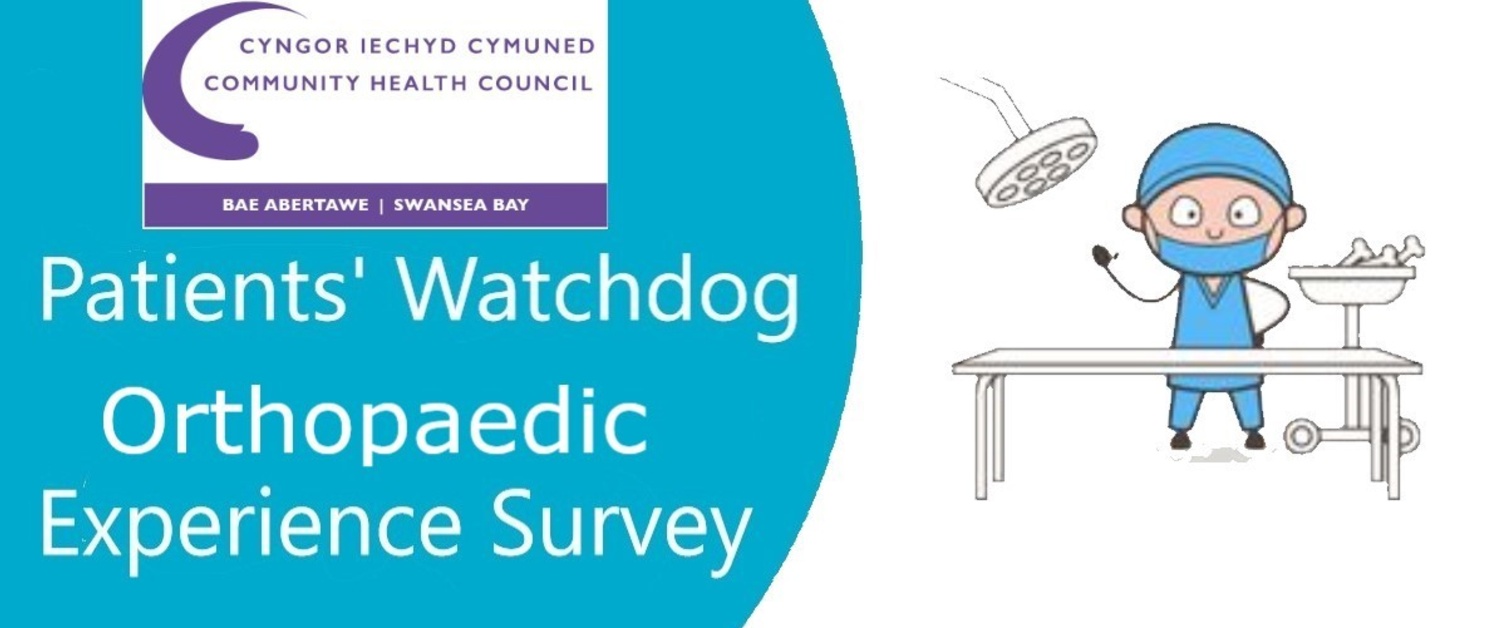 This survey closed on

31st March 2021.
---
Waiting for joint replacement, orthopaedic or spinal surgery?
Are waiting times for surgery having an impact on your health and quality of life?
Has the length of time you have been waiting for surgery:
Seen your condition worsen?
Affected your mental health and well-being
What's your story?
Talk to us, write to us, message us and tell us your experiences through these channels:
You can share your views through our Online Survey by following this link.
Or scan the QR code below with your Smart phone or mobile device

Call us:
Telephone: 01639 683490
Mobile: 07970 682000 / 07815 995060
OR e-mail: swanseabay@waleschc.org.uk
We will share what we hear with the people who plan and deliver our health and care services, so that they listen and take action on the things that matter most to you.
Please tell us what you think by Wednesday, 31 March 2021
If you require any of our attachments or publications in alternative formats, please contact us and we will be happy to meet your needs. Our surveys are also available in hard copy format and we can provide stamped-addressed envelopes on request.