The Bay Birth Unit (Singleton Hospital)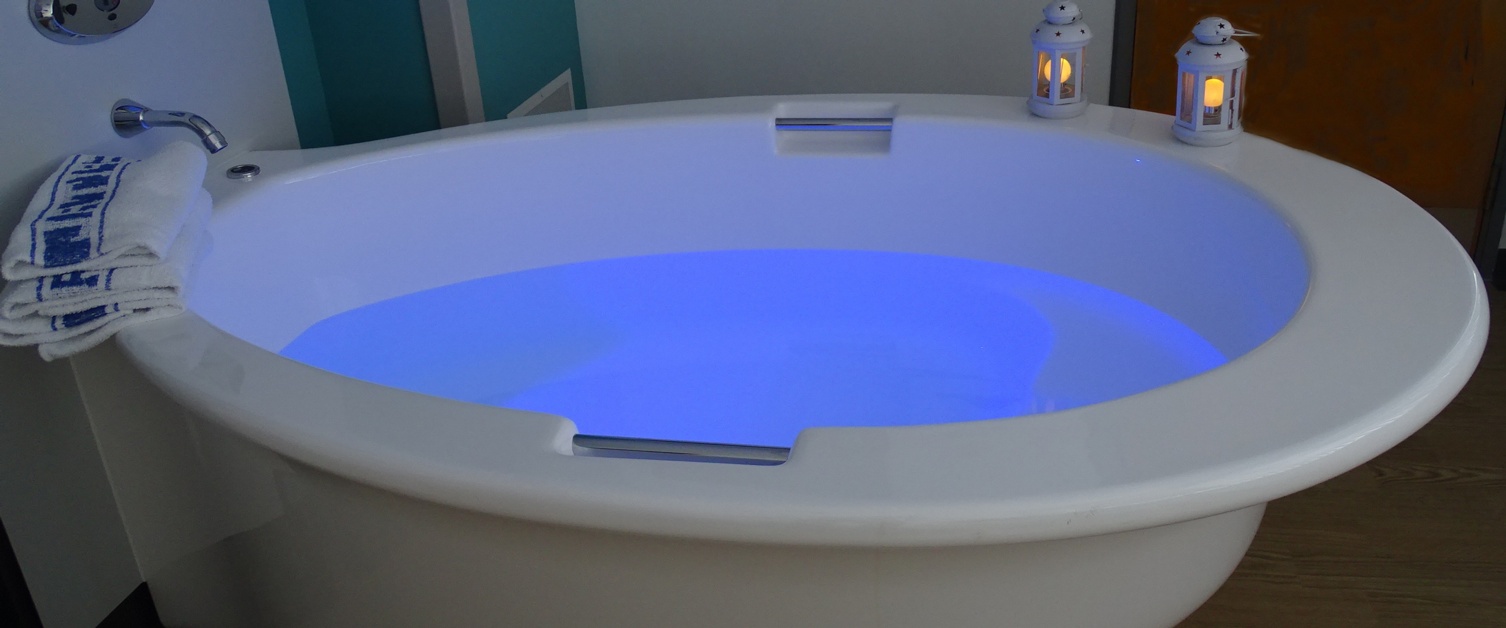 COVID-19 VISITING UPDATE: Please note our rules regarding hospital visits have changed. For the latest guidance on our visiting regulations, please visit this page.
Refreshments
Please avoid using our canteens at present. There are vending machines available on our sites if you need refreshments.
Please note that SBUHB supports a zero tolerance stance for any abusive behaviour towards staff due to variances in visiting guidance for different patient groups.
Useful Links
Go to the Swansea Bay Maternity Services Facebook page.
Online antenatal course
FREE across Wales. For everyone around the baby: Mums, Dads, Grandparents, friends and relations.
Understanding pregnancy, labour, birth and your baby - Available 24/7
For more information on how to access the free online antenatal course, please follow this link.
Welcome to The Bay Birth Unit at Singleton Hospital, Swansea.
We are open 24 hours a day, seven days a week.
Our birth centre was originally opened in 2005 and since then has seen the safe arrival of thousands of babies.
We have recently undergone a refurbishment and are thrilled with the improved facility available to you. One of our en-suite facilities is pictured below.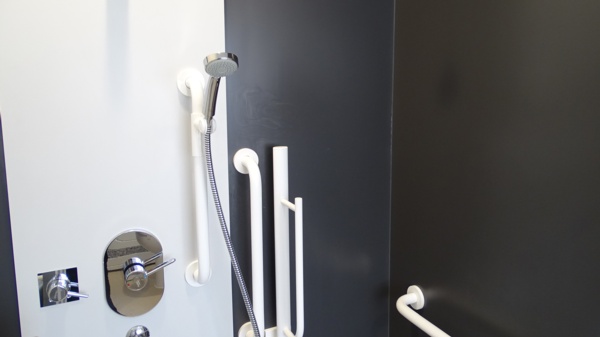 We know the birthing environment is really important to you and your family and the normal physiological process of birth.
A good birth environment helps you to feel safe and calm, and this is really important for the release of the hormones of labour, which help labour progress and provide powerful pain relief.
For many women choosing to birth in a midwifery-led setting like our alongside birth centre here in Singleton has real benefits including reducing the chance of intervention during birth such as Caesarean section and instrumental birth.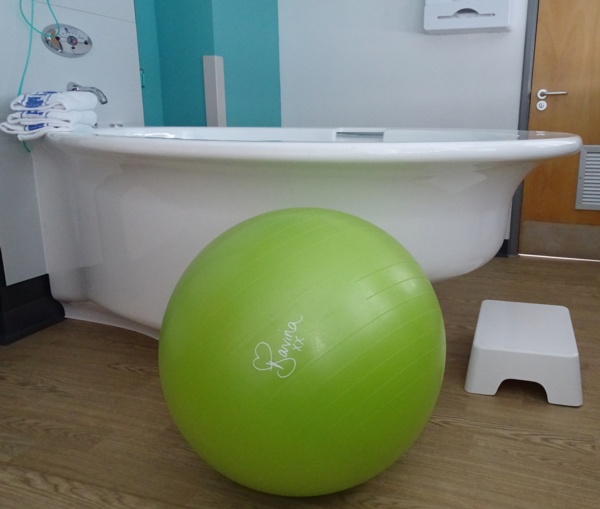 We are aiming to support more women to have an initial labour assessment in their own homes, as women who are in the early stages of labour are better supported in their own environments rather than busy ward areas.
They will be supported by community midwives until labour is established, when they will be guided to their chosen birth area by our midwives.
We have two beautiful rooms including birthing pools and one post-birth room.
Using water for pain relief during labour is known to aid mobility, shorten the first stage of labour, and reduce the chance of women needing epidural analgesia.
Free access to water immersion is important to women which is why we have increased this facility and our newest birth pool, pictured below, has in-built sensory lighting and Bluetooth speakers to help you create the perfect birthing environment.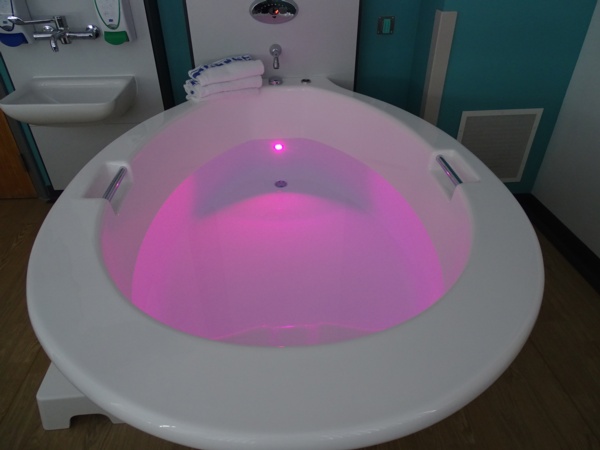 Our rooms have dimmable lighting and our pool rooms do not have traditional hospital beds - instead there is a birthing cube or a birthing couch, all of which are ergonomically design to encourage mobility and positions which support the physiological process of birth.
Our original pool room has a picture painted by one of our midwives here in Singleton, which is a great visual feature to the room.
The early post-natal period is a really important time for everyone.
We have a divan-style bed in our other large room, see below, which is primarily kept for the post-natal period, supporting you to be with your partner and family at this time.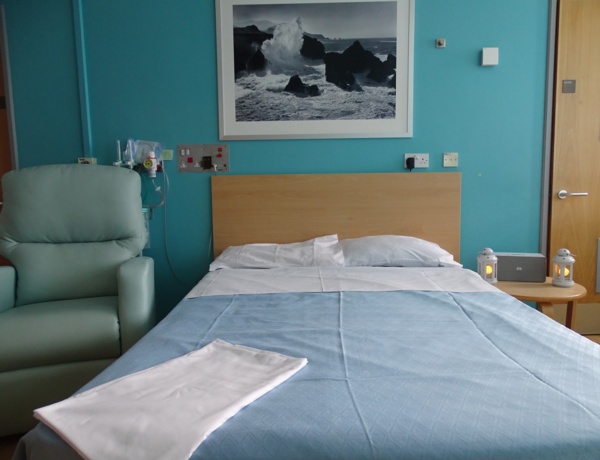 Once you've gone home, you and your family will be supported by our community midwives.
A third of first time mums and 10% of women who have birthed before are likely to need transferring to the Labour Ward around the time of birth. The majority of women that are transferred are for non-urgent reasons. Transfer time is around 10 minutes.
Need further help? This link takes you to a birth places decision leaflet.
Click here for visiting information