Test, Trace, Protect Service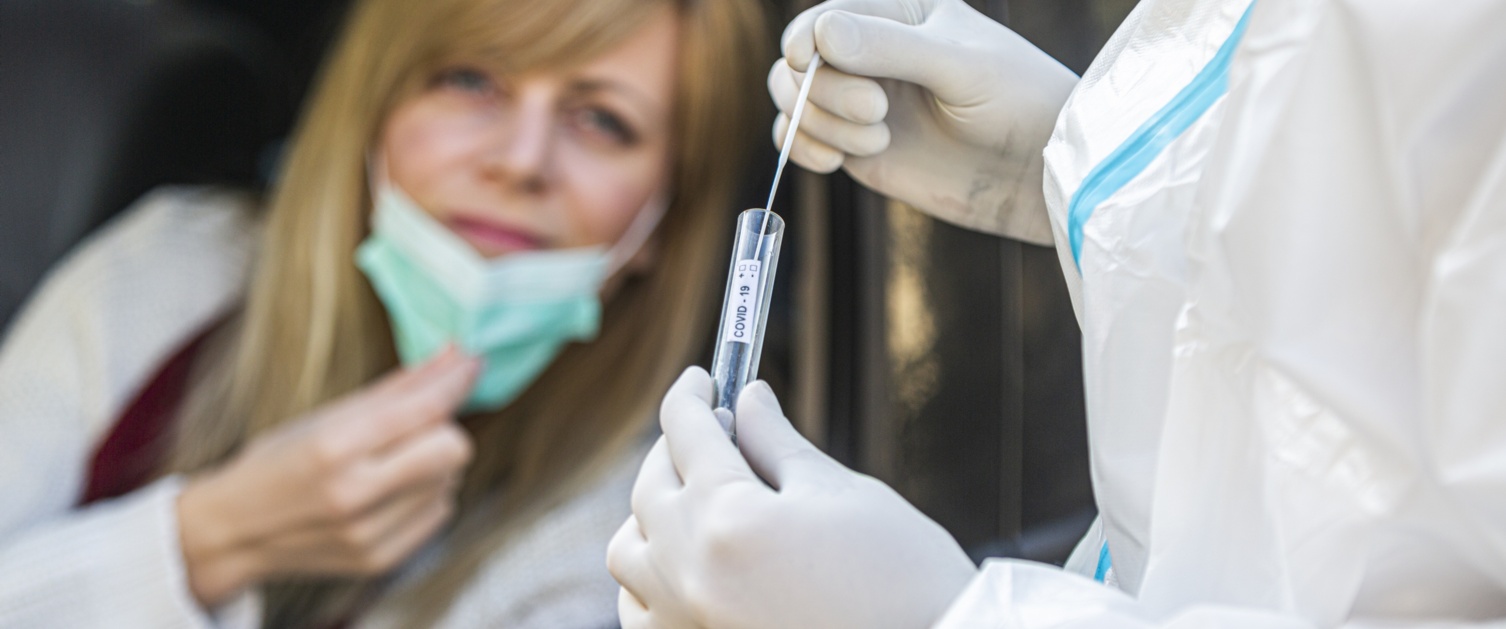 Together we'll keep Swansea and Neath Port Talbot safe
Contact Tracing in Wales has been extremely successful in being able to issue advice to people and has helped prevent the onwards spread of the virus. It is vital that we continue to contact trace, alongside the vaccination programme, as part of the plan to allow further reductions of restrictions.
People living in Swansea and Neath Port Talbot can now go for a free Coronavirus test if they have a wider range of symptoms. As well as the three classic signs: fever, a new continuous cough or a loss/change of taste and smell; people are now able to get a test if they have other symptoms too.
These are:
Flu-like symptoms including any or all of: myalgia (muscle ache or pain); excessive tiredness; persistent headache; runny nose or blocked nose; persistent sneezing; sore throat and/or hoarseness, shortness of breath or wheezing;
Generally feeling unwell and a history of being in contact with a known COVID-19 case
Any new or change in symptoms following a previous negative test
People who had any of the classic or new symptoms and wanted a test should ring 119 or book online: https://gov.wales/getting-tested-coronavirus-covid-19.
As these are national contacts, you may automatically be asked about the classic three symptoms. However, simply choose either option: "you have been asked to take a test by your local council" or "you are part of a government pilot project" to book your test.
You can also ring our local number: 01639 862757 and speak to an operator who will book your test. (Local operators will be briefed about the new local testing regime.)
Rapid testing kits
Anyone who volunteers or can't work from home can now get free rapid testing kits delivered to their home to stop the spread of coronavirus. Put your mind at ease by testing twice a week. Go here to order your rapid testing kits. They are also available to be picked up at the Grand Theatre in Swansea and the testing centre in Milland Road, Neath. More venues may be available later.
If you are a close contact
If you are identified as a close contact of someone else who has tested positive for coronavirus, you will be told by contact tracers to book a COVID-19 test as close to the start of your self-isolation period as possible. You will also need to have another test on day eight of your self-isolation period.
If both of these tests are negative, you will still need to complete the 10 day self-isolation period. This is because it can take up to 10 days or more for symptoms to develop, or for the virus to appear in your system.
This doesn't apply to anyone who is already part of a regular testing initiative, for example as a school employee.
This also does not apply to anyone who works for an organisation which has a non-standard approach to contact tracing in place. For example, you may work in a factory or other business which is not open to the public, or your employer may have its own testing system in place.
In addition, contact tracers may now ask anyone who has tested positive for coronavirus for details on who they have been in contact with and where they been up to 14 days before their symptoms started. This is to help them identify the source of the infection, as well as anyone that may have been exposed to the virus.
Our testing units:
Liberty Stadium, Swansea
Built in a car park at the Liberty Stadium, Swansea, this is our larger capacity drive-through testing unit, with capacity for up to six lanes to support tests. It supports testing done locally and also tests via the national testing system. If you have Covid-19 symptoms, you can either book online or ring 01639 862757 between 9am and 8pm.
Regional Testing Centre, Baglan
This opened in January, 2021 and can carry out up to 2,800 tests per day. If you have Covid-19 symptoms, you can either book online or ring 119
Please ensure that you continue to self-isolate while waiting for your result. We are currently experiencing a high level of calls to our local 01639 862757 number. Please do not ring to inquire about your result until at least 72 hours has passed.
Community Mobile Testing Units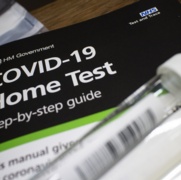 Mobile testing centres are also operating in different community settings across Swansea and Neath Port Talbot. If you have Covid-19 symptoms, you can book an appointment online At the unit you will be asked to bring proof of address and proof of booking, and offered a self-swabbing test.
Go here for details of the mobile testing units and how to book an appointment.
Testing and Tracing Frequently Asked Questions
Details of how to access a test and other frequently asked questions are below. The test you'll get at one of the testing centres is called an Antigen Test – it checks to see if you've got the virus now. It will not tell you if you've had the virus in the past.
Please note that there may be a delay before getting a test appointment, so please apply as early as possible after symptoms appear.
COVID-19 Testing Frequently Asked Questions
Contact Tracing
People who have tested positively for Covid-19 will be contacted via a phone call from a member of a locally-based team who will speak to them about the next steps the individual should take and the process of contact tracing.
Contact Tracing Frequently Asked Questions