Facilities on the unit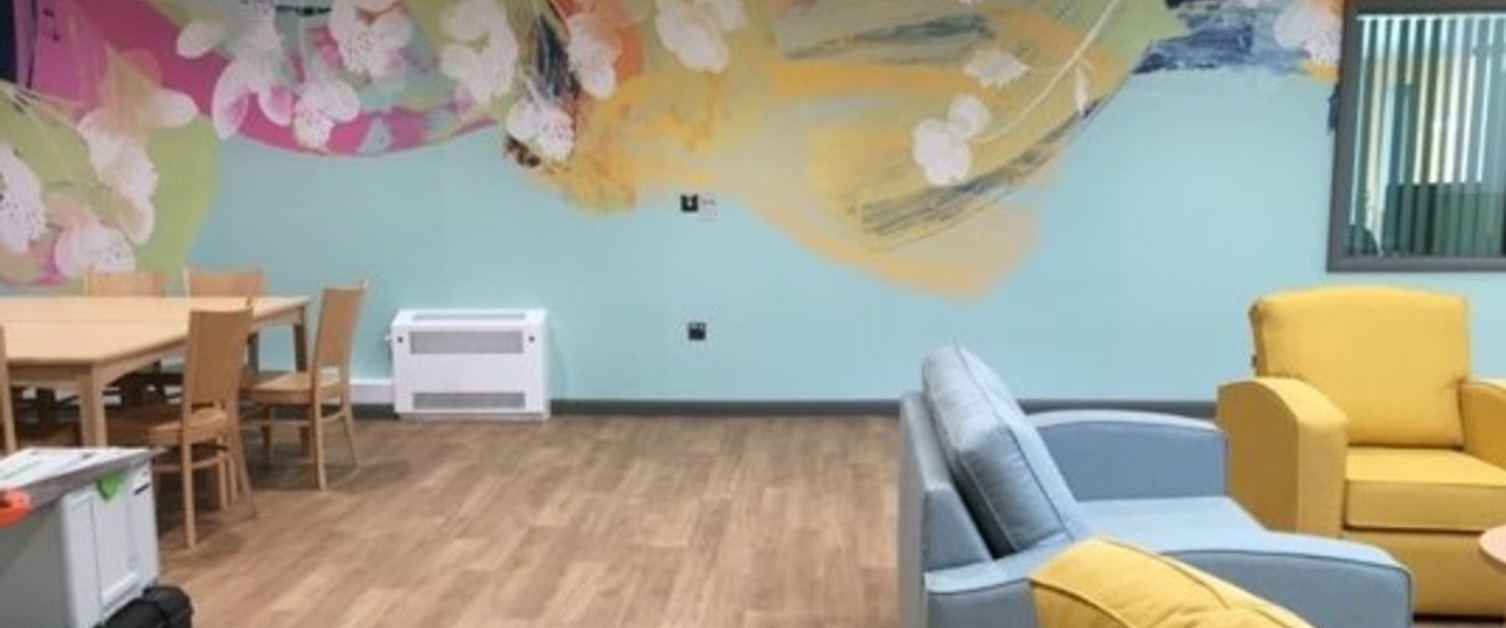 Welcome to our unit - please take a look around: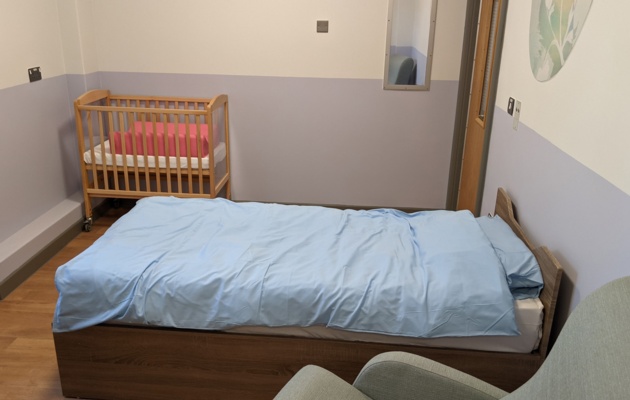 Views of a bedroom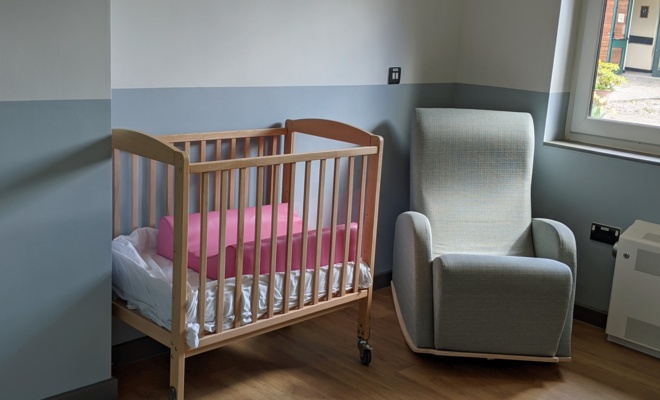 Bedrooms – each bedroom has its own ensuite and storage space, single bed and space for baby's cot. When you arrive you will be given a wristband which allows you to have access to your room and other areas of the ward, so that your room can be locked when you are not in it.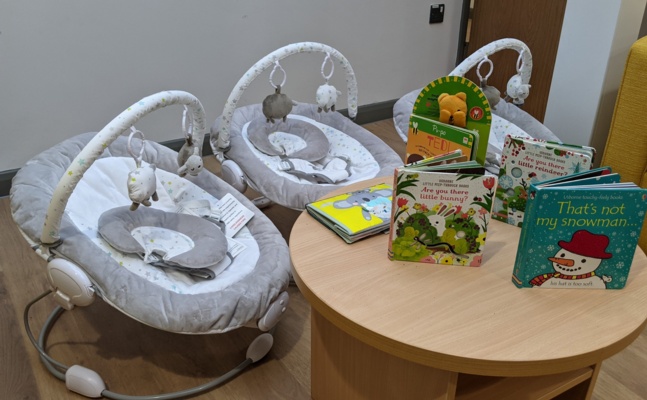 Pictures of our sitting area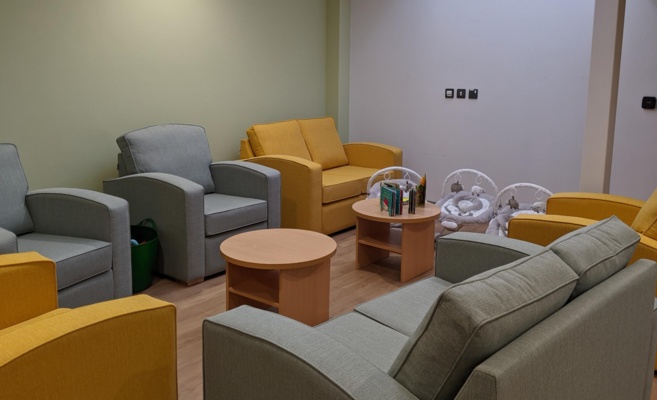 A communal lounge area with dining room - this is an open space where you can relax. There is a TV and sofa / soft seating. We also have dining tables, chairs and high chairs for use during meal times. Groups may also take place in this space.
Sensory room – a room with soft matted flooring and sensory facilities and will have regular activities planned by the nursery nurses that you can access.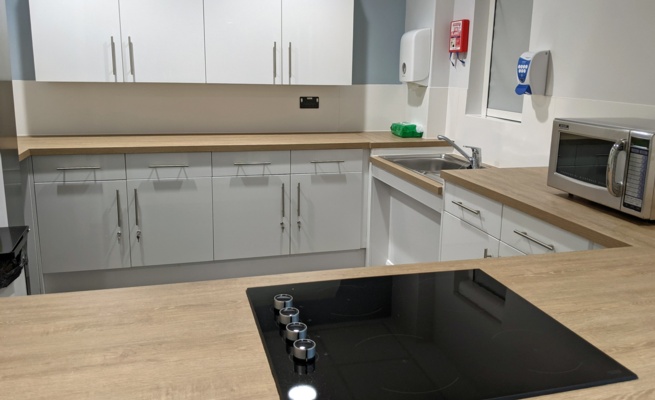 The kitchen
Milk kitchen - for sterilisation and preparation of baby bottles. Each baby will be allocated a locked cupboard for the storage of milk powder and bottles. There is also a fridge if you are breastfeeding for the storage of your milk.
Laundry facilities - where you will have access to a washing machine and tumble dryer. We ask you to bring your own washing powder.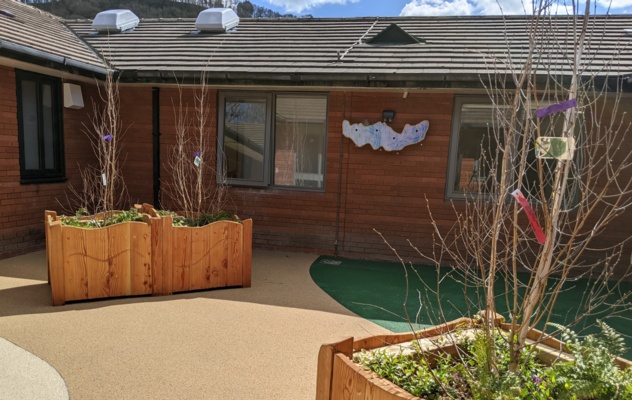 Our courtyard
Outdoor courtyard- the courtyard is situated in the centre of the unit. It has outdoor seating and raised flower beds with a colourful child friendly flooring.
Nursery - this is an area where babies may sleep or nap during the day or night with supervision provided by the nursery nurses and has baby changing facilities.