Winter is coming: Join our fight against flu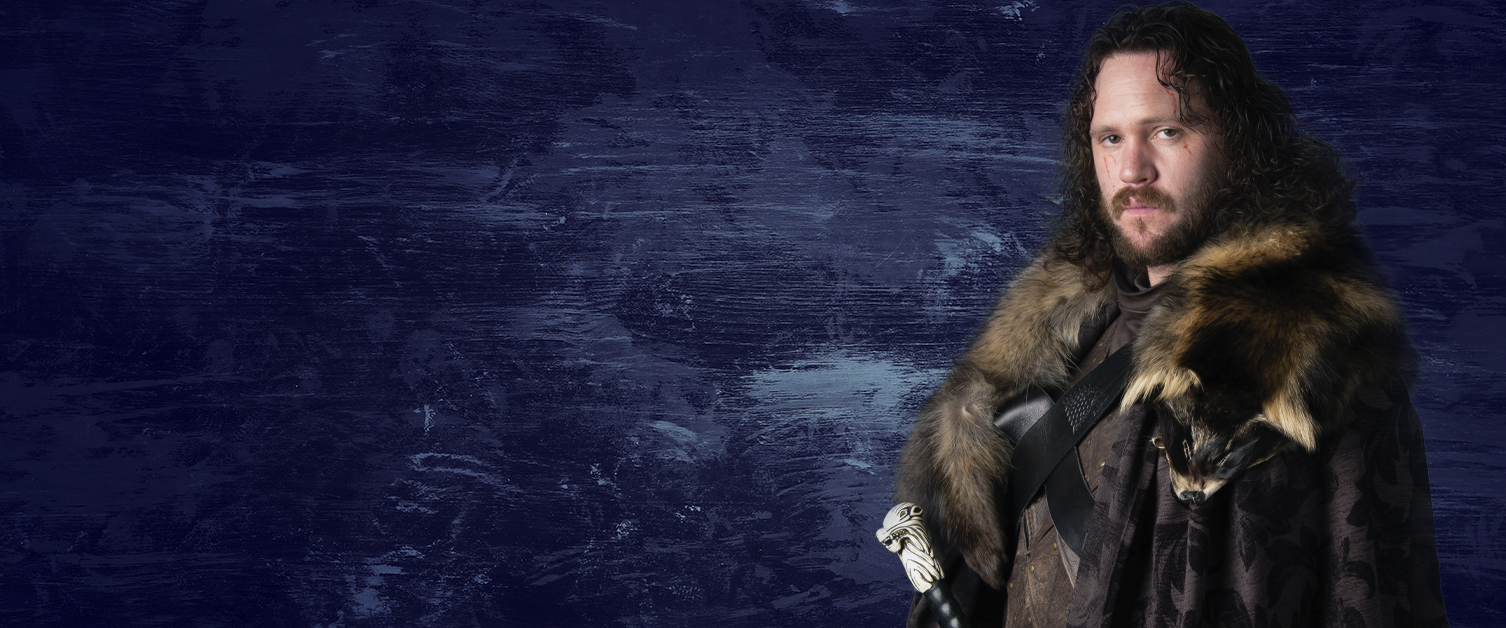 Winter is coming and so is the flu, which is why a new weapon has been unveiled in the fight against the potentially deadly virus.
The King of the North has joined the ranks of the Swansea Bay University Health Board flu fighters this year in a bid to encourage as many people as possible to get the vaccination.
The professional Jon Snow lookalike, pictured above, stars in a series of short, social media videos and on posters that capitalise on the popularity of the epic Game of Thrones TV series and the heroic character's catchphrase: "Winter is coming".
All of these were produced entirely by health board staff.
Using imagery and dialogue reminiscent of the eight-season fantasy show with flu cast as the villain instead of the Night King and the White Walkers, our hero urges those in at-risk groups to join his fight by ensuring they are protected.
A series of posters using the same imagery has also been produced.
Chief Executive Tracy Myhill, pictured below with our lookalike, said she hopes people will enjoy and support the campaign while heeding its serious message.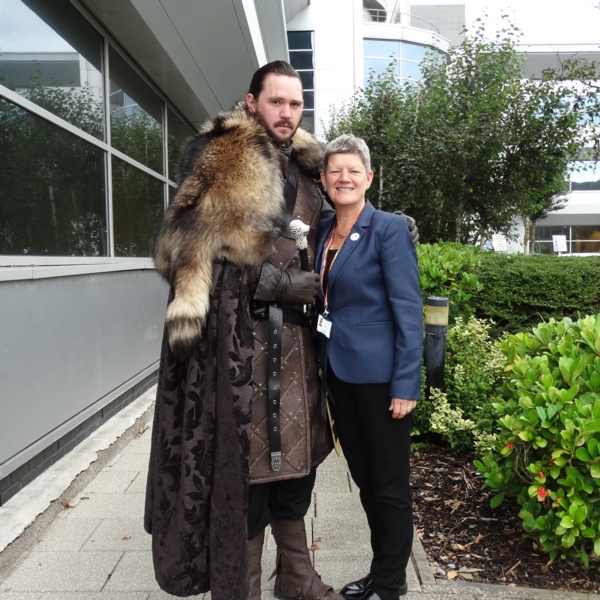 "Despite what many people believe, flu is far worse than a bad cold and every winter dozens of patients are admitted to our hospitals due to flu and flu-related complications, including pneumonia.
"Some of these patients end up in intensive care and sadly some die.
"But despite the clear dangers posed by what is an unpredictable virus, our vaccination take-up rates are not where we would like them to be.
"While no vaccine can be 100 per cent effective, the flu vaccination is tailor-made to target the four strains likely to cause illness during this flu season and offers the best protection."
She added: "We are sending out a strong message this year and we hope the public will back us by sharing our campaign messages far and wide.
"I've had my jab as I do every year. We also want our staff to protect themselves, so they can protect the people that we care for and our communities."
Jon also paid a visit to Morriston Hospital in Swansea to kick off the staff vaccination campaign.
The Welsh Government has set a target of 60% of frontline staff to receive the flu vaccination.