Virtual appointments helping beat the lockdown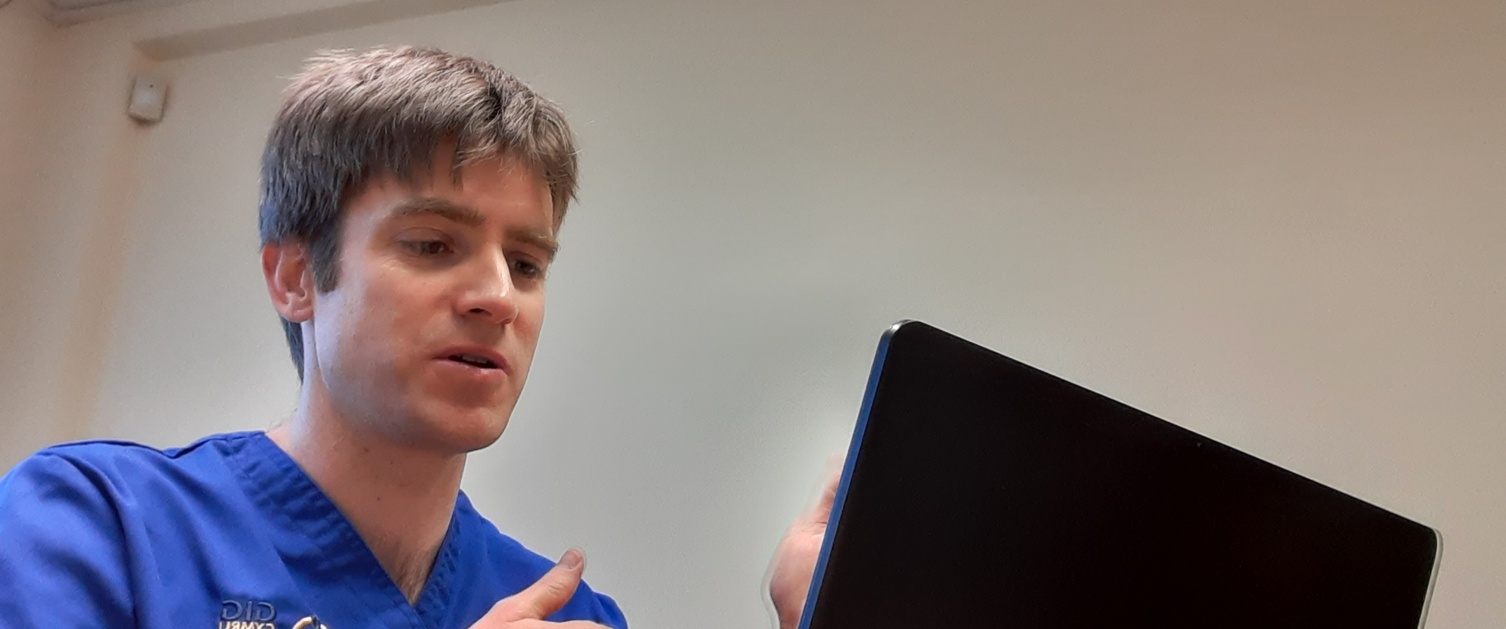 Above: Dr Richard Lingard on a virtual chat
Virtual appointments are helping Swansea Bay University Health Board clinicians maintain services during the lockdown.
With social isolation in full swing and the need to reduce footfall in our hospitals and clinics, video chats are proving to be the answer, with patients now able to keep their appointments from the safety of their own homes via Windows, Android and Apple devices.
The initiative is being guided by Swansea Bay's Digital Services team and so far is proving to be a really useful resource.
Matt John, Associate Director of Digital Services, said: "SBUHB clinicians are using the internet to provide critical clinical support to patients in these times of uncertainty. This means our staff have been able to video link with patients via Windows, Android and Apple devices.
"The main advantage is that by using the patient's email address an invite can be sent to the patient who is then able to join the call via their mobile phone or other device equipped with a camera."
To date there are over 250 users with the likes of South West Wales Cancer Centre, Burns and Plastics, Children's Services Group, Psychology, as well as individuals, already signed up to the service.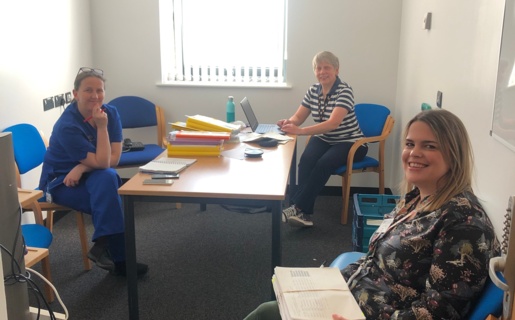 Dr Rachel Evans, a consultant paediatrician (left), said: "Paediatrics have been using the solution for four weeks. Children with cystic fibrosis (CF) are normally reviewed in our multi-disciplinary clinics at Morriston on at least a two monthly basis but at present all cystic fibrosis patients are currently shielding as they fall into the vulnerable group for COVID-19. Using the service has allowed us to review our patients via videolink and for the families to see us as well.
"Because of the two metre social distancing rule we have limited the number from our team present for these virtual clinics. CF Rachel Rees, dietician Leanne John and myself have been present during virtual clinic appointments.
"Our physiotherapist Mari Powell has been contacting the families separately. To date we have done four virtual CF clinics in past four weeks. Feedback from the children and their families have been positive."
Dr Richard Lingard, consultant clinical psychologist, who has been using it since the beginning, said: "As psychologists we have been using the service to continue to provide urgent treatment to our clients; being able to see as well as speak to our clients improves a sense of connection with our clients, and can help us accurately assess our clients' response to treatment.
"Screen sharing also allows us to convey information in different formats to aid psychological treatment.
"We can also hold meetings with colleagues across the health board, which has been a crucial support as we look to rapidly redesign ways of delivering our professional services."
Dr Lingard also said the service was proving useful in delivering training to colleagues across the health board and assisting the staff wellbeing service in supporting colleagues.